Discussion Starter
·
#1
·
So I never have the backseat in my jeep and always thought it looked kind of cluttered to turn around and see all of my stuff laying on the floor. So one day at work I was daydreaming and thought up the plans for this.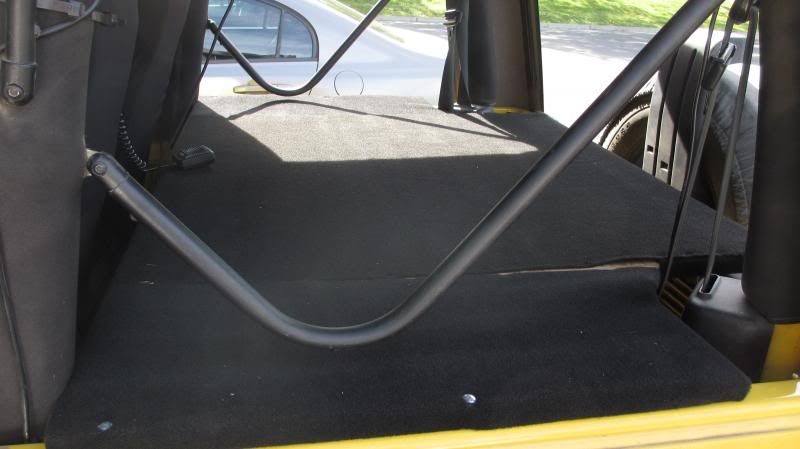 Basically it's a 3/4" sheet of plywood that is cut into two pieces that fit in the back of the jeep on top of the tub. It's on a hinge at the front so I can open up the tailgate and lift it up to access things underneath it.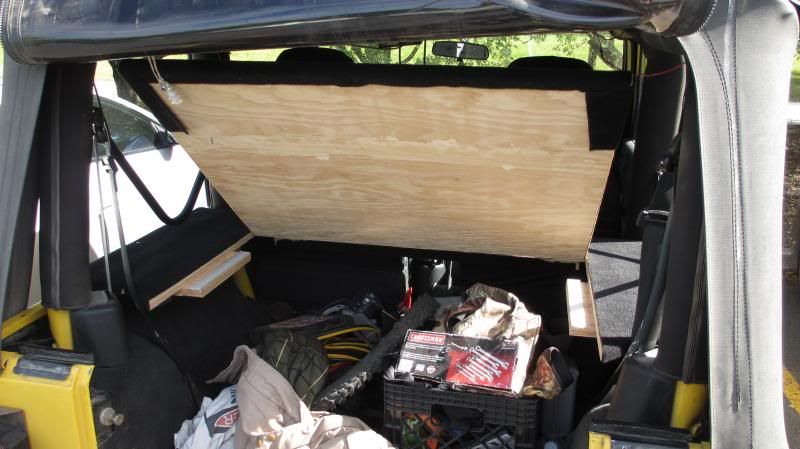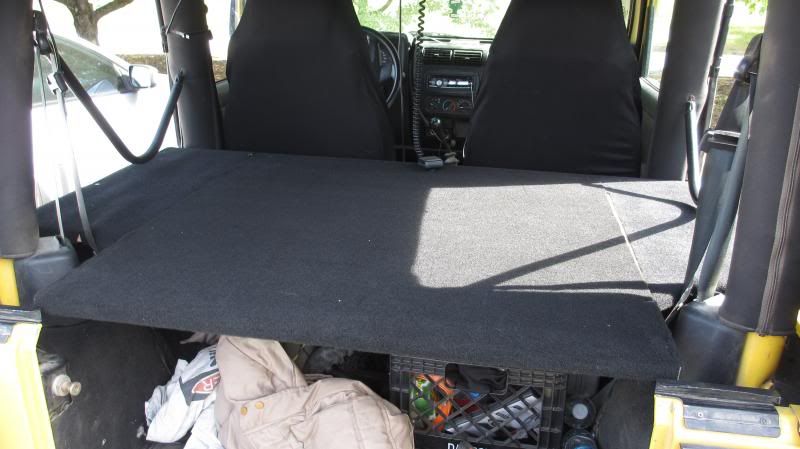 How it attaches are from 3 bolts on either side that go through the factory holes in the top of the tub. Underneath it I have a brace on the very front, since these pictures were taken I've also made a brace for the back of it from a 2x4.
Here's a photo showing the front brace.
I love this thing, not only does it keep everything out of sight and look nice but it's also great to set things on.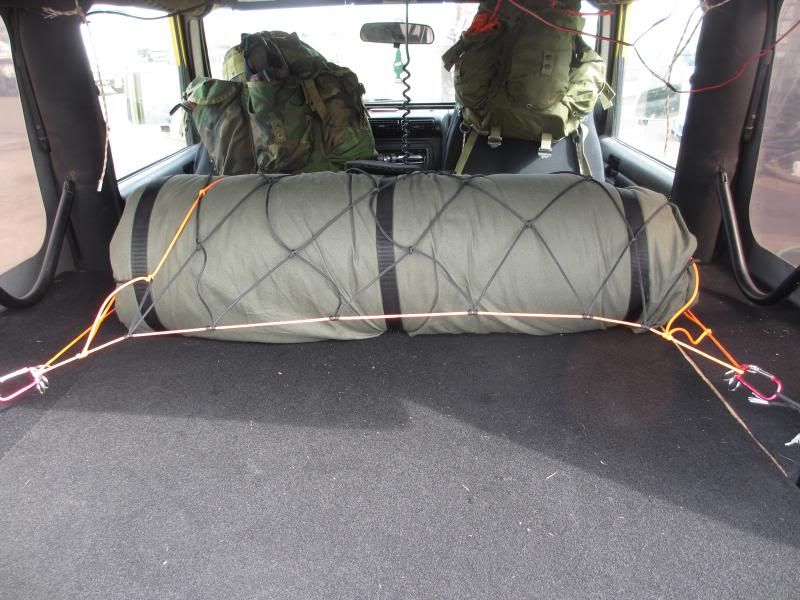 Another thing I love about it is that it allows me to sleep in the Jeep, a couple weeks ago I made a gizmo that works with the cargo deck, it's a small PVC tube rectangle that has canvas stretched around it that I hang from the rollbars so that it's level with the cargo deck, it fits between the front seats when they're folded forward. This gives me room to unroll my camping pad and sleeping bag on top of the whole shebang and lay in there (I'm 5'8" and had enough room to sleep comfortably in it anyhow). So anyhow here's a picture of that setup.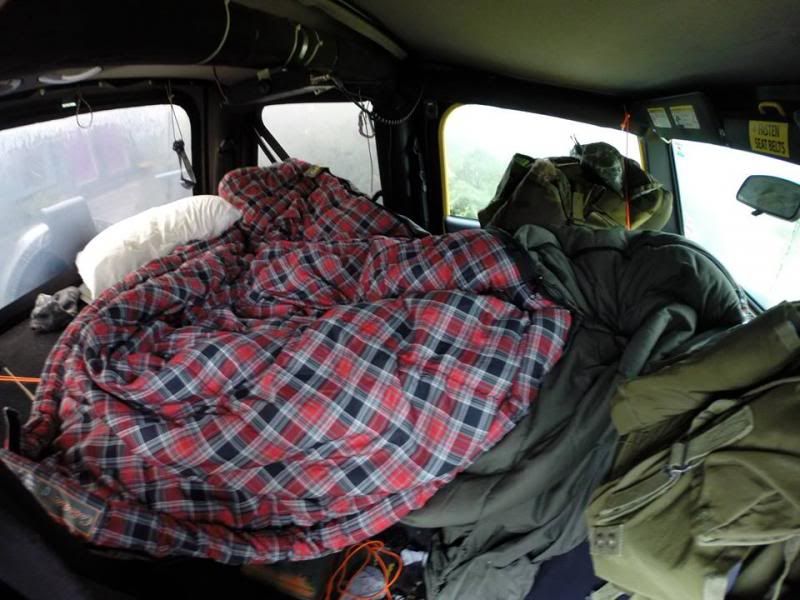 I just figured I'd put this on the forum to see what you guys thought of it and hopefully provide an idea for people looking for more storage space.