Discussion Starter
·
#1
·
I have some wobble, so I'm throwing parts at the TJ. I installed a new steering bar and drag link, and this is what the tie rod ends look like. They are torqued to 55 ft/lbs. I can't even use a cotter pin in them. The stock tie rods didn't look like that. Do these look sunk in too far? Could the holes in the knuckles be wallowed out? The TJ had some extreme death wobble when I got it, I've replaced the track bar, control arms, bushings, hubs, ball joints, and driveshaft ujoints and cant get rid of the last bit of wobble. After I installed this I took it for a drive, didn't get out of the driveway and I heard and felt all sorts of popping under there.
Could it be bad tie rod ends? The kit doesn't look high quality. These are what I got: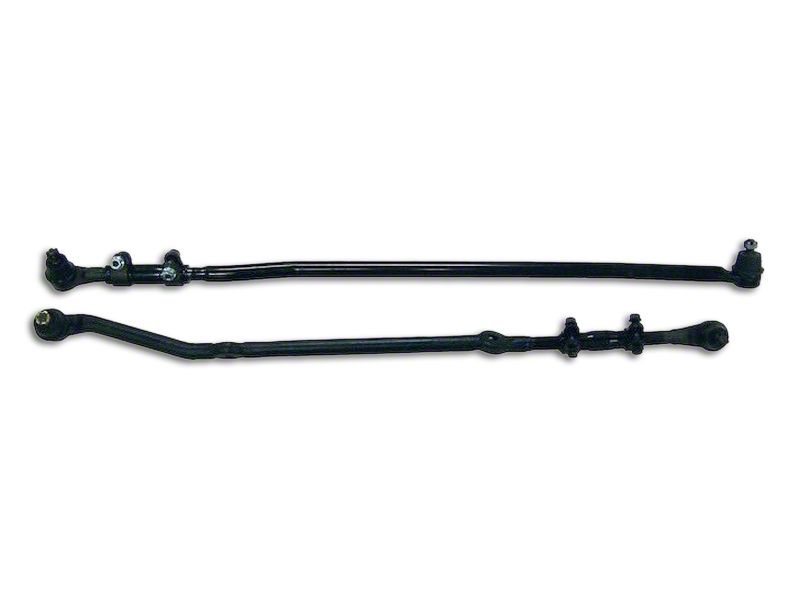 FREE SHIPPING! OEM Replacement. Do you have a problem with your 1997- 2006 wrangler TJ steering controls? It's time to upgrade to this Heavy Duty Steering Kit.

www.extremeterrain.com