Per above- get that hard top for sure. They're expensive and hard to come by used- and people know it. They're priced high even used. I have a 2012 JK that has never had a hard top. I've always been a top-down Jeeper but I live in California. I have a 2021 JLU now- which came with an insulated hard top. I've been pleasantly surprised at how quiet it is. With the cold it might be worth the extra $$$. It is something you can do later though.
Here is another option you can consider down the road- the Bestop Sunrider. It's expensive to be sure. I'd planned on getting a soft top for my JLU but I bought this instead. And now I don't think I'll ever get a soft top. (The 4 doors have a lot more wind noise- part of it.) This is VERY well built. Nothing like the older models. Easy to pop back and enjoy the sun. When closed I don't notice a difference in noise vs. the freedom panels.
Feel the wind in your hair and the sun's warmth on your face. Just flip back the Sunrider for Hardtop and you instantly have open-air fun. It's an all-weather, all-purpose, all-year answer to those bulky factory DRH Freedom Panels. It's the first and only product that provides hard top owners...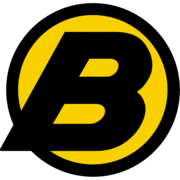 www.bestop.com