Discussion Starter
•
#1
•
This is the kit that dumps before the rear axle, #39522. It was installed on a 2012 JKU Sport , automatic , with 3:73 gears and 35"
Got it from Amazon Prime for $178 then have to send in for the $50 rebate, so $128 in the end.
Ordered Sunday, came in today. Old exhaust off and new exhaust on all in 45min!!
Here is all the parts in the kit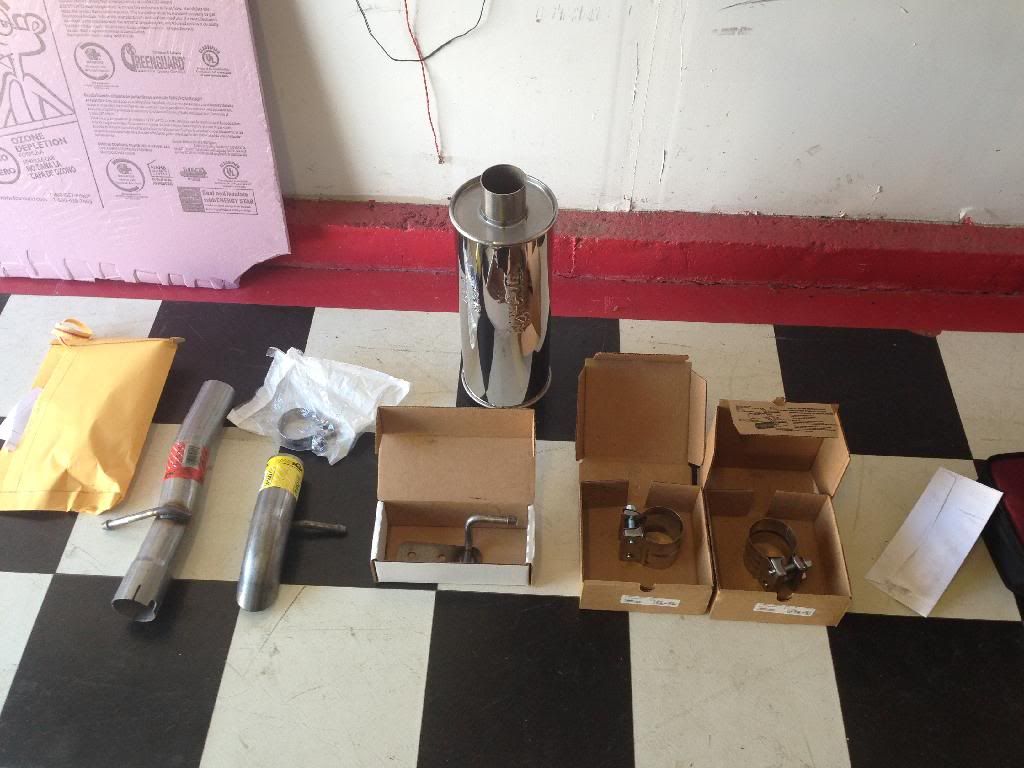 The Intermediate is even notched, like the factory pipe, so it only goes on one way when slipped onto the "Y" pipe.
The clamps are solid and everything fit like a champ.
I did not trim the lip off of my EVAP skid for the rear hanger bracket.
DO NOT CUT THE INTERMEDIATE PIPE AS STATED IN INSTRUCTIONS

DO NOT

DOOOOO NOOOTTTTT
So the PROS....
Its great value.. at $178 you can't beat it

Its easy as pie to install

No drone on the highway, only drone is from 1300-1500rpms and thats it, it goes away.

No smell inside the vehicle when stopped

You free up all that area under the rear of the Jeep.... It looks so much better

Major smile on your face while driving.

The sound is amazing!!! Its not a V8 sound, but then again, it don't sound like a 6cyl:iamhappy:

And the wife test drove it to the gym and when she got there, she texted me with ..quote..." IT IS TOTALLY AWESOME!!"
:awesome:
Now the CONS...
The outlet of the muffler could use a notch in the pipe in order to clamp the turn down better. I did feel like adding the relief cuts. Plus I was using air tools, so it pulled the clamp down tight, but someone doing it by hand...it'll be tough
Thats it for the CONS.
BYE BYE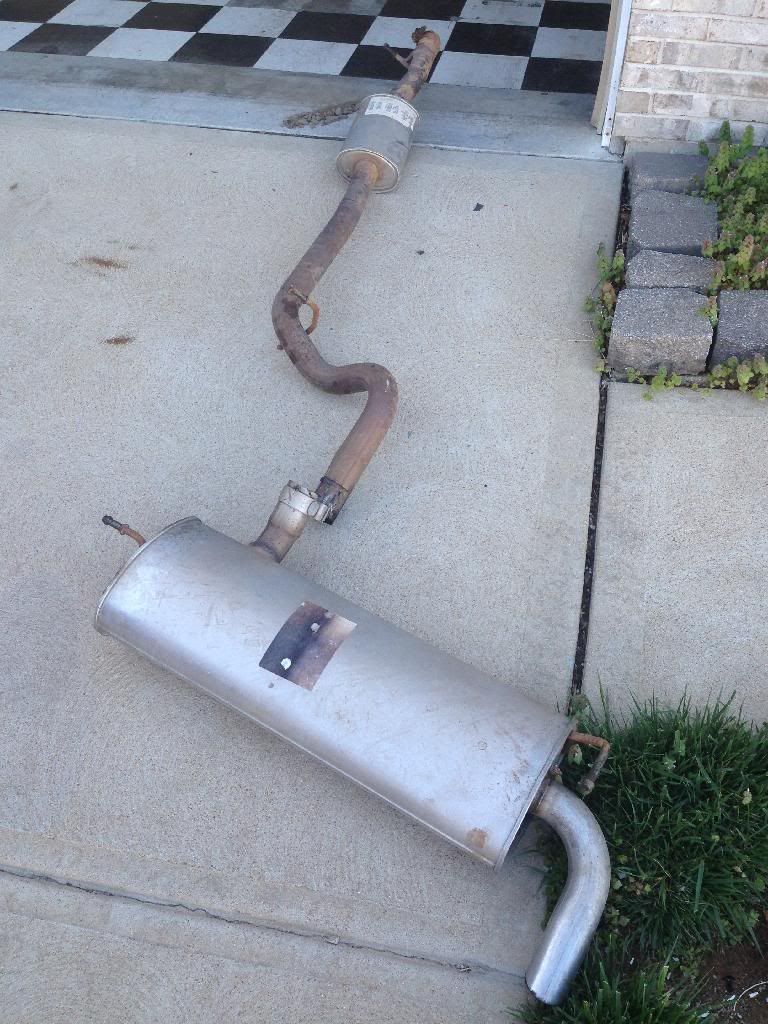 Much nicer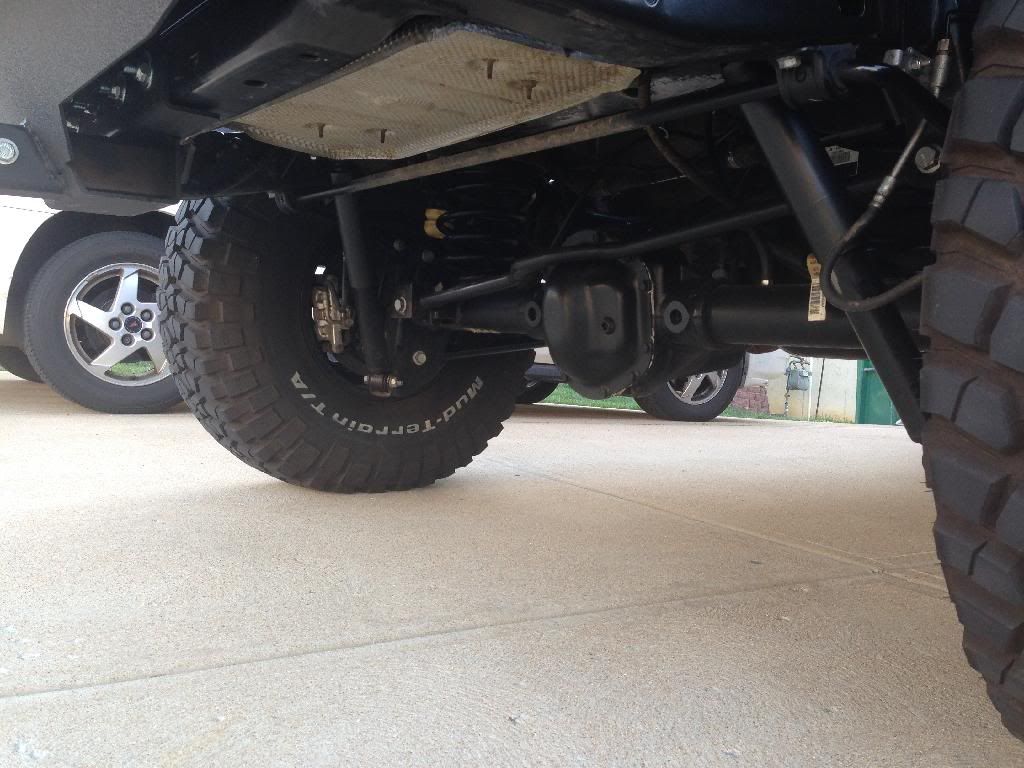 Barely peaking out...