Discussion Starter
·
#1
·
5/8/2012 – Happy birthday to me! Brought home my first Jeep, a 2012 JKU Rubicon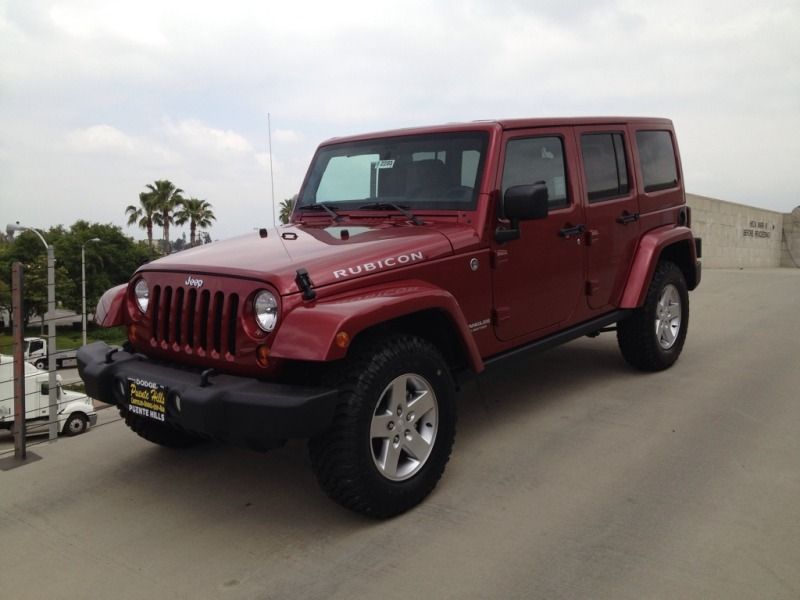 6/1/2012 – Dropped it off a Rebel Offroad with 1020 miles on the odometer for them to install a 3" Teraflex 8-arm lift, JE Reel 1310 drive shafts front & rear, along with a set of 35" BFG KM2's on black Method Race Wheels "Double Standard" wheels:
6/9/2012 – Installed Ace sliders. These are a very nice affordable way to add a little protection (and a step for the wife and kids). Easy install although a little trimming to one of the holes was required.
6/12/2012 – Installed EVO Protec skid plate system. Very nice, well thought-out system. I would highly recommend this skid plate system to anyone with a '12 or '13 as it adds critical protection to the exhaust cross-over pipe and transmission cooling lines.
6/14/2012 – Installed VIAIR onboard compressor. Nice compact air compressor that comes in handy when you need to air down. However, the supplied mounting bracket is made of cheap steel and seems to flex fairly easily, so I'm going to replacing it with a stronger bracket from Dominion Offroad.
7/13/2012 – Installed AIRAID CAI system. Adds a nice throaty sound under throttle and also adds a little bling to the engine compartment. Didn't notice any improvement to MPG though.
7/25/2012 – Installed Smart Doors. HIGHLY recommended! No more slamming the back of the kid's heads when they're trying to get in the Jeep. Easy install for the backyard mechanic.
7/28/2012 – Installed VDP shorty endcaps. Vast improvement over the wide stock bumper.
9/1/2012 – Installed Hothead headliners. Another VERY nice product. Adds a little sound deadening as well as better insulation to the Jeep. Install was fairly straight forward and took about an hour.
9/23/2012 – installed a Teraflex hinged rear tire carrier. Extremely well made and will definitely support the added weight of a 35" tire/wheel combo without the added stress on the tailgate.
9/27/12 – Had Rebel install custom color-matched Poison Spyder front and rear bumpers, Warn VR8000 winch, King remote reservoir compression adjustable shocks, Teraflex Dana 44 diff covers, and re-geared both diffs from 4.10 to 4.88. I'm extremely happy with how it all turned out.
Here she is in all her glory at the recent photo shoot for Method Race Wheel's 2013 catalog: