Discussion Starter
·
#1
·
I'm not usually one for doing a build thread, but then this is my first Jeep. I had already purchased close to $1000 in 'stuff'' for it before it even arrived.
I picked it up last night, close an hour later than I had originally planned.
Below is one of the few pics I have bone stock. My wife and son were able to go check it out while I was out of town. My wife was kind enough to send me a few pics.
This morning I added some Bartec paracord grab handles that I picked up on Amazon and a set of
Smittybuilt SRC 76633
side step/ rock rails. The OEM rock rails looked cool, but then didn't have a step to make getting in a little easier. I have short legs, and my wife has a bum knee.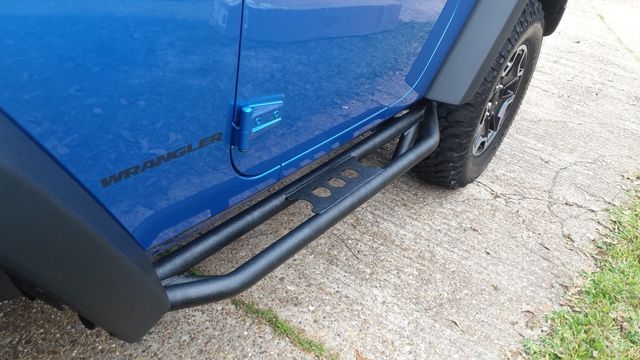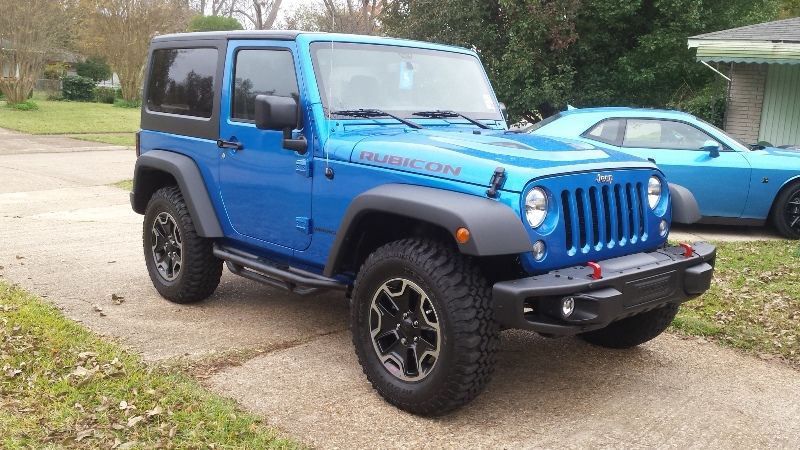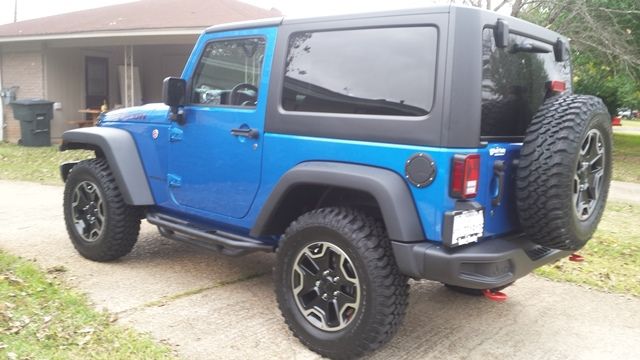 Next I added some
LED headlights from Inspired Engineering
(they're a WF supporting vendor)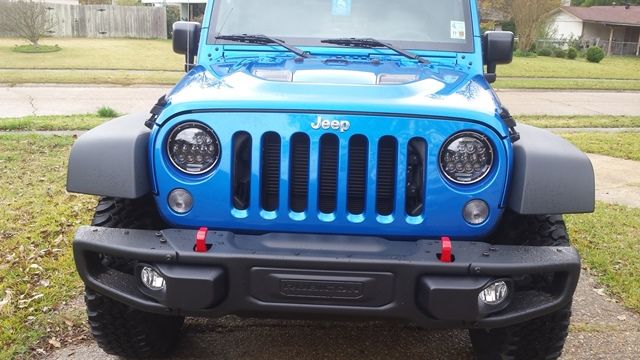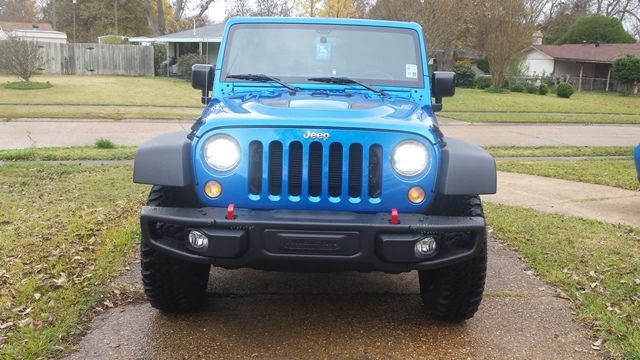 I will be adding the day time running lights feature in the near future, I just need to do a little more wiring first.
The headlights were surprisingly easy to install. I would say that it took me only about 45 minutes from start to finish, and that included clean up. The step bars took me about an hour to install. I did them by myself which made things a little more difficult, as I had to hold one end up while trying to get the nuts started on the other end. It would have been much easier with two people.
I'll be adding vent visors later this afternoon/ evening. I don't foresee any issues with those (I hope).
Next week some time I will also be adding a DayStar switch panel, a fused terminal block, and an unfused terminal block, a back up camera, and wiring everything up.
Eventually I'll be adding a MOPAR light bar to the bumper along with a set of LED lights, set of cubes to the A pillars, and painting some of the interior trim to match the exterior.
So far I have been loving the Jeep.
Exco