Discussion Starter
·
#1
·
Yesterday I had my Warn Elite Series rear bumper and tire carrier installed on my 2012 JKU and here are the results.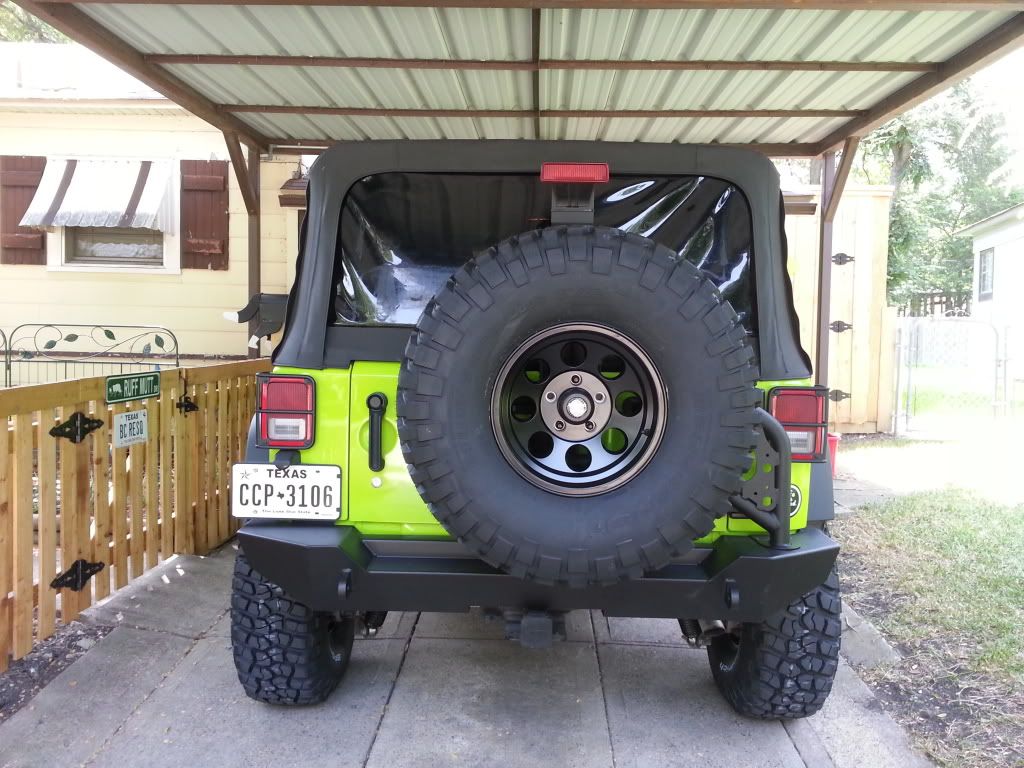 I thought surely the shop must have installed this ugly off-center thing incorrectly, but I decided to contact Warn first just to make sure. I sent them the same photo I posted above.
The reply I got was this:
"Hello Debbie,
Yes, that is normal for the Elite tire carrier (The off center is to allow easy access of the gate handle).
*
Chris J. Rofinot
Warn Industries Customer Service Representative
[email protected]
800-543-9276*Ext: 4430"
All I can say is REALLY, WARN!?!? REALLY?? This is a mess and I expected more from you! I'm pretty OCD, but I'm fairly certain that no one that sees this photo and reads Warn's email saying it is supposed to be like this will waste $1300 on this bumper/tire carrier combination, OCD or not.
Now I'm out $1300 and need a better setup still. I can't drive around with this mess on my rig! Warn has not replied to my email expressing my displeasure.
Buyer beware...unless you like your Jeep lopsided. I don't.