Discussion Starter
·
#1
·
A bit of back story first. I bought my 2012 JK on Nov 1st. I thought, considering last winter and after our early storm in October that I had made a good decision. Well it took until yesterday evening/first thing this morning to finally get some snow. We weren't expected to get more than an inch and then a switchover to rain, but when I took a look out the window for the first time at 11:30 everything was covered already
. I went out driving around for about 45 minutes and picked up a late night ice cream. By commute time later in the morning roads were clear and wet, glad I got out of bed.
Here is a picture I took in front of an abandoned train depot on a rail line that is no longer in use: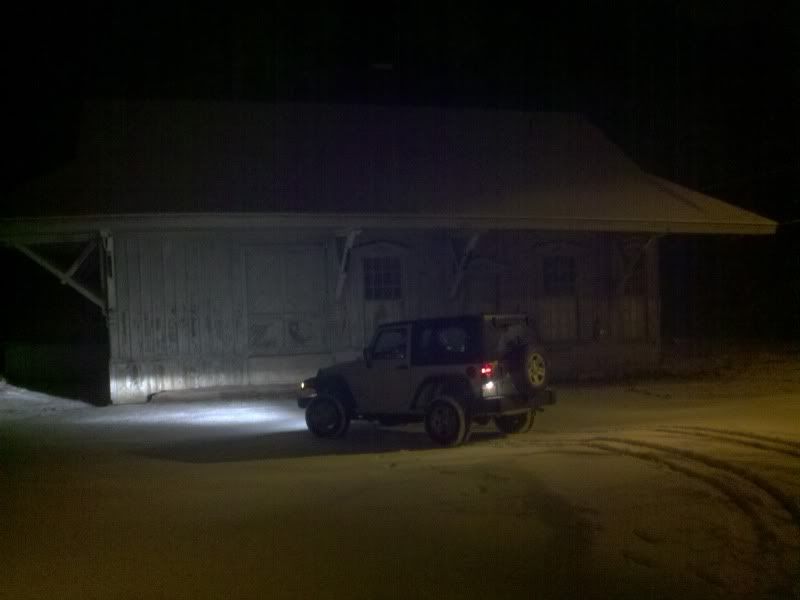 Happy winter everyone!