Discussion Starter
·
#1
·
After being without a jeep for far too long, I decided to get myself a 40th birthday present. I present to you... "Bluto" (from the old Popeye cartoons). A 2011 JKU Sahara.
Here it was the day I drove it back from Oklahoma to DFW:
:iamhappy: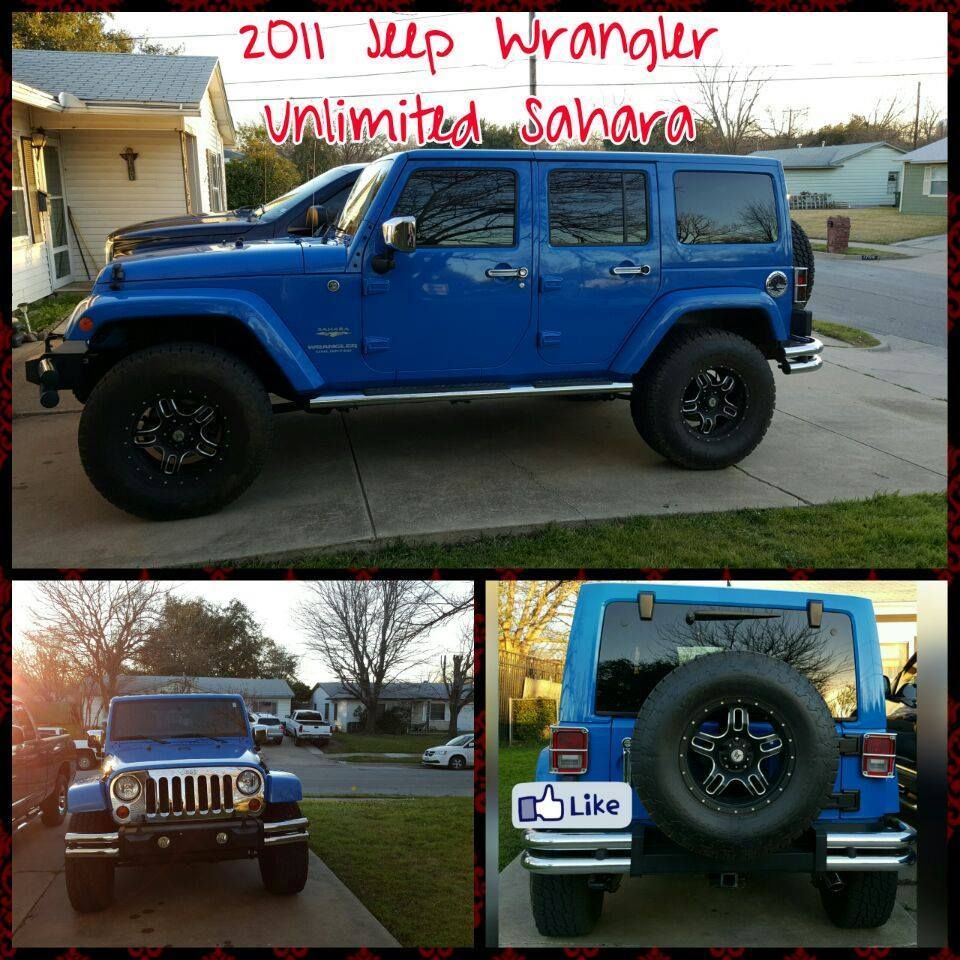 Plans for the build:
Less chrome (or fake chrome)
New bumpers
Winch of some sort
New stereo
back up camera
Siderails/sliders
...and more!
Here is what i've done so far.
1. took it to a shop and got a radio and backup camera installed. Normally, i'd just do this myself. I'm a former mechanic and very electrically inclined. but i was lazy for the first time on a car stereo. haha. didnt take a pic, but got a pioneer headunit. nothing to fancy, but good enough to bluetooth to my phone and play the video from the camera.
2. Rugged ridge hood latches. Its been pretty windy in the month i've owned Bluto and I finally dont have to worry about the hood flutter: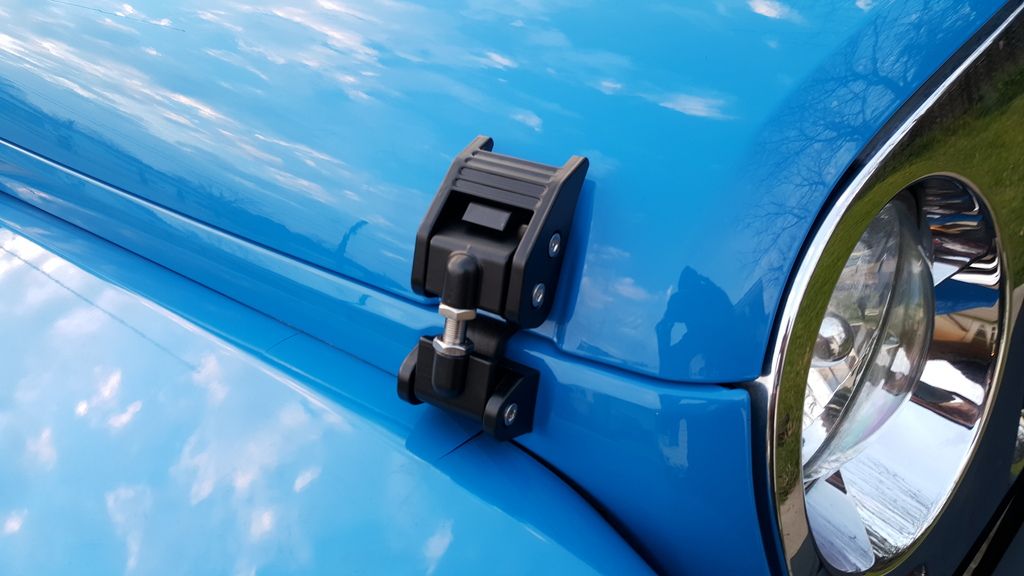 3. Tyger side rails. They are economical and will be sufficient. They're already coated and pretty damn sturdy. And they look a thousand times better than the mopar step rails that were on there.
4. Got some club stickers thrown on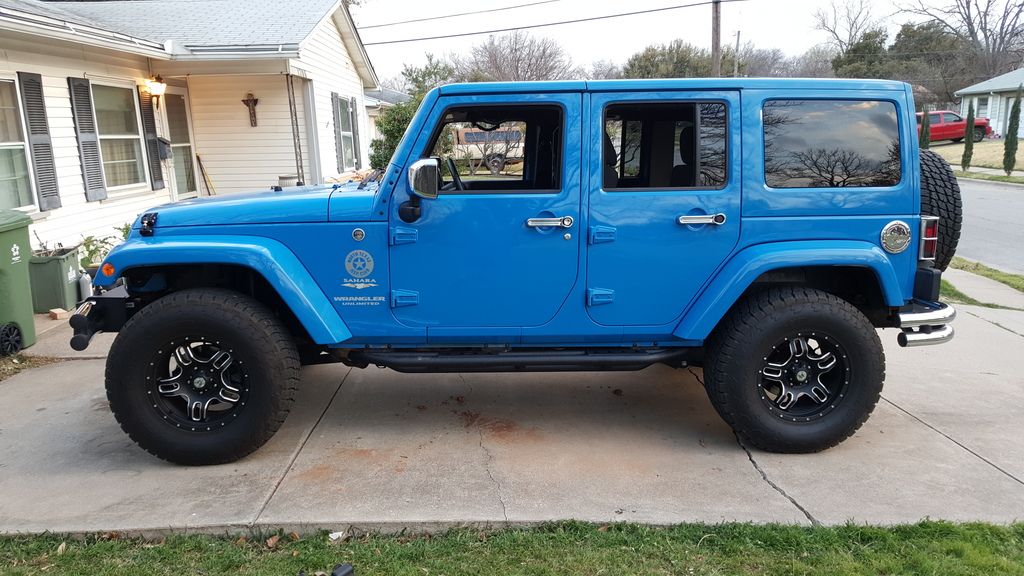 5. Today I picked up some JW Speakers Evo J's. Gotta love the plug and play. Didnt do the horizontal screws yet. but its coming.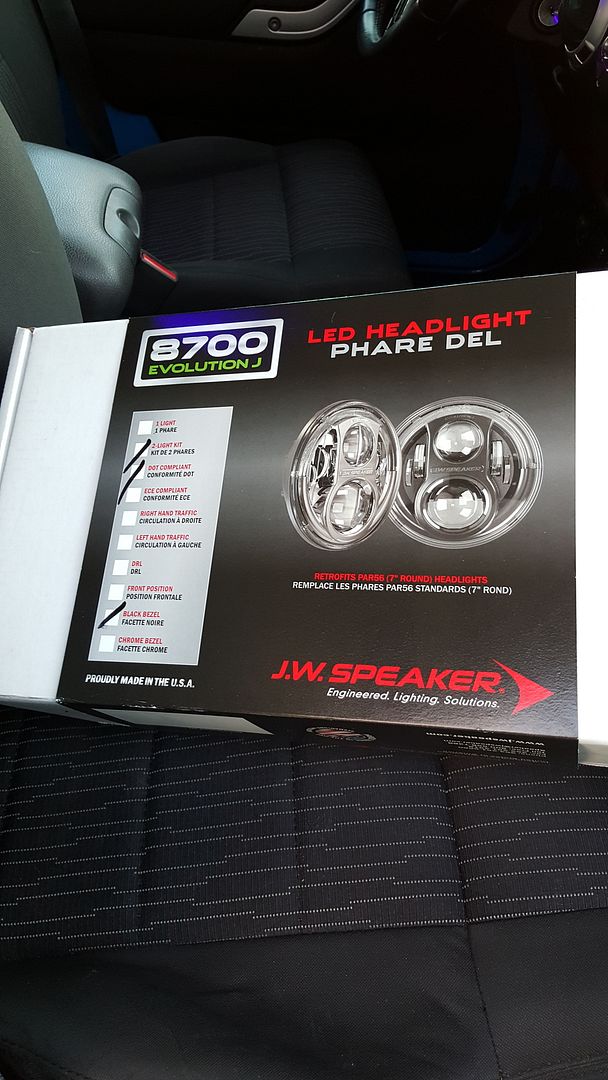 6. Put on the new grill. Its a chinese ripoff of the Avenger grill. Not even sure who makes the real version. haha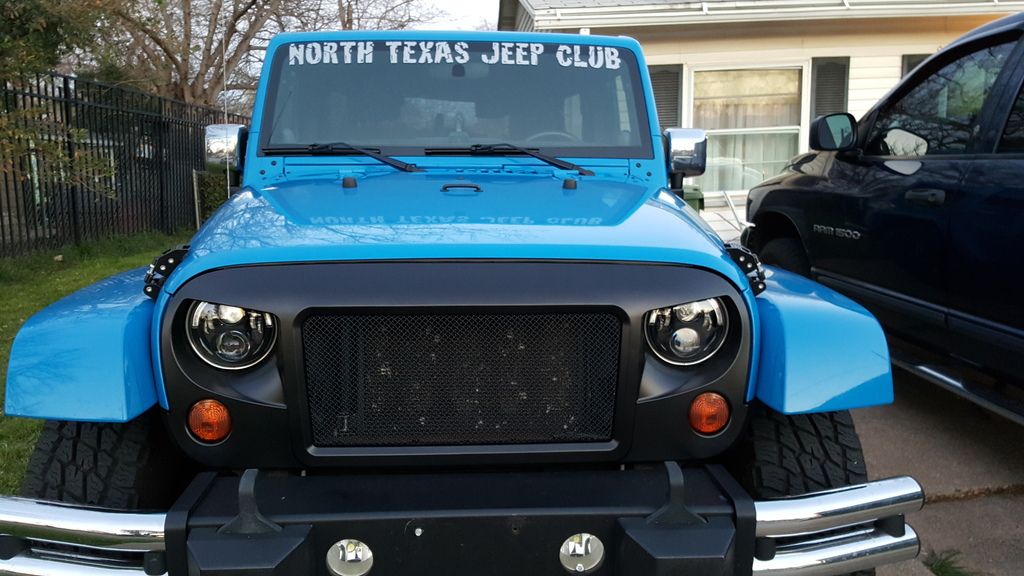 7. Stopped in at the local 4WheelParts and grabbed a Poison Spyder Body Mounted Tire Carrier, Poison Spyder RockBrawler II rear bumper, Poison Spyder Brawler Lite w/Stinger for the front. And a Smittybuilt XRC 9500.
The guy was like "you cant fit all that in the Jeep." I then advised him that you just gotta take stuff outta the boxes. Looks like I got my work cut out for me. Stay tuned to see how Bluto turns out.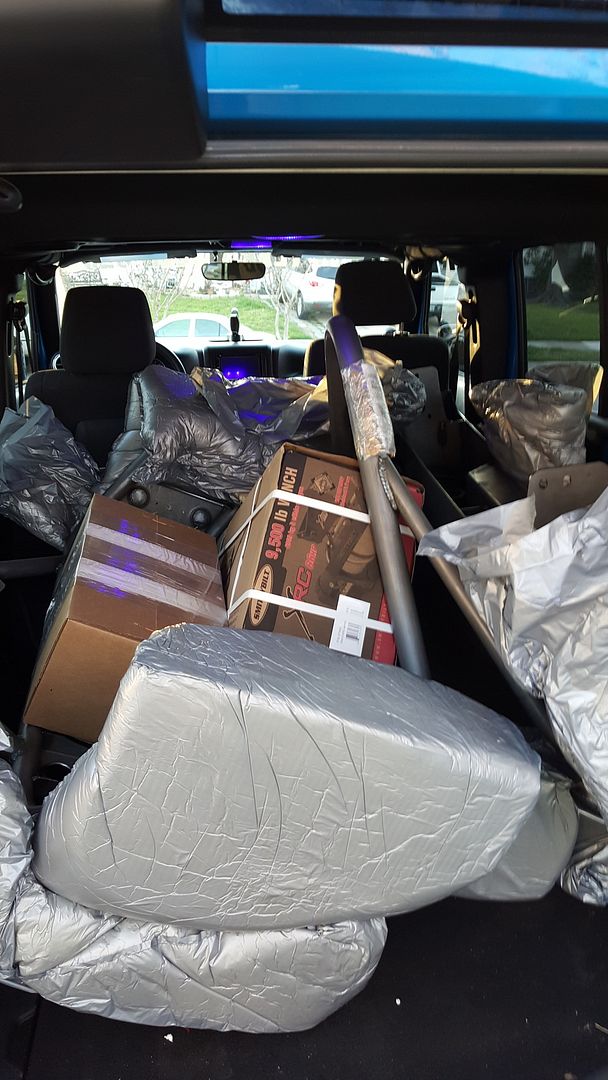 - Heavy Metal Mak!
:awesome: