Discussion Starter
·
#1
·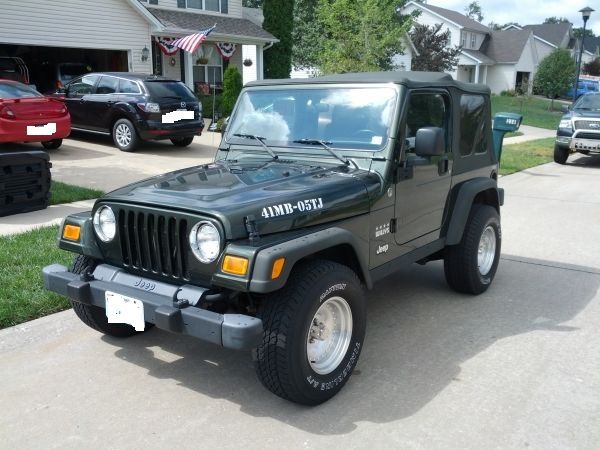 O5 Willys . 4.0 ,6 speed 3.73 gears
it has 31 X 10.50's on it.
it has 55,000 mi. on it .
i need a few things for it right away.
1. one of the straps the hold the door from fliging open into the fender.
2. the plastic strip for the back window the slides thru the groove to hold it down/closed at the bottom.
3. i need some touch up paint if you know a good place to get a match.
and the right gear for the tranny so the speedo reads correctly.
oh and who has the best Manual so i can work on stuff myself?
then i will start with some of the dried out bushings.