I purchased a CB antenna mount and cable from Quadratec. The mount appears well made, but I have no clue how to get the cable connector through the rubber grommet on the tailgate.
The instructions call for the CB cable to be routed through the grommet that holds the 3rd brake light into the tailgate.
Here is a 3rd-party photo of the grommet:
Here is a photo of a CB cable connector:
This is what Quadratec says it should look like once everything is done: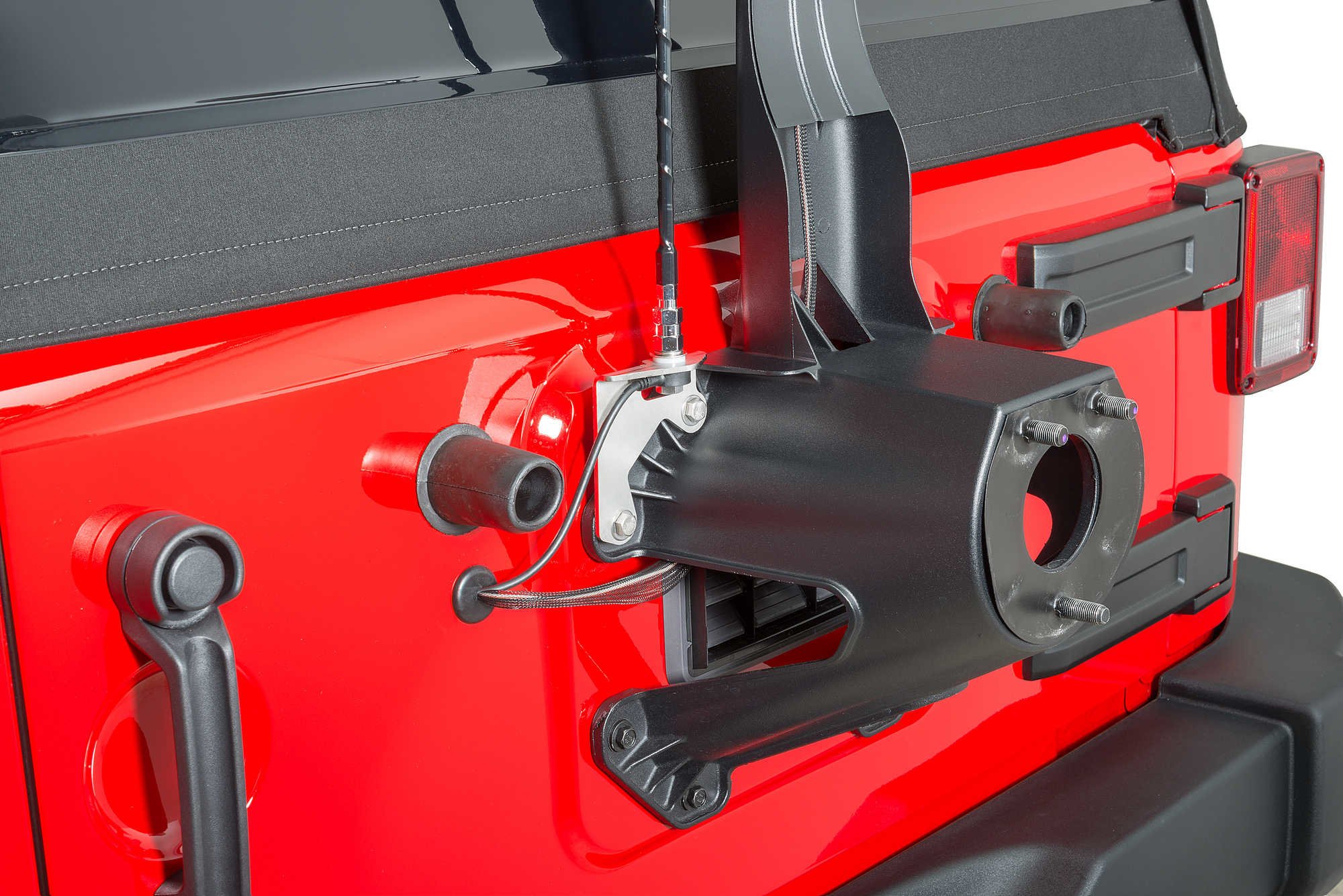 The instructions provide NO indication how to get a connector made of steel through a rubber grommet with an orifice that is only 1/5 in size.
Does anyone know the trick to accomplish this? Does anyone have the words to the magic spell to make this happen...?
I already tried the only 4-letter spells I know but doesn't seem to be working...
Your help is appreciated!
Thanks.