Discussion Starter
·
#1
·
This past weekend nine friends and myself headed out to the Jamestown Wildlife Management Area just outside of Batesville, Arkansas, to do a little rock climbing. Five of us camped on top of the bluffs Saturday night, enjoyed some gin, a little wine, amazing steaks and some campfire humor...
Me throwing the devil horns in the Jeep
​
Saturday morning we all arrived at the end of a long gravel road that took us past several camp spots where hunters were just returning from their morning hunts, and we were all a tad nervous about being out in the woods on opening weekend of modern rifle. We offloaded at 10:30 AM, hoisted our gear on to our backs (ropes, harnesses, etc) and jogged along a short trail to the bluffs where we would then hike down to the base to begin the real fun.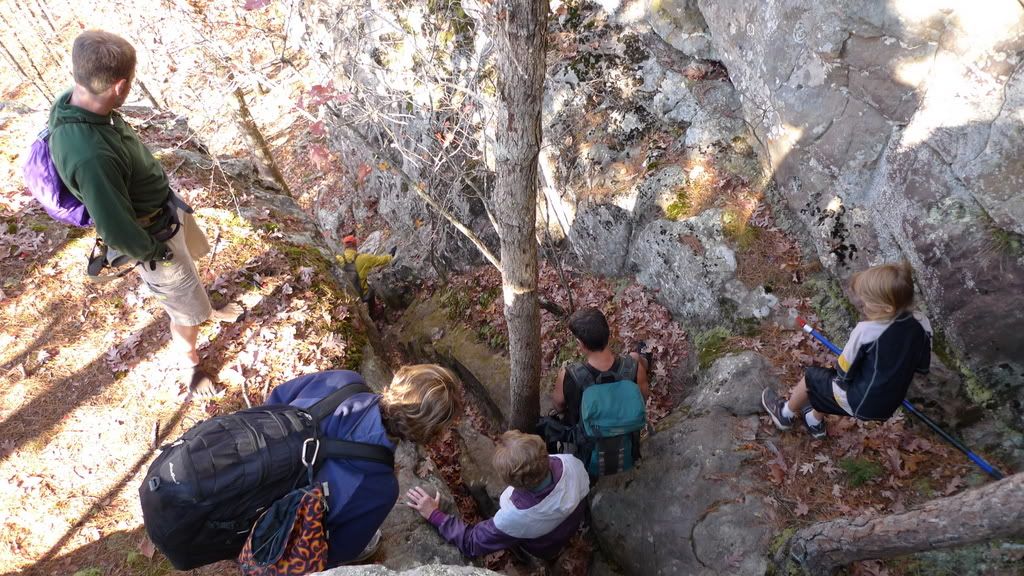 Part of our group hiking down to the base
​
We only had one lead climber among us at the time, Scott, so he set the first route for top-roping, then taught me how to lead climb on the route right next to it. Not so bad, I thought, and didn't take any falls. After that, while Scott was belaying a top rope climber, I had my friend John that rode up with me belay so I could lead climb a route. About three feet above the fourth bolt I peeled off the wall, on purpose, to see if he was paying attention.
..
He wasn't. I took a good 20 ft whip before he caught on and finally arrested my fall. I was lucky, and only had some minor scrapes, a bruised ass, and a seriously screwed up psyche after that. I went on to finish that route, set two more and did some top roping..with a different belayer, of course!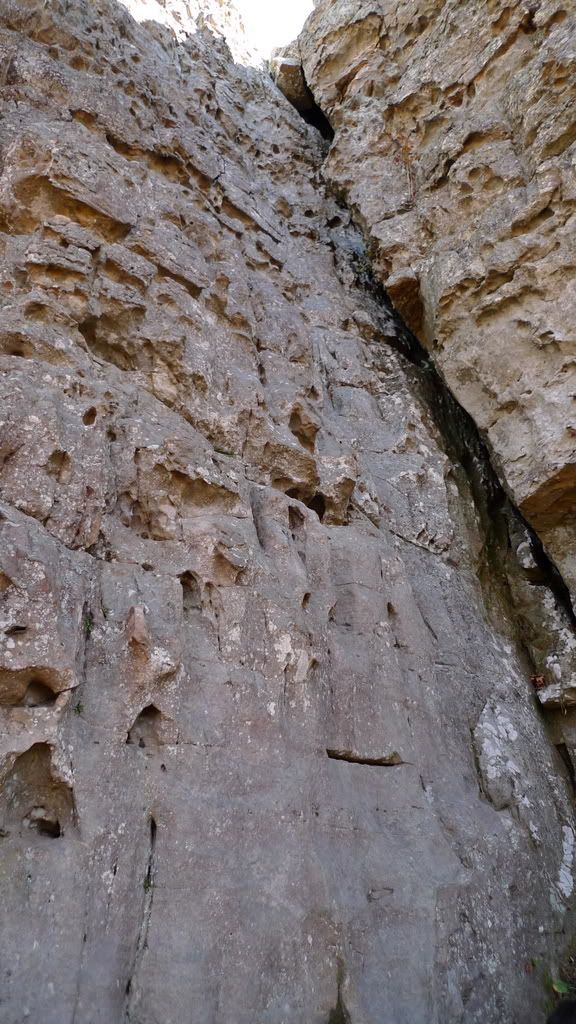 The route I took a fall on


Ron belaying his wife, Elaine (In their 60's)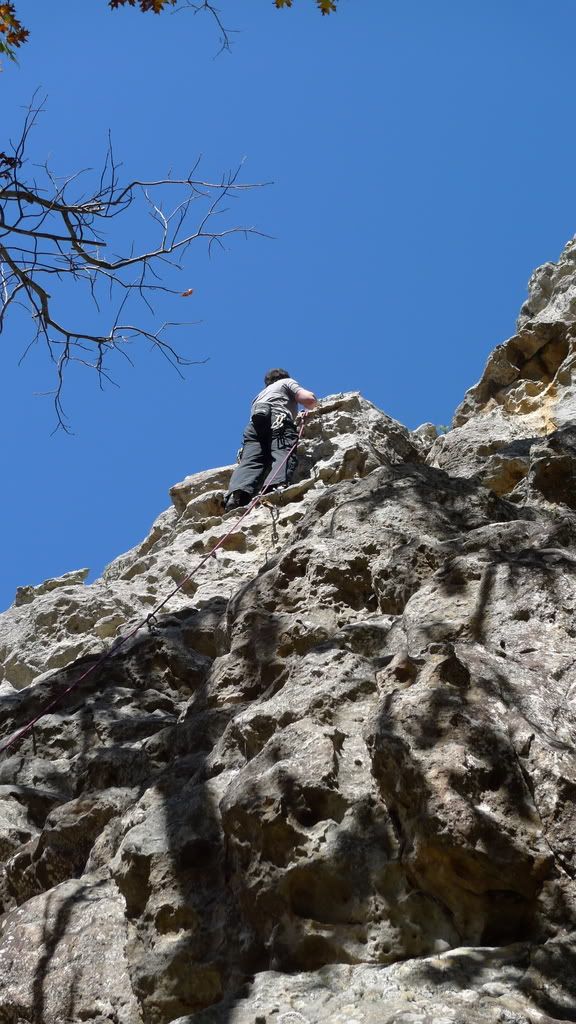 Me at the top of my first lead climb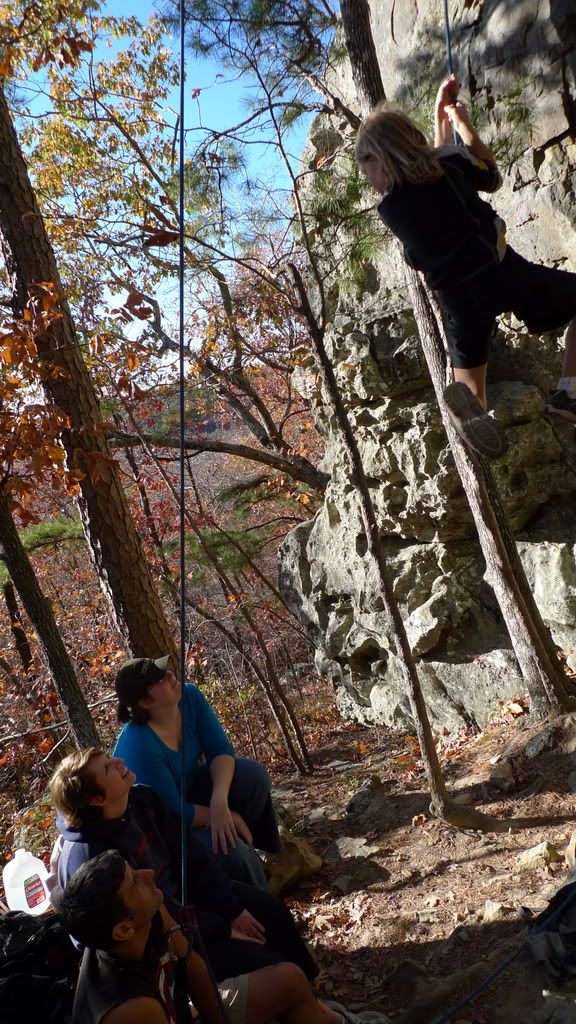 ​
Scott's son Ronan hanging around

​