Discussion Starter
·
#1
·
So this summer I'm going to be working in a logging camp in the middle of nowhere called "headquarters" in Idaho (if you've got a moment look it up on google earth, neat area) and one of my friends suggested that it wouldn't be a bad idea to carry some jerry cans up there with me since it's such a remote place. So I redesigned my existing bike rack that I built years ago in shop class for my TJ. So here's what the new model looks like.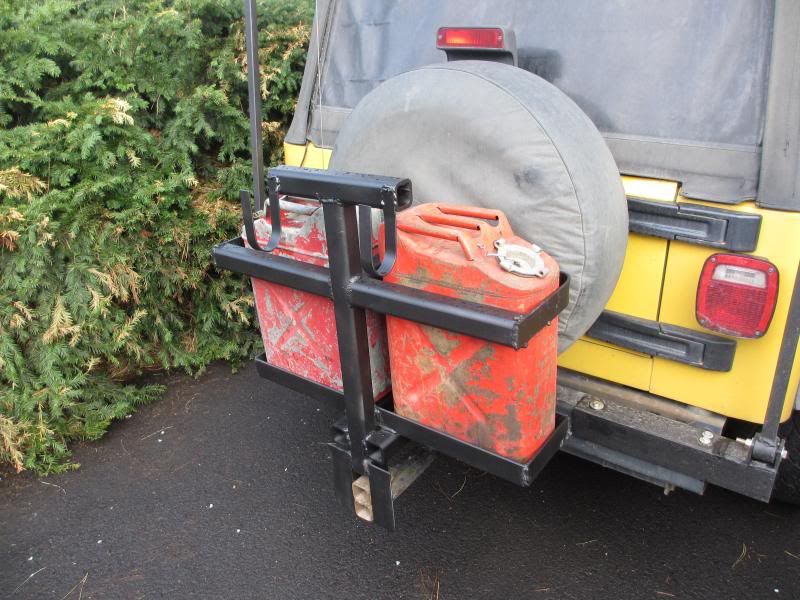 And where the rack attaches to the part that slides into the receiver hitch I have a bolt and a hitch pin that keep it in place.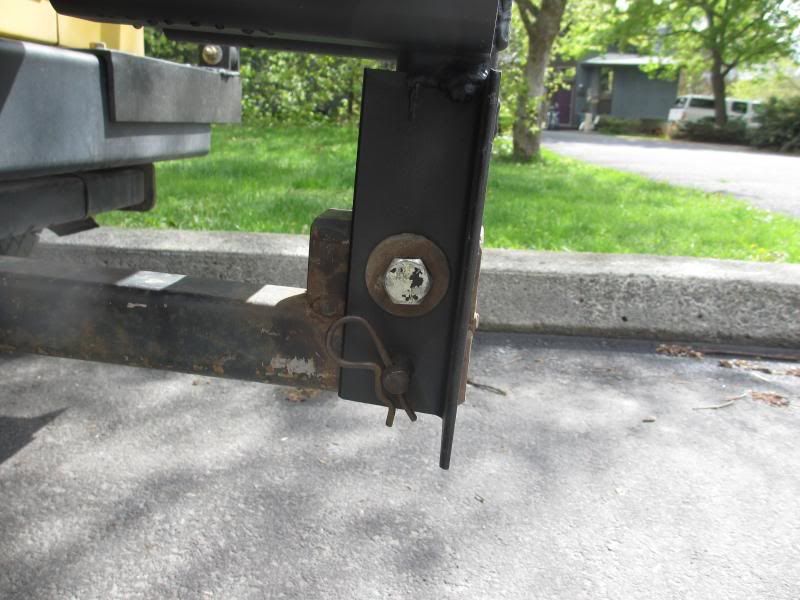 The beauty of that is that if I'd like to open my tailgate I just pull the pin out and the bolt acts as a hinge and the whole thing tilts back far enough that I can open the tailgate.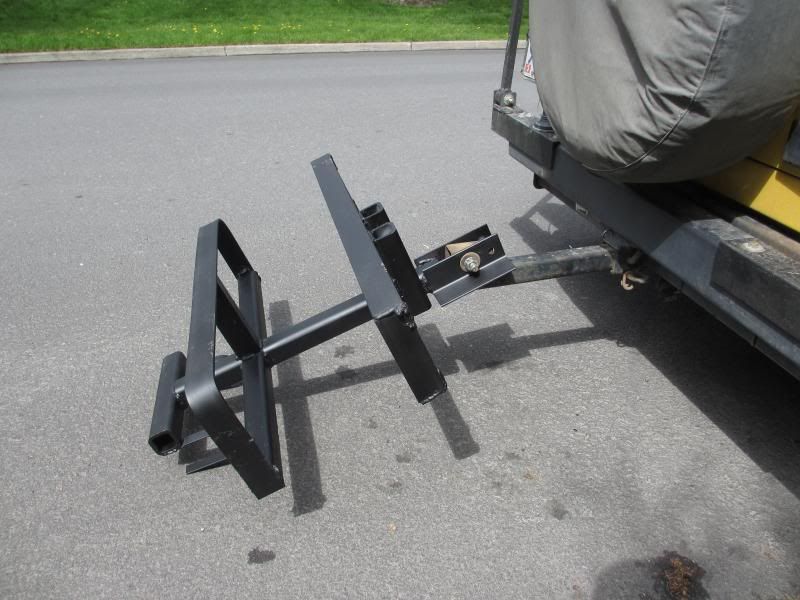 Future plans for this include making a bar that contours the top of the jerry cans that is on a hinge on one side that sits on top of them and will have a padlock hasp so nobody can steal or open them whilst they are in there (for now a ratchet strap across the top works well enough). Also the jerry cans you see in these photos are way to rusty to ever put fuel in again so I'm gonna try to make coolers or toolboxes out of them, I only have one good jerry can so if somebody in north idaho has a decent one that they'd like to sell please pm me. Thanks.
What do you guys think?