Discussion Starter
·
#1
·
I always inteded on making a build thread, I just happened to start it about 3 years late. Gonna be alot of pictures. The Jeep is a daily driver; no big, major, hard core mods. Nothing that will put it out of commision for more than a day or 2. I do not wheel it much or hard at all. Back in 2012 I got a super clean, rust free, bone stock 2004 rubicon. The thing had literealy not a spec of dirt on the undercarrage. First thing was to get rid of the milk jugs.
The little street tires were not going to cut it. I ended up getting 33-12.5 dura tracks and ran them with a 2" BB for a while, they rubbed a little. Also bought a junk procomp rear bumper so I had a reciever to pull a trailer.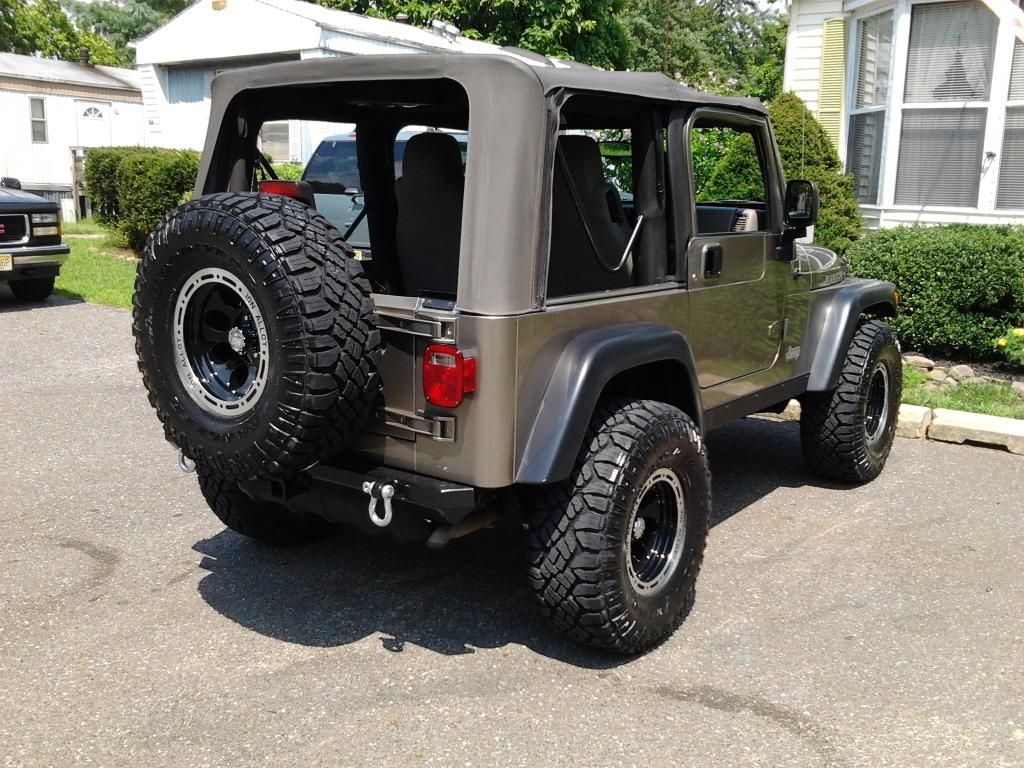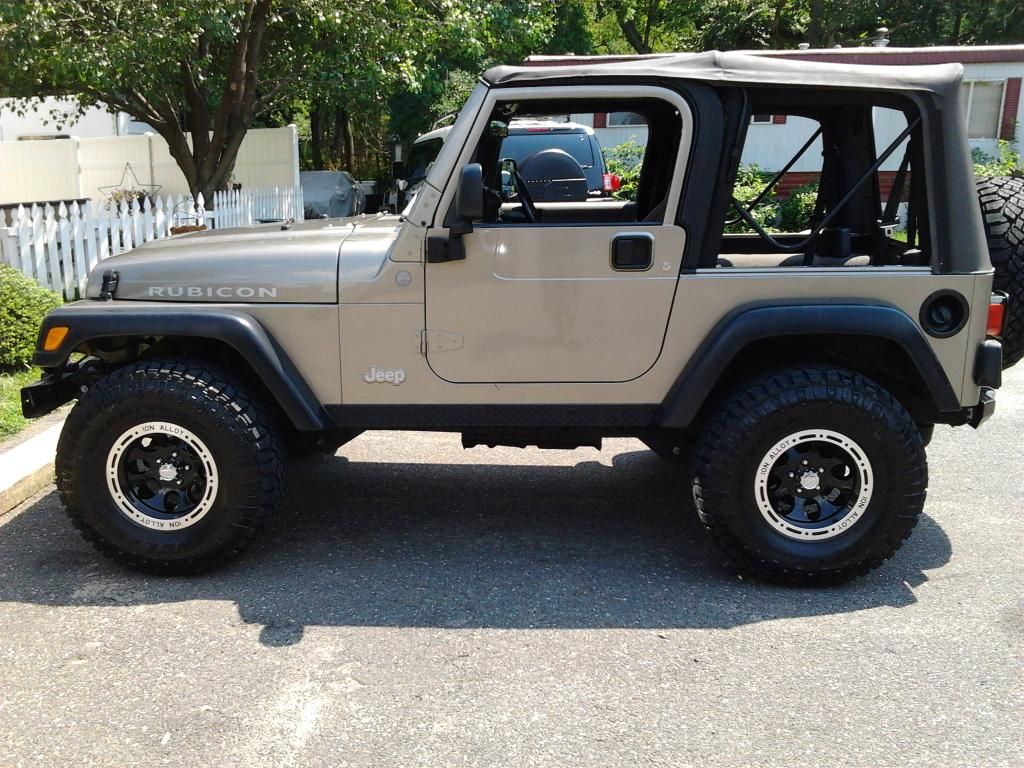 After a while i wasn't happy with how close the flares were to the tires, so I fixed that. Cut and bed lined the stock rubicon flares. This came out really good IMO.. and added a set of KCs.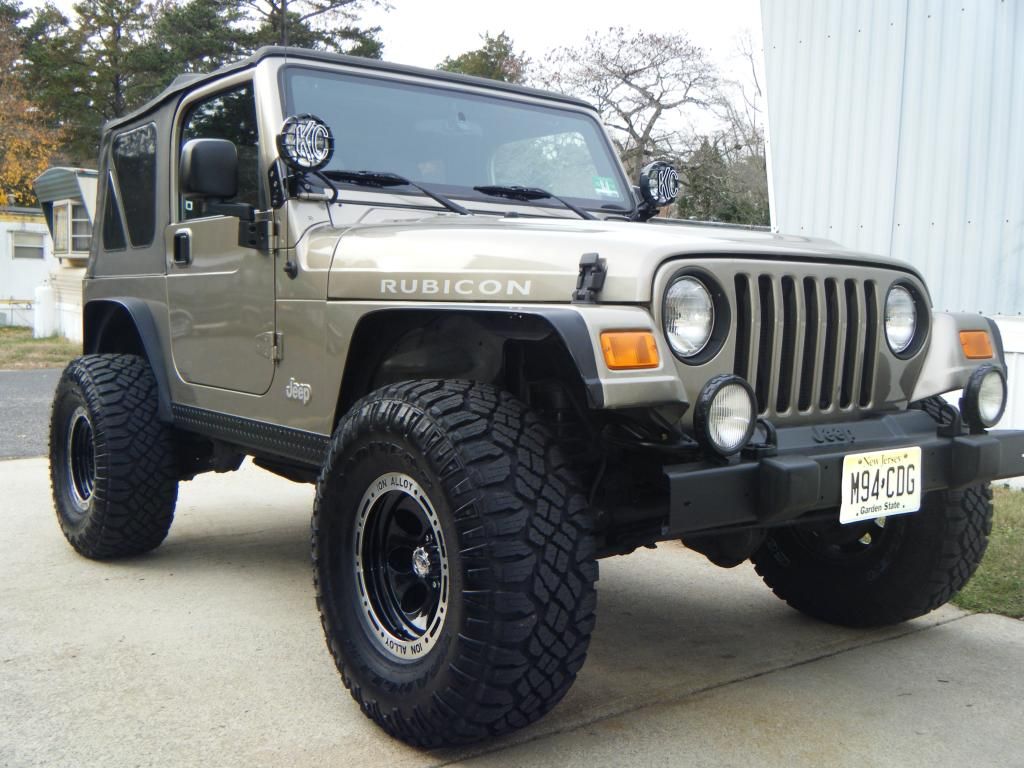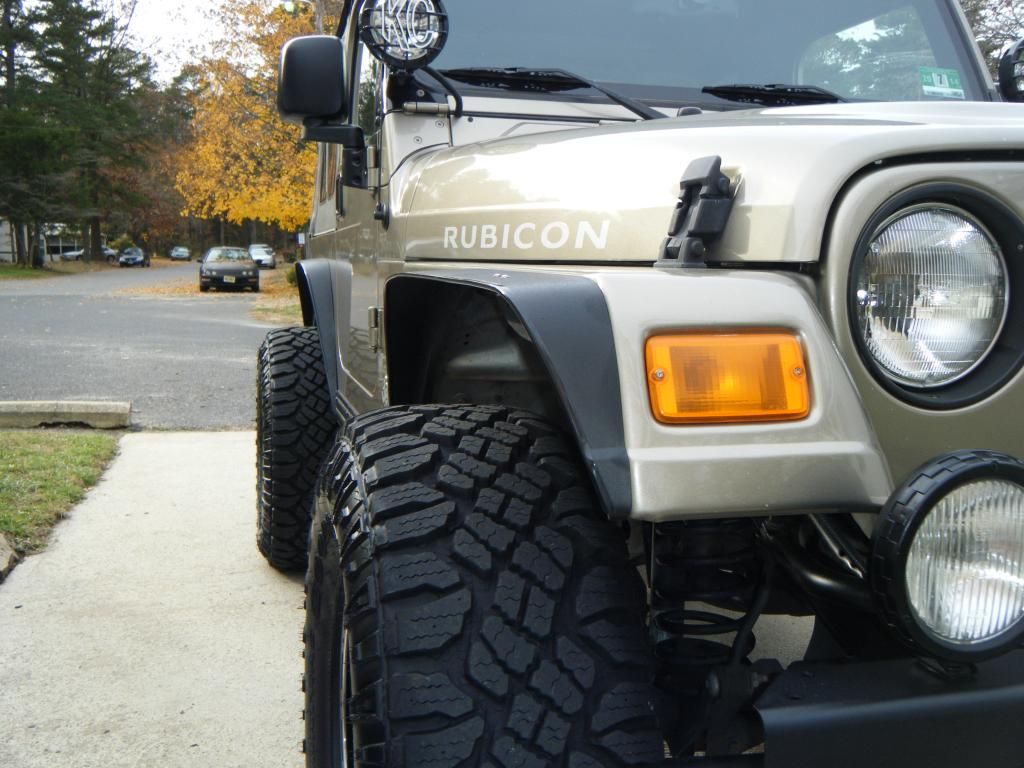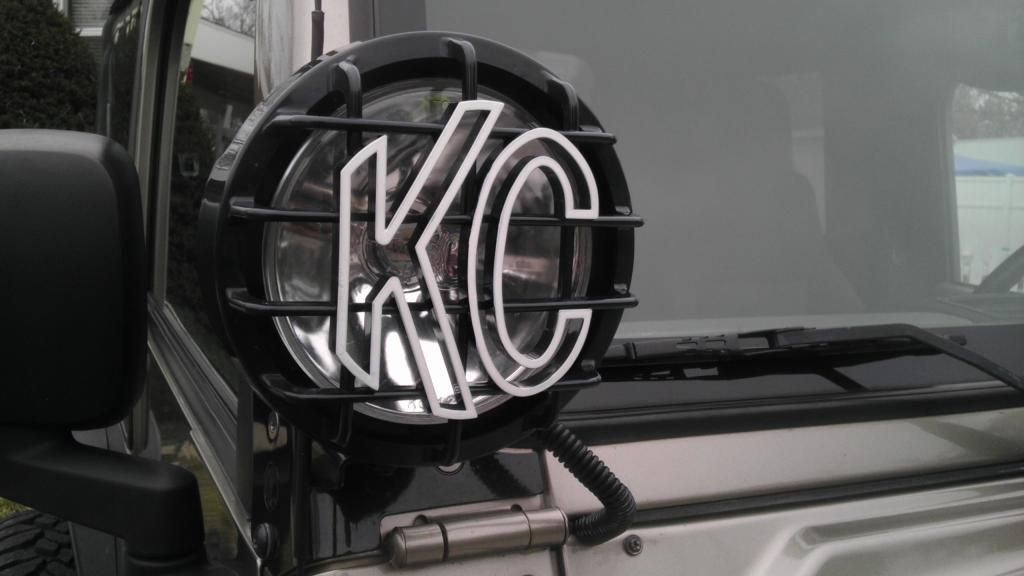 Sitting on the stock bumpstops with 33s, 2" bb, and cut flares
I ended up selling the procomp bumper on craigslist and building a bumper with a tire carrier. Got some cool 3rd brake lights for a couple bucks at a local trailer store too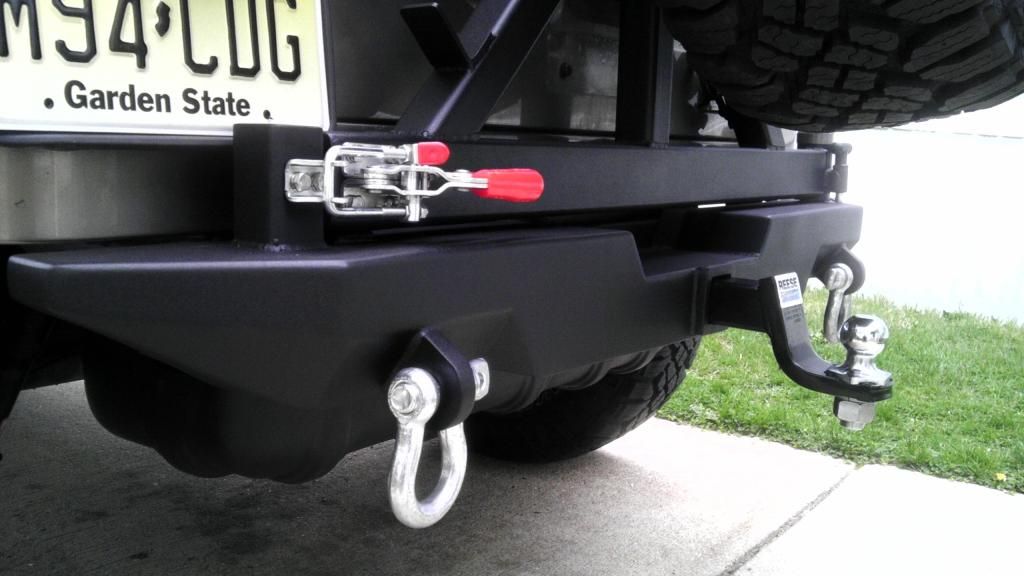 Made a front bumper too
Ebay led light bar
It stayed like that for a long time. About a year later I got the RC x treme 4" lift with all adjustable controll arms. I also ordered an Adams CV style drive shaft to get rid of the driveline vibes. I was/am very happy with the lift.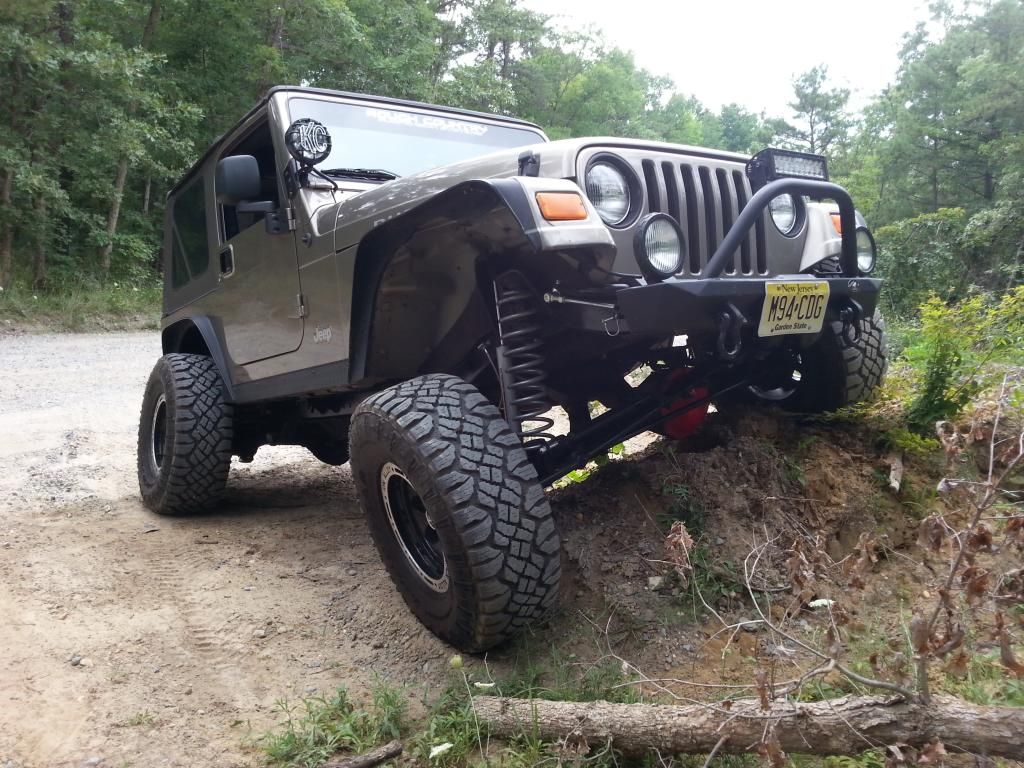 The best $30 thing I did to the jeep were these lights. Backing up at night is like daytime.