Discussion Starter
·
#1
·
We got out to Kansas rocks today. The yellow JK is a good buddy of mine. It was a nice 60* and perfect for doorless wheeling. :woot
Not much carnage. I need some paint on my sliders and I have a bent skid. I also have a driveline vib at 60mph and above that I think might be a u-joint. The Yellow JK's rear locker won't disengage, his armor got a good using, and he got a good thwak in his hard top. Otherwise, it was uneventful.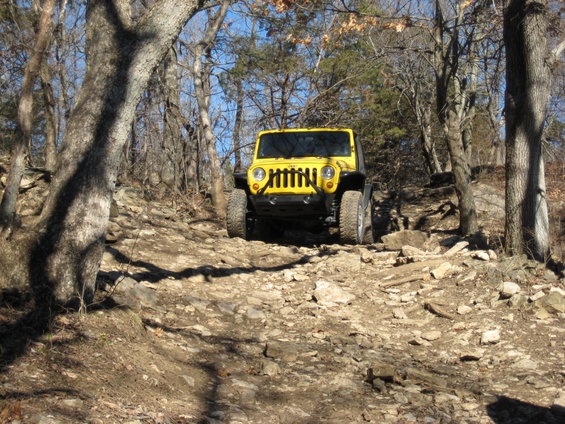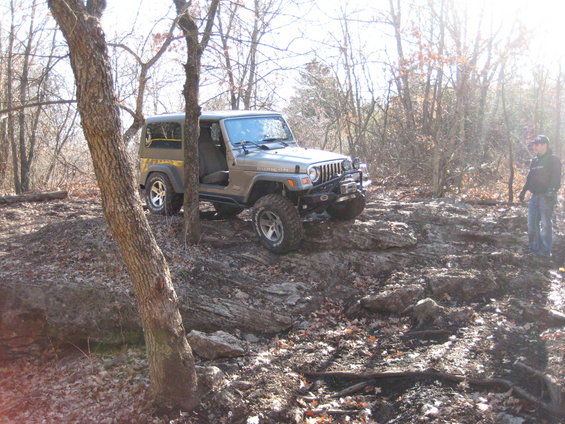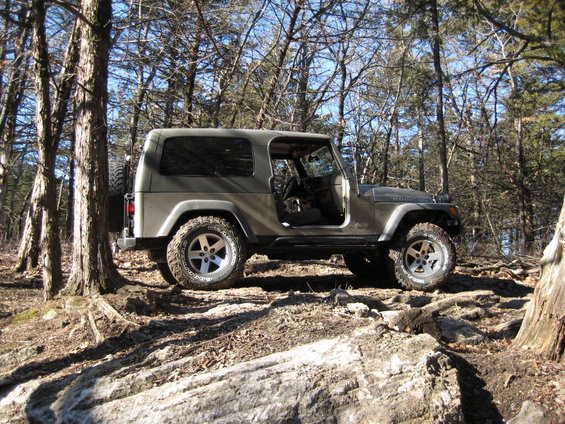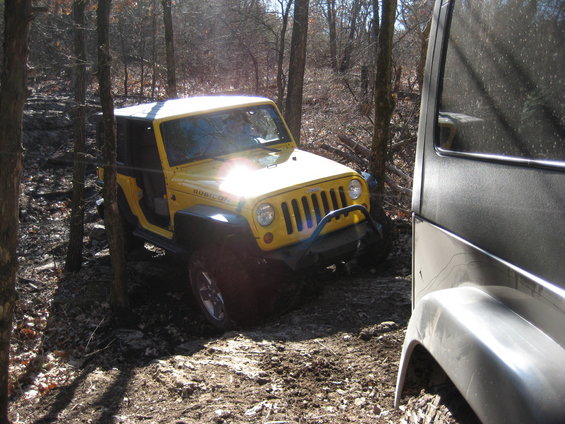 Looking up a trail called "Carnage Canyon". It tried to earn its name today.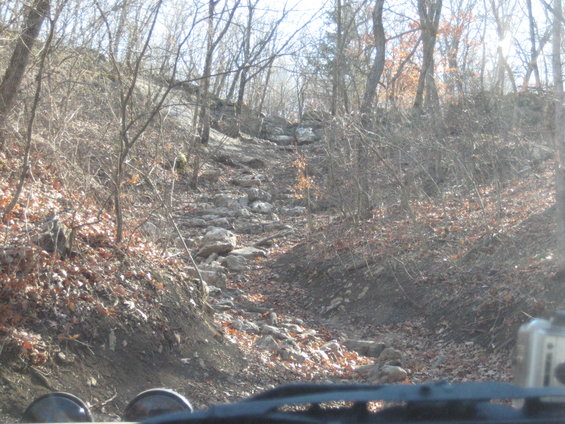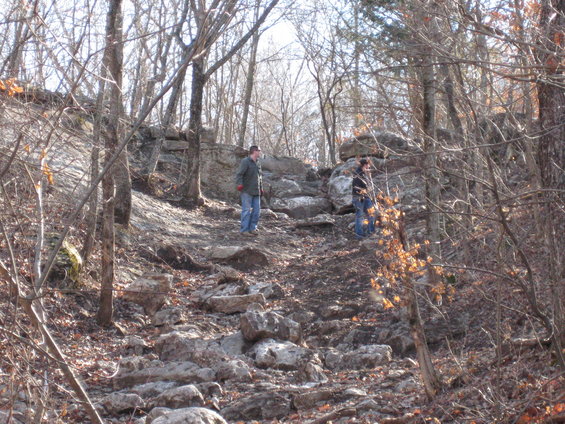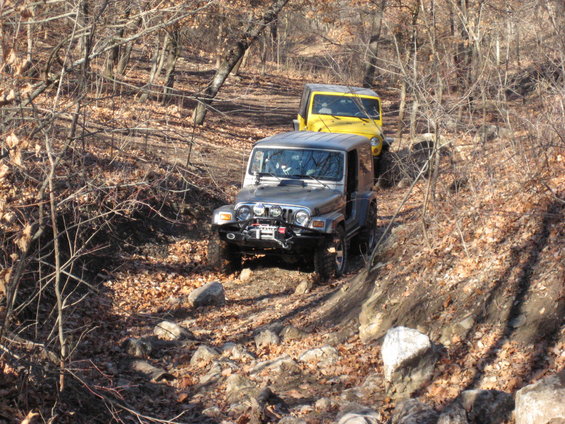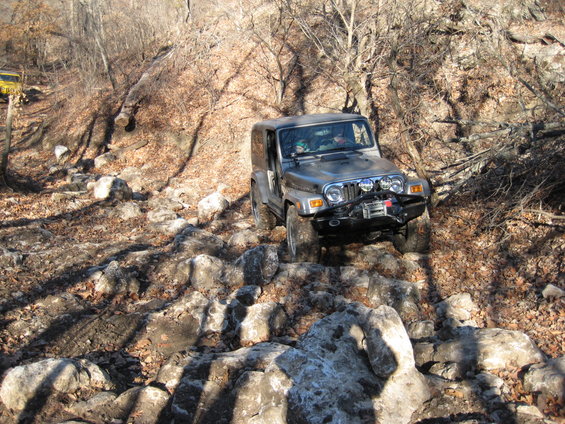 I'm VERY stuck here. The skid plate went over the rock and that was it. I ground my driveshaft pretty good as well. We ended up using a highlift and stacking rocks to eventually get it off. Took about an hour.