Discussion Starter
·
#1
·
I've been wanting one of these for a LONG time. My dad is a contractor at Ft Polk and has been trying to find one for me, but has been unsuccessful. Well, we finally found some on ebay that were listed locally (to him) in LA and grabbed one back in March. It was a little more than we wanted to spend, but it had all of the original parts. The tub is a little beat up, but I'm not taking it to parades, I'm going to use it!
We finally transported it from LA to GA... in the back of truck!
I have decided to paint it Oregano, which is a spray paint from Home Depot. It matches my Commando closely. Once it warms up again next year, I'll be using raptor liner in the bed. I need to get some new tires one day, but I won't be taking it on the interstate any time soon. Eventually, I'll stuff some modern LEDs inside the original taillight housings, for now, the Harbor Freight lights will work.
All wiring was removed and new installed.
Here's what it looked like the first time I saw it, back in August. My dad did some work on it, mainly repacking the bearings.
Found this nice hook.. too bad I don't have a bro-mobile F250 to put it on
So many layers of paint! That aircraft paint remover works great: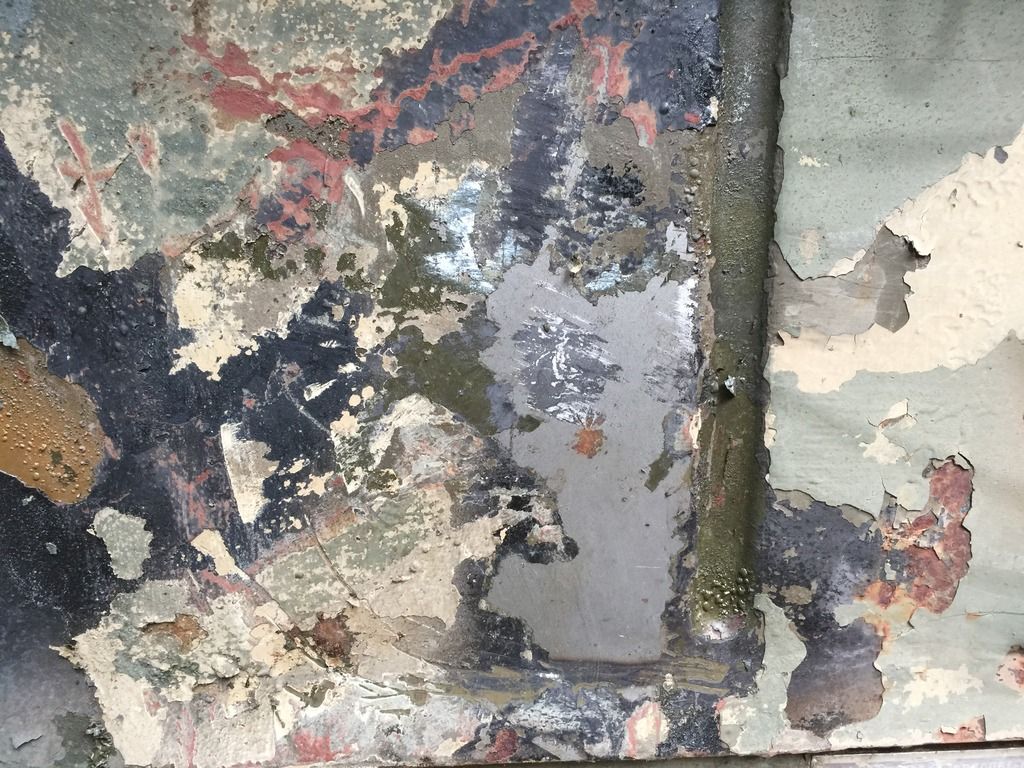 This is how we transported it from LA to GA:
Original lights. I want to put LED's inside of them at some point.
So much paint to remove. As you can see, my dad pulled the fenders off and put some paint on them
Mine has been modded with tie down points welded throughout. It's no longer water proof, but I don't care about floating this thing!
Guess they didn't see the drain plugs, as someone drilled two holes to let the water drain
Original data plate. I'll have to get a new one.
Some original lettering