Discussion Starter
·
#1
·
This is my first TJ. It's gone through lots of changes. I do all my own work, so far....I've got other build threads around the site, i'll try to consolidate them. Besides upgrades, i think my most important is a projector retrofit. The past few days, i did some soundbar work. I have a Precision Power Phantom 900.4 4 channel amp. I got Infinity 462.9i 2 way components in the dash corners. I finally decided on Precision Power P.65c3 3 way component setup, One 6.5" woofer, a 3" mid and 1.75" tweet. I went with PPI for this setup. I usually do Orion, but i'm going back to my original loyalty to PPI because of their old art series. The P.65c3 has great tech. Tweets use Air motion transformer tech, which is more like an accordion than a cone moving in and out. Cone tech on mid and woofer is natural fiber. The crossovers are beefy and i like PPI's big stage sound. It fills the gap between highs and subs quite well. I was also looking at Rockford Fosgate T1652S, Kenwood XR-S17P, Alpine SPR-60C and Image Dynamics CTX65S. I play a lot of rock. From RATM, to Pantera to Disturbed and The Strokes. I listen to electronic like Digweed, Josh Wink, DJ Shadow and hip-hop like Tribe and People Under The Stairs. I also listen to bluegrass, which actually applies in a system that can do a decent job at accurately reproducing music.
The soundbar proved to be a challenge, as i didn't have any high speed cutting bits for the dremel. The woofer and mid needed to be spaced because they proved a touch too deep. I made wooden spacers out of whatever 1/2" i had lying around.
Review of the sound. Awesome. Powerful. Crisp. Not the thumpiest components, i'm sure the Rockfords would have done a better job in that dept...thats what the 10" sub will be for. I rocked it with the top down, and i got GREAT sound over road, wind and exhaust noise. With the top on it was even better. I couldn't give you a technical breakdown, but these are way better than Polk DB series that i once paid $200 for. Not even close comparison. I definitely have to gain-up the front channel to get a more even soundstage, but there's alot of great sound inside the jeep now. I did cut a little out with high pass on the amp, i set to about 60hz. Although the woofer can respond at 20hz, it's not much reproduction at volume, below 80hz. Some songs by Disturbed and Tool will really want to make the woofer distort at volume. Once i get the sub, i'll probably actively crossover the PPI stuff at 100hz. The passive crossover does a great job and has a midrange countour if you separate components and the tweeter was set to -3db which was plenty of volume as it's all right behind your head.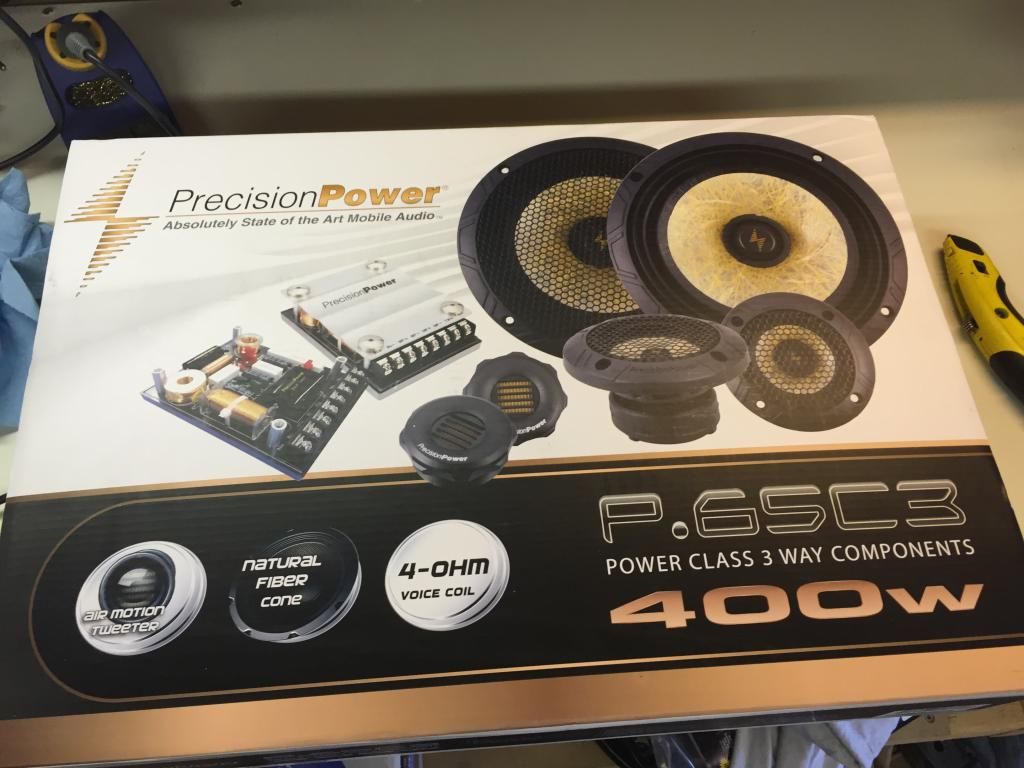 What was cut vs what had to be cut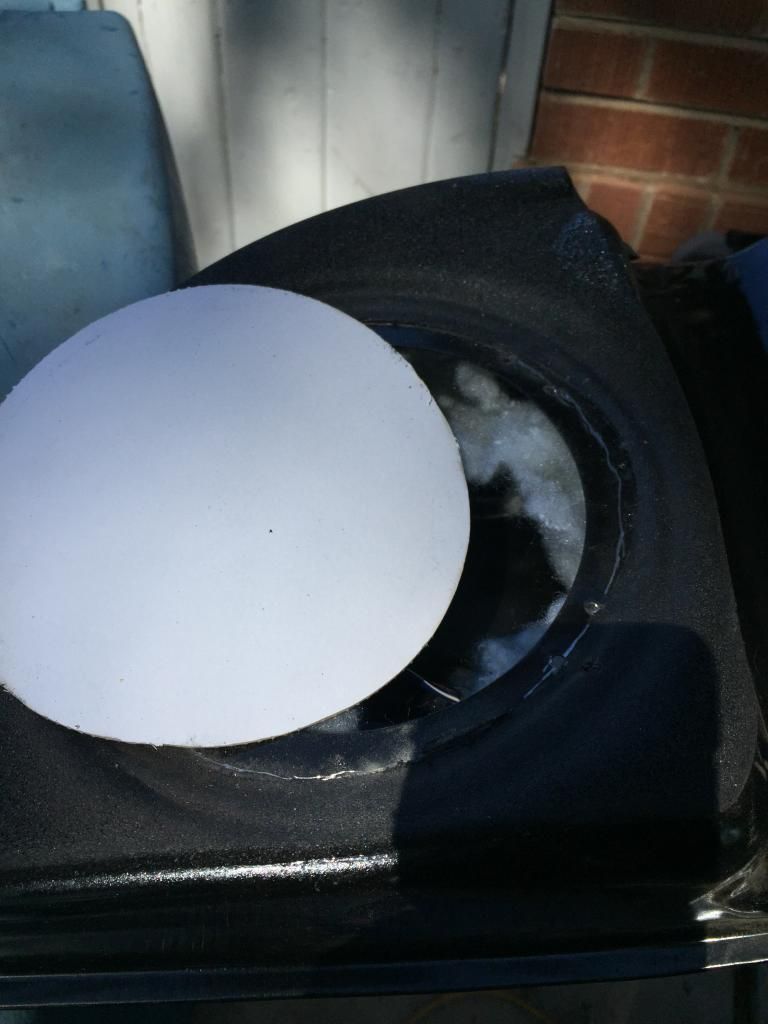 This was 5/8 melamine, i eventually found the 1/2" and did a second run at the spacers. Might go to my friends and get on the scroll saw, but i'm happy with the install. Strong mounting was my goal, and it has been met.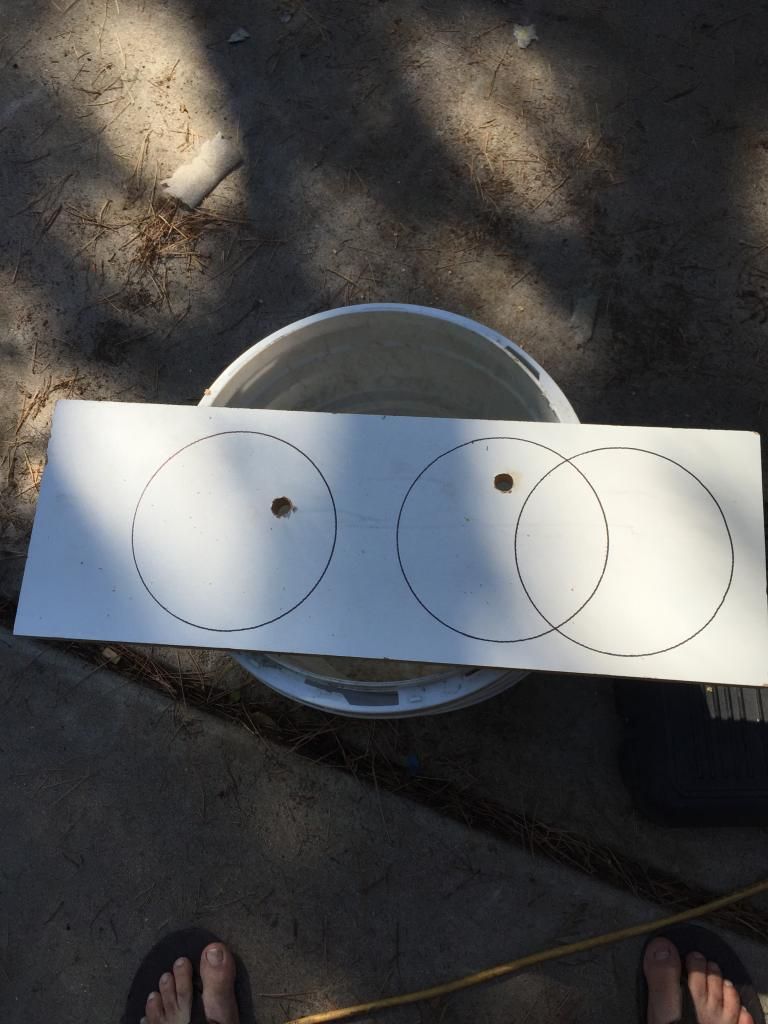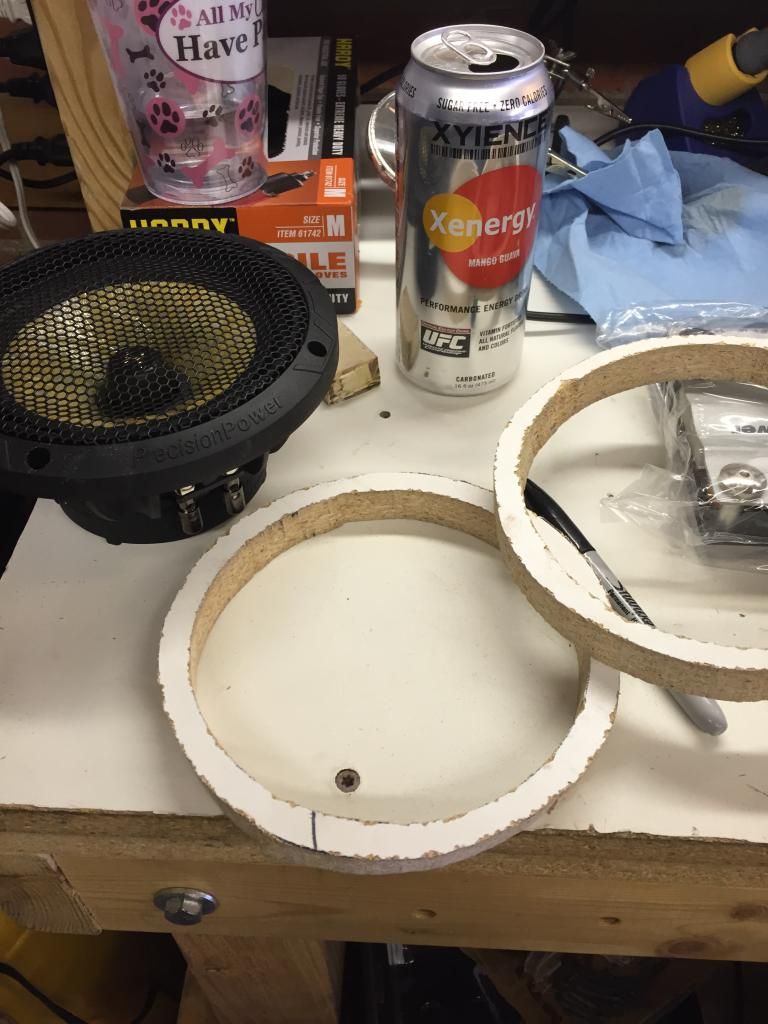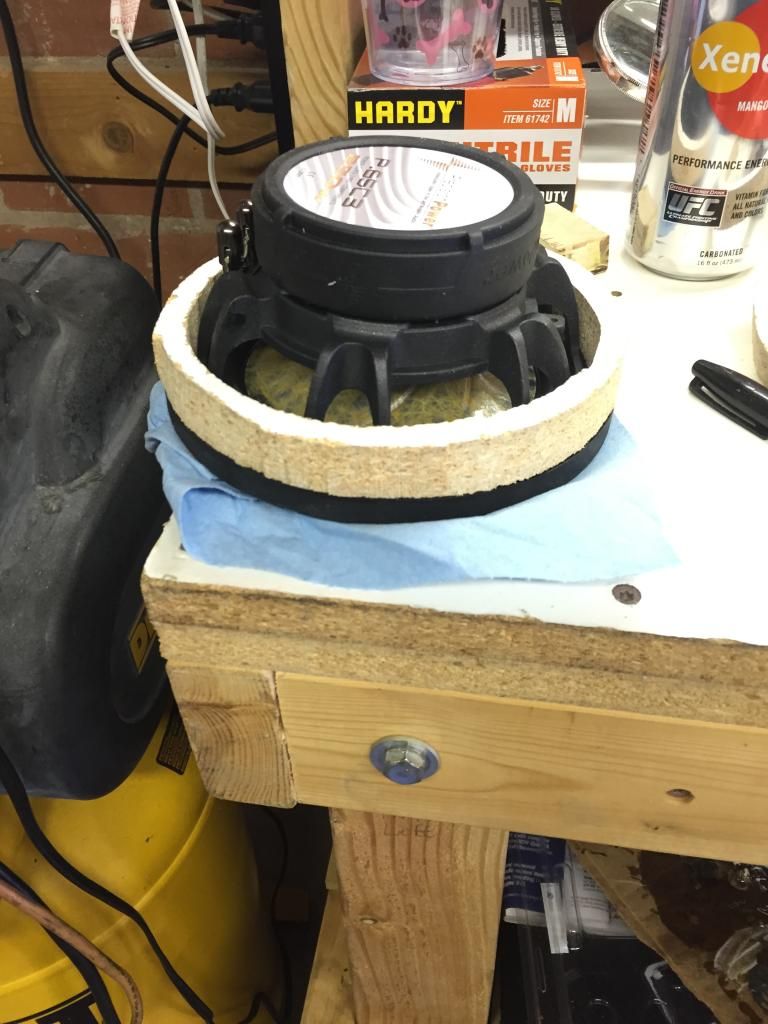 Showing the spacers under the soundbar cover. Tweeter has a threaded body with a giant plastic nut.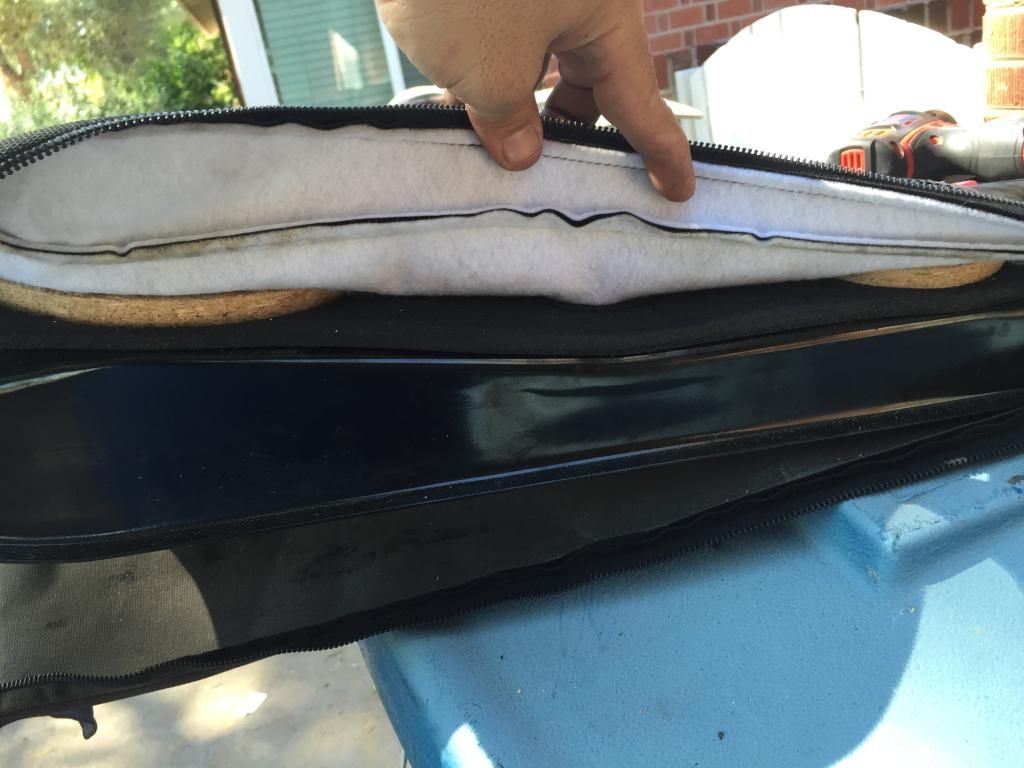 Obviously had to drill and line-up. Kind of challenging, but all is secure.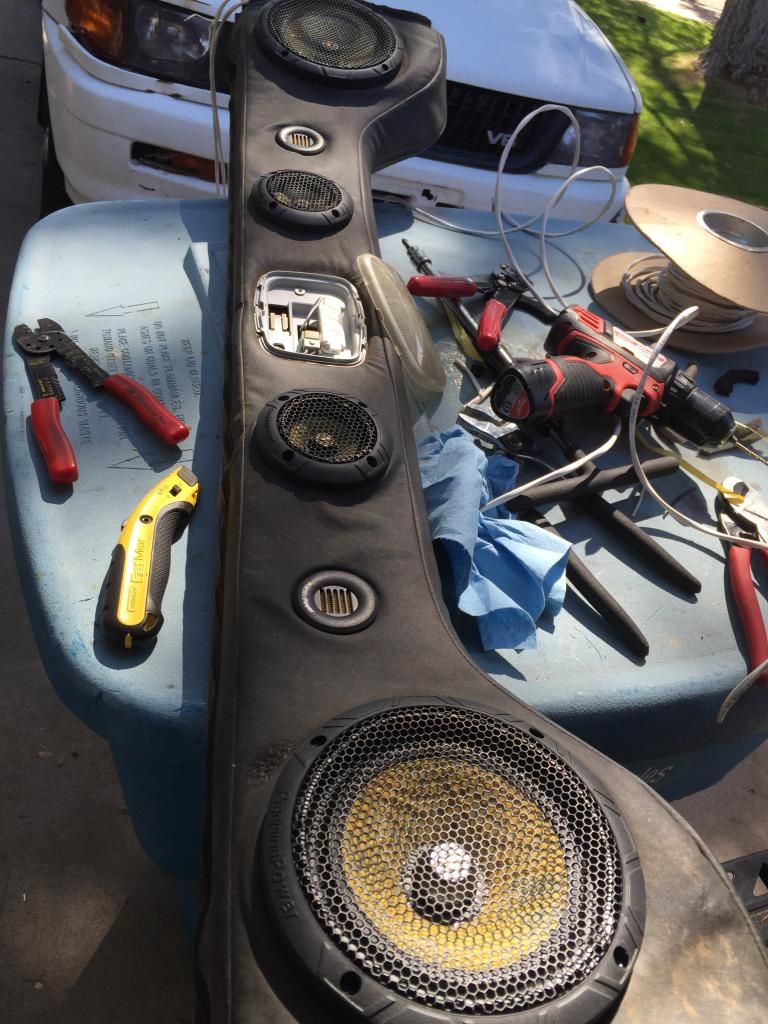 I run Knu Konceptz 1/0 gauge wire directly to amp, fused for 150amps. I also use their Krystal RCA's, 4 channel x 3m. I've been using their products for 10 years now.
All is controlled by a Kenwood KDC-BT952HD. It's a great headunit with tons of features and DSP processing. Ultimately i wanted a Pioneer DEH-80PRS, but i got this for $80..couldn't pass it up. It's got time/distance processing and a great crossover with super sharp db slope.
Very near future upgrade is a 10" shallow mount sub. It's dependent on finishing my rear storage project for mounting, so i'm holding off for a few weeks, BUT..i've got it narrowed down to Kicker ComptRT, JL Audio TW1 or TW3 series. For the amp, it's either PPI P600.2 or 1000.1. I just have to decide on wiring, ohms, power that i want to go with. Also, i'm probably going to be getting a Durango 136amp alternator with proper wiring upgrades soon.