Discussion Starter
·
#1
·
Thought I would post this. Recently one of my reverse lights went out so I decided to go ahead and replace all four bulbs (two reverse lights, two brake lights) with LED. Final price off eBay was $11, which is pretty cheap.
I would post the link but links tend to go bad after a while. You should have no problem finding it by search something along the lines of 'TJ led brake reverse kit'.
Here the before (this is with the headlights on and the reverse lights on. It's even brighter with the brakes engaged):
After: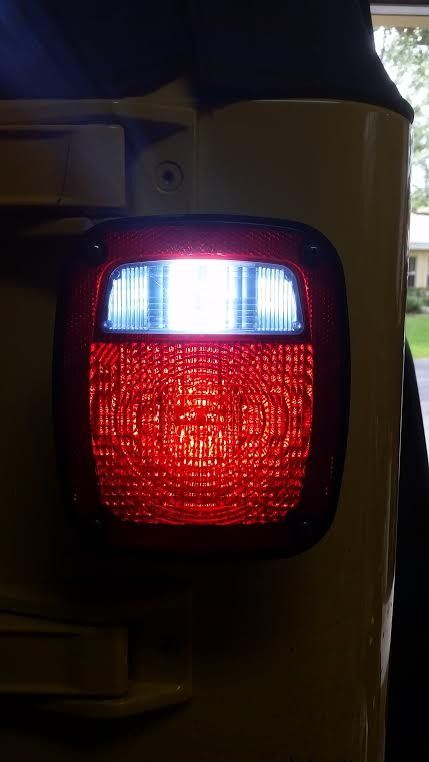 The brake lights are certainly better. They're definitely brighter and therefore safer. Absolutely a must do for your Jeep, especially considering the price.
However, I have mixed feelings about the reverse lights. Yes, they certainly look a bit better being a cooler blue light rather than a warm yellow light. I'm just not sure they really suit the Jeep (my Jeep at least). The modern LED's don't really blend in well with my Jeep and look somewhat out of place.
That said, I'm gonna keep it how it is. The LED brake lights are a great improvement, and the LED reverse lights are good also. For $11 you can't go wrong. Installation also could not have been easier. 3 minutes at most. You can spend $90 on brand new LED brake light assemblies, or you can spend $10 on just the bulbs and have almost identical results. Something worth considering...
I'll try to get some before and after night shots later today.