Discussion Starter
·
#1
·
So I finally got my light bar installed with the typical windshield brackets. I had a couple issues that I hope maybe some of the people who have done it before can answer.
1: How does everyone hide the wires so well? I've seen a few pics where the wire isn't even visible. Here is the way I routed mine and it's pretty ugly I think. I'd like to get the wire routed a little cleaner.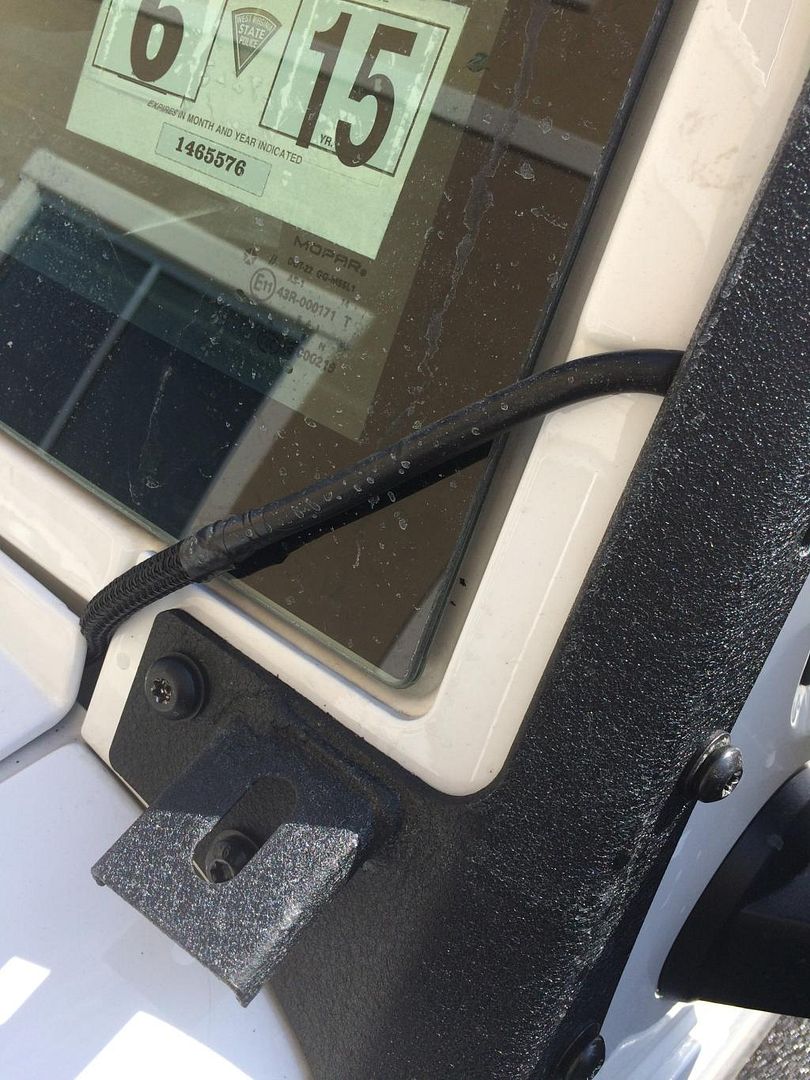 2: I accidentally popped two threads out of the sheet metal where the hinge covers bolt. I was trying to torque them down enough to squeeze the wire. Has this happened to anyone else? Does anyone know the type of nursert I would need to fix it?
3: has anyone bolted a set of these mounts with the hinge covers removed?
4: my light bar keeps rotating down. The way it's installed is just with a single bolt on each side. My bracket seems to have two sets of holes, one is a cradle and the other is a hole. I have it bolted through the hole, but the whole bar eventually rotates downward after a little while no matter how tight I torque the bolts. Here's a pic. Am I missing something?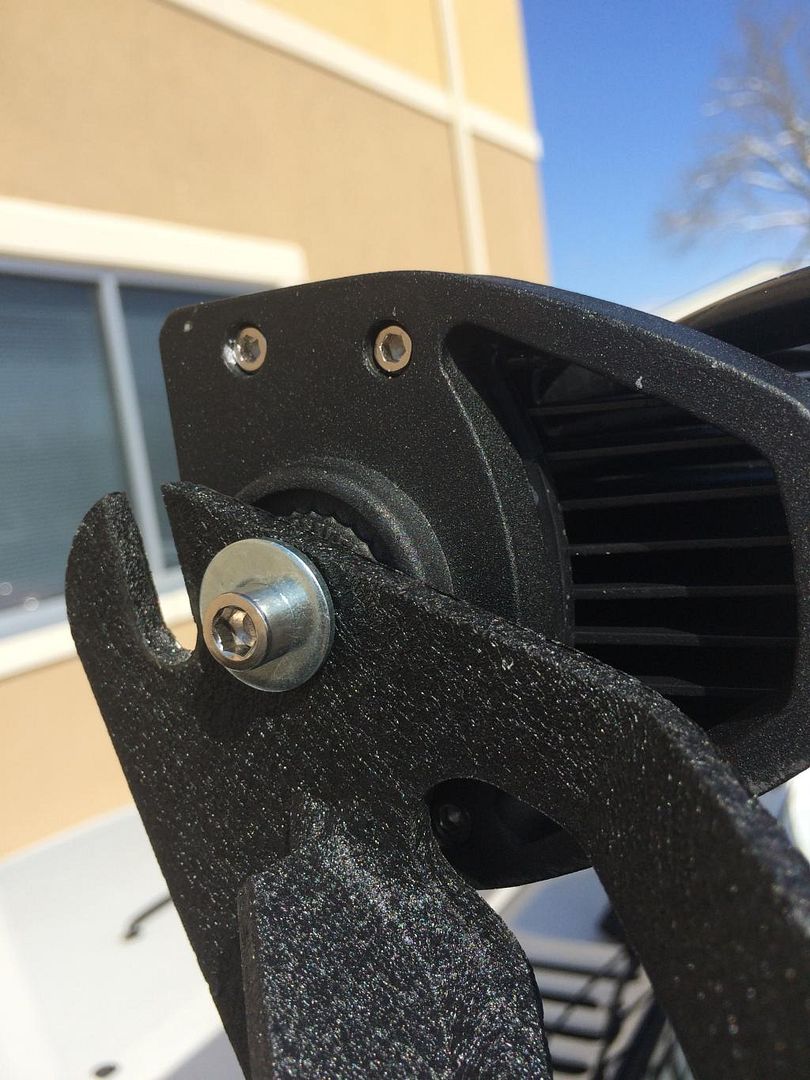 Here's a pic of the whole thing installed. I still have to wire up my switches. The exposed wire running outside of the windshield drives me crazy...