Discussion Starter
·
#1
·
Hey everybody. I have been mostly lurking for a few months. I have enjoyed learning from everyone and I appreciate your patience with us newbies. Great board.
About one year ago I purchased a 2007 Rubicon. It only had 19,000 miles and had never been taken off pavement. Unfortunately, it has a mall queen look: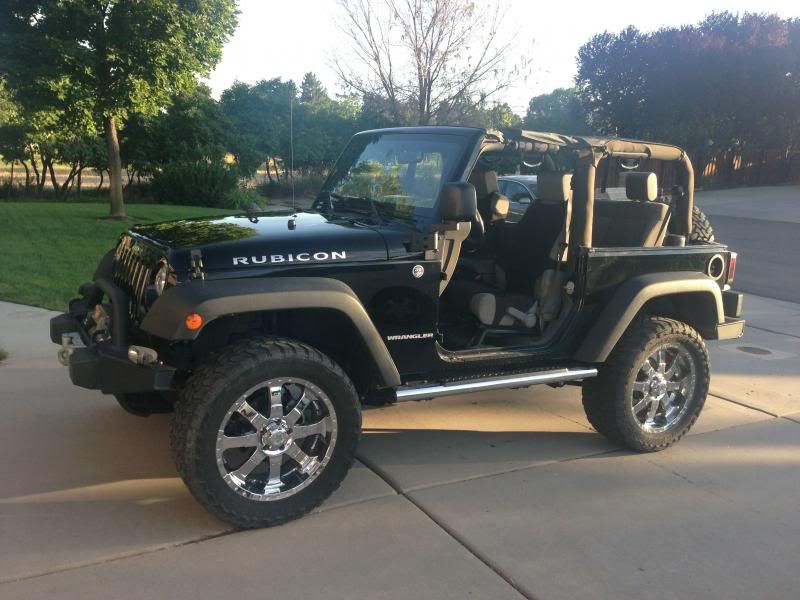 I am finally getting around to swapping out the tires, wheels, etc. This is the current plan:
3-in lift
35-in Nitto Trail Grappler tires
17-in Pro Comp 7069 wheels
Will ditch the chrome side step, but haven't decided yet whether I will replace it. Sounds like I will also need to upgrade the spare tire support. Still mulling over a few options, but will likely pull the trigger in a week or two. I will post a few pics as I go along to document the transition. I don't know if it will be as impressive as many of the fine Jeeps you all own, but at least I won't need to wear a paper bag over my head the next time I go to Moab for the Jeep Safari.
Advice/comments/insults welcomed.