Discussion Starter
·
#1
·
Or Maximus for short.
Summary:
KJ Combo lift- 2.5" Teraflex with Rancho 5000x and Control Arm Correction Brackets
Bestop Trektop PRO
33" Duratracs (mark my words she'll upgrade them to 35s :lmao
13" Antenna X
Trek Armor
Wheel spacers for Backspace
We visited my buddy at the dealer on 11/18/2015 to test drive a Renegade, wow did they feel cheap. There was a '16 Firecracker Red Willys on the showroom floor that caught the wife's eye so we left in it. AC and Auto are the only options.
Our intention is to make a DD that's a little more friendly than our '14 Rubicon
Brutus
.
Day 1: The first evening after we brought Maximus home the wife couldn't sleep, thoughts of lifts and tires were swirling thru her head. So I grabbed the laptop and we surfed. We decided the KJ combo (Teraflex/Rancho) and 33" Duratracs were the way to go. Next day we ordered the lift and a shorty antenna.
Day 2: The following day she decided the shiny black grill and inserts were too "foo foo" (<her words) so I handed her a wrench and she went to work on them.
Day 3: Grill bedlinered.
Day 4: chip in the windshield, spread to full blown crack the same day.... ughhhh....
Soft top really doesn't fit her needs so we ordered the Bestop PRO top with the rear window that flips up. It's a nice top with glass instead of plastic.
Maximus Decimus Meridius
Maximus will get a bumper transplant from Brutus, starting with the rear Smitty XRC (Brutus will get the EVO rear facia.)
Parts started arriving yesterday and I have next week off to get the installs done. Wanted to start this thread to chronicle the progress.
So here's some pics:
Showroom floor: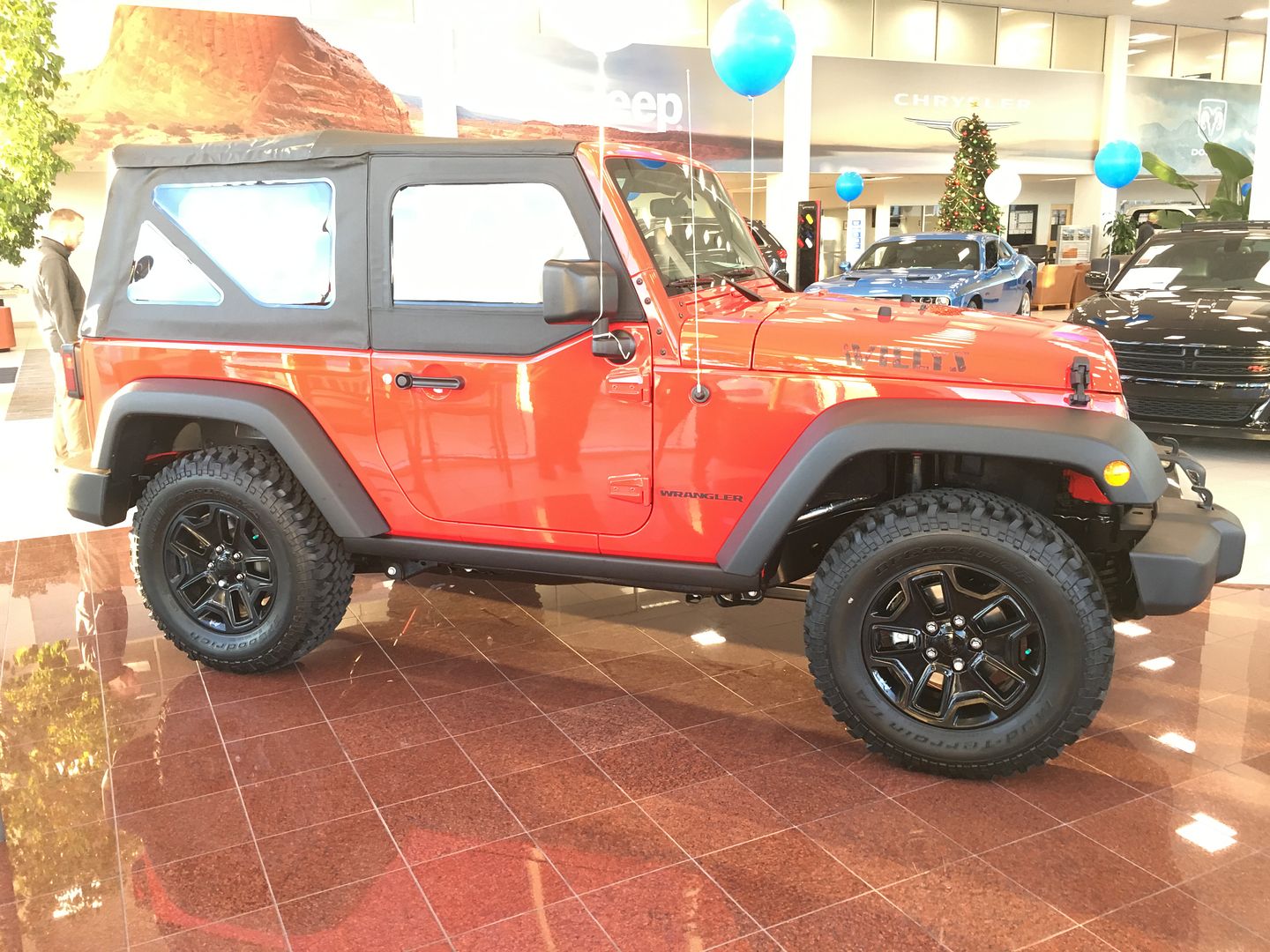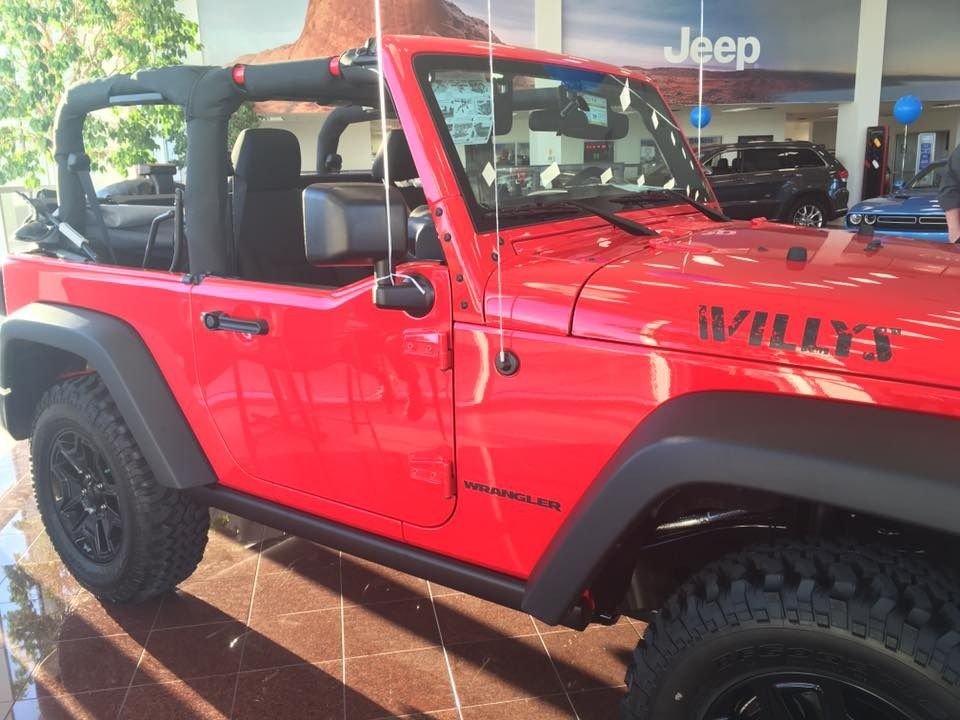 Day 2, bumper primered, black inserts removed: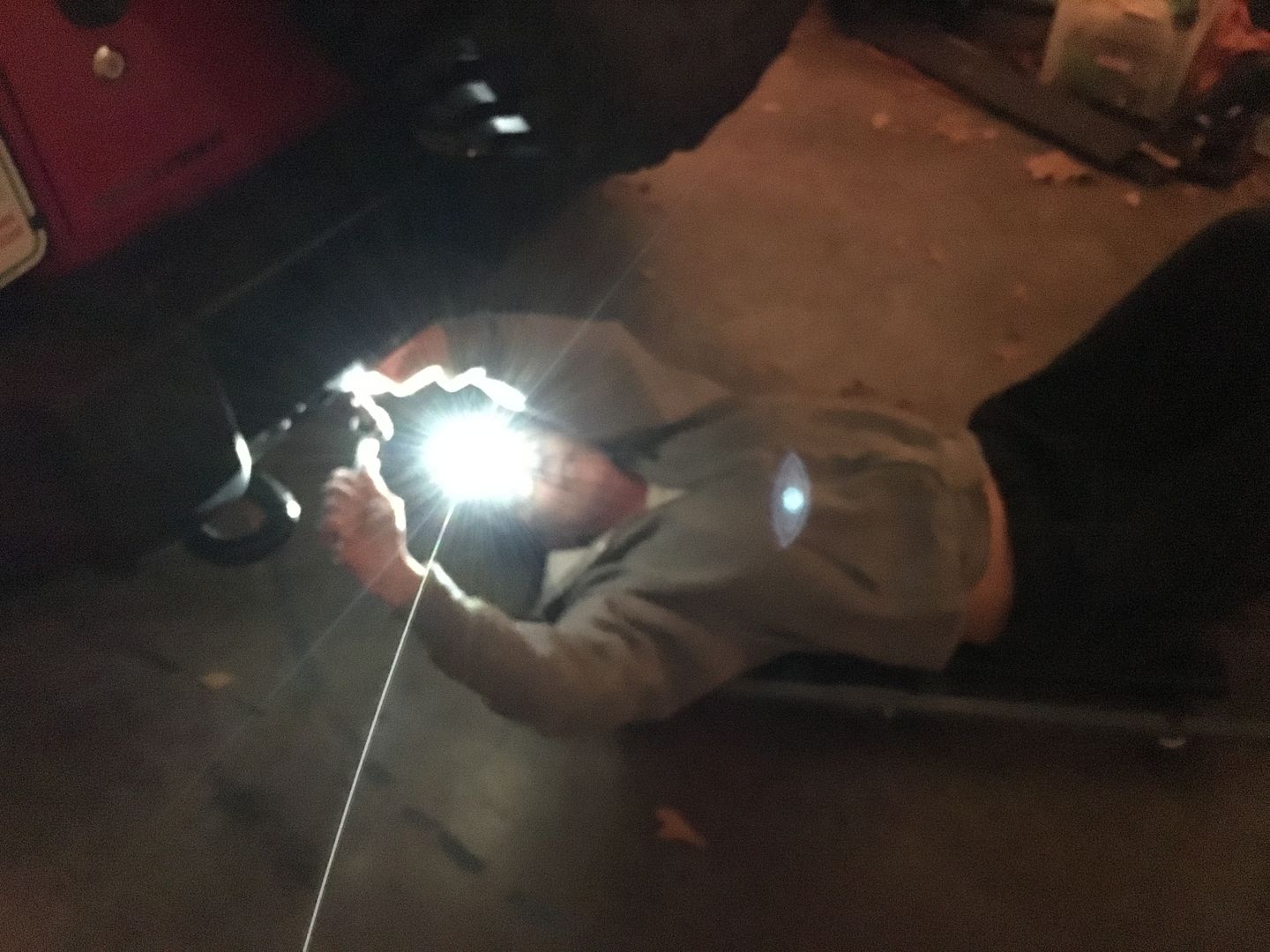 Day 3: bed lined grill: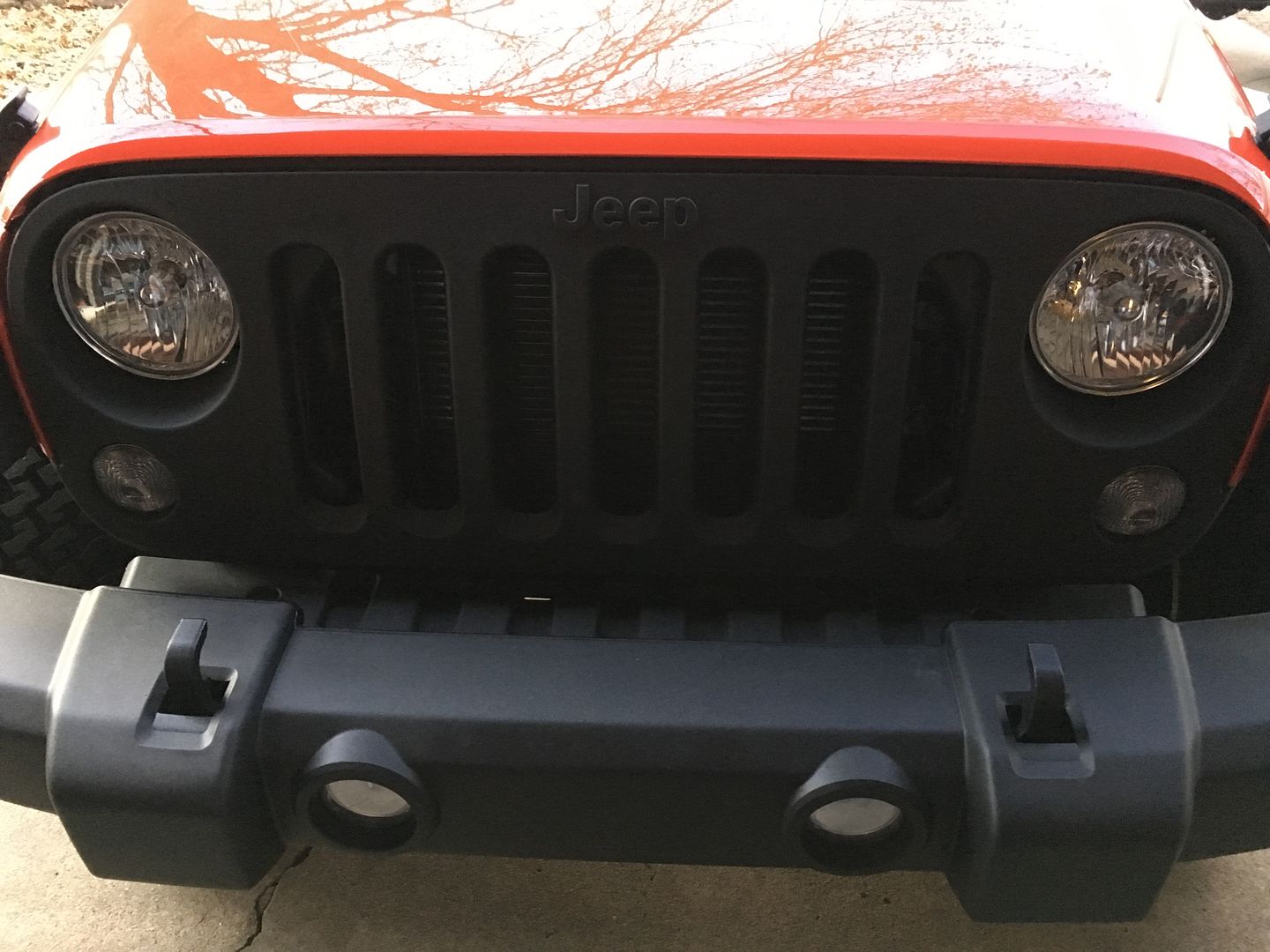 First day on the road: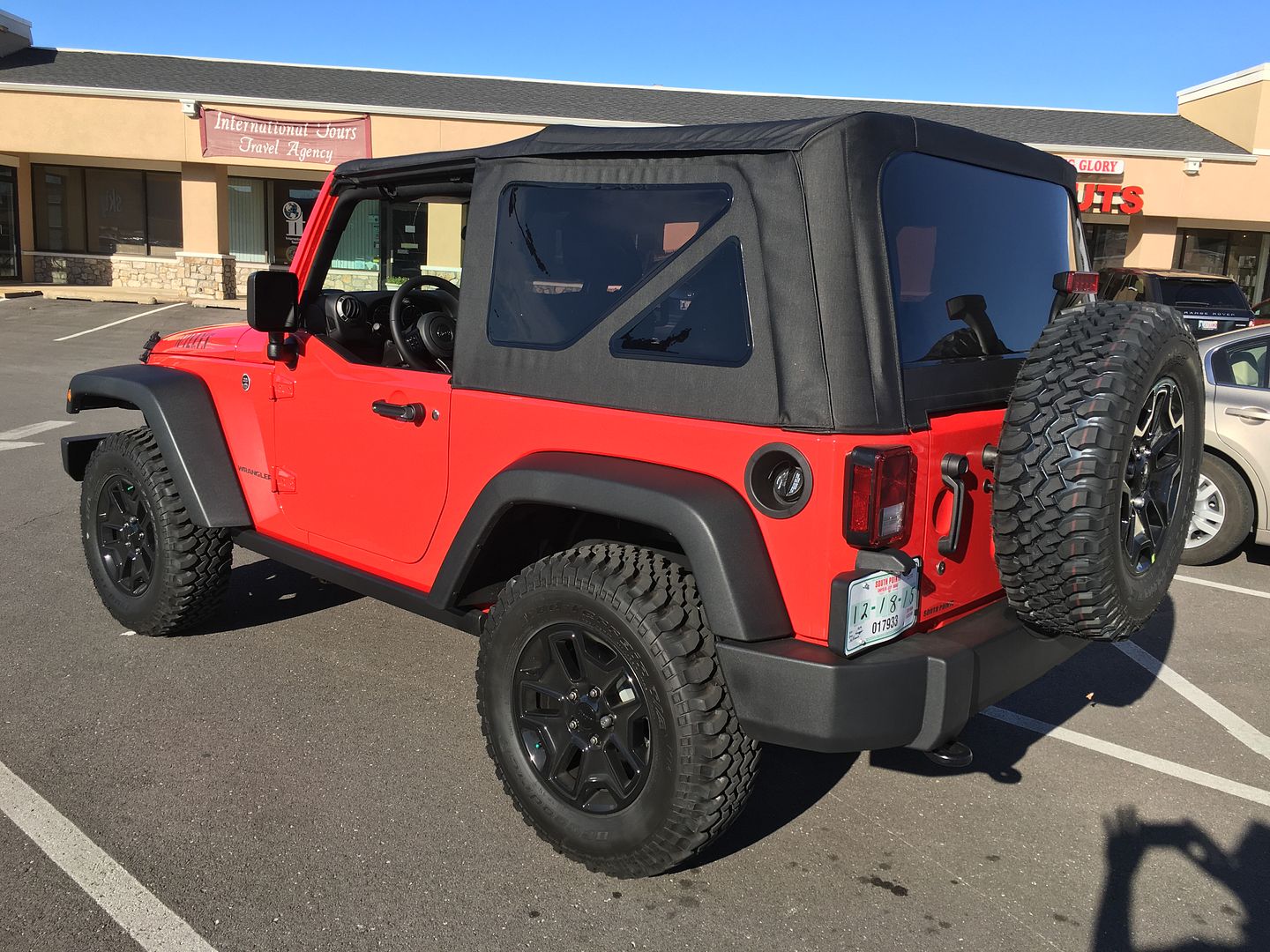 Top is slated to arrive on Wednesday as is the lift. Shocks are here. Should be a productive week. :thumb: