Discussion Starter
•
#1
•
Was up in Moab last week and only had one trail day, but was able to run Fins, Hell's Revenge and Top of the World with the new 4dr.
Ran Fins previously with the 2dr manual and thought it was pretty tough. The Unlimited and I didn't even flinch. The auto box really makes things simple for the driver.
Hell's was way more invigorating, especially the exit outside the park! That descent is arguably more difficult than the main trail.
Top of the World was awesome! I decided we had to do it because of the iconic photo-op at the top. Was worried about several of the trail guides saying lockers and big tires required. LOL We did it solo, with 1.25" lift, not disco'd and 33s running street pressure. The guy that passed us coming down with a lifted JL Rubicon on 37s pretty much wasted his money. haha
Only casualties were a bashed gas tank skid, missing mud flap, and smashed trailer connector. Frankly, the tank skid was probably all my fault and not the trail's. I was getting fatigued and stopped paying attention a couple times. May have even bashed in on Hell's for all I know. The view at the top was amazing but probably because you have to work so hard for it. Wish I could have got more pics but it looked like rain and I really didn't want to slide down the mountain.
Pulling up to the edge is unnerving. Tip of the hat to those that can get closer than I did.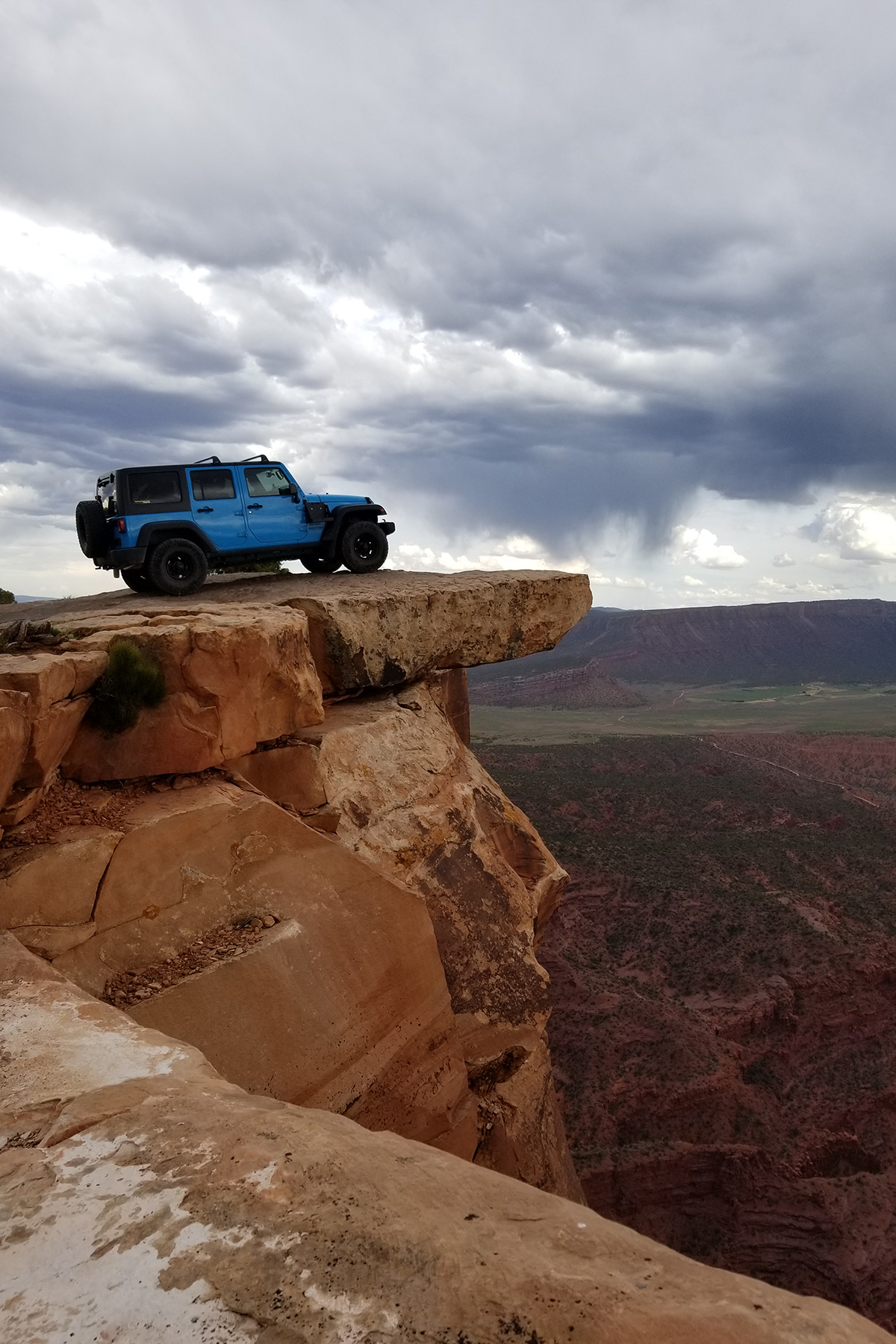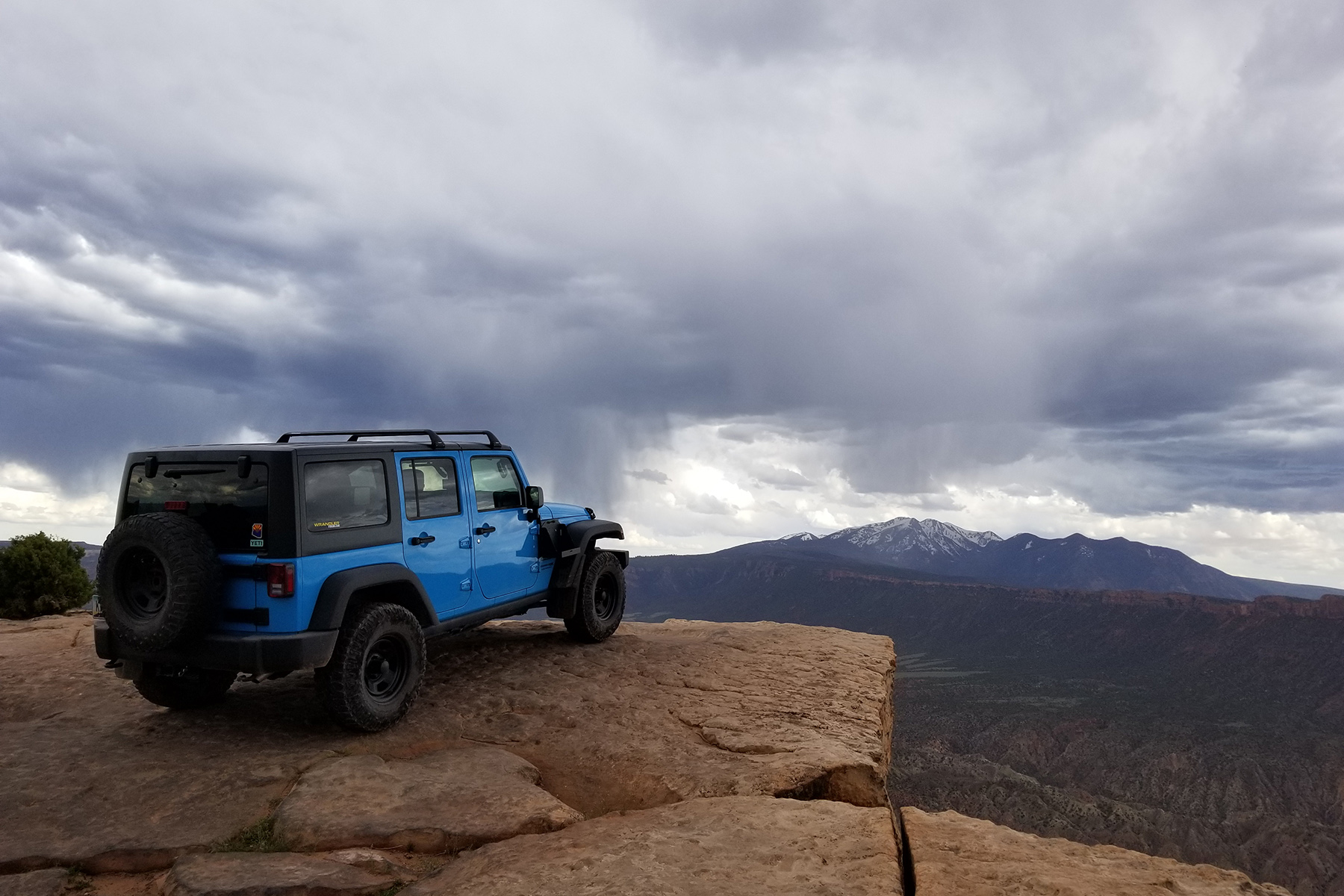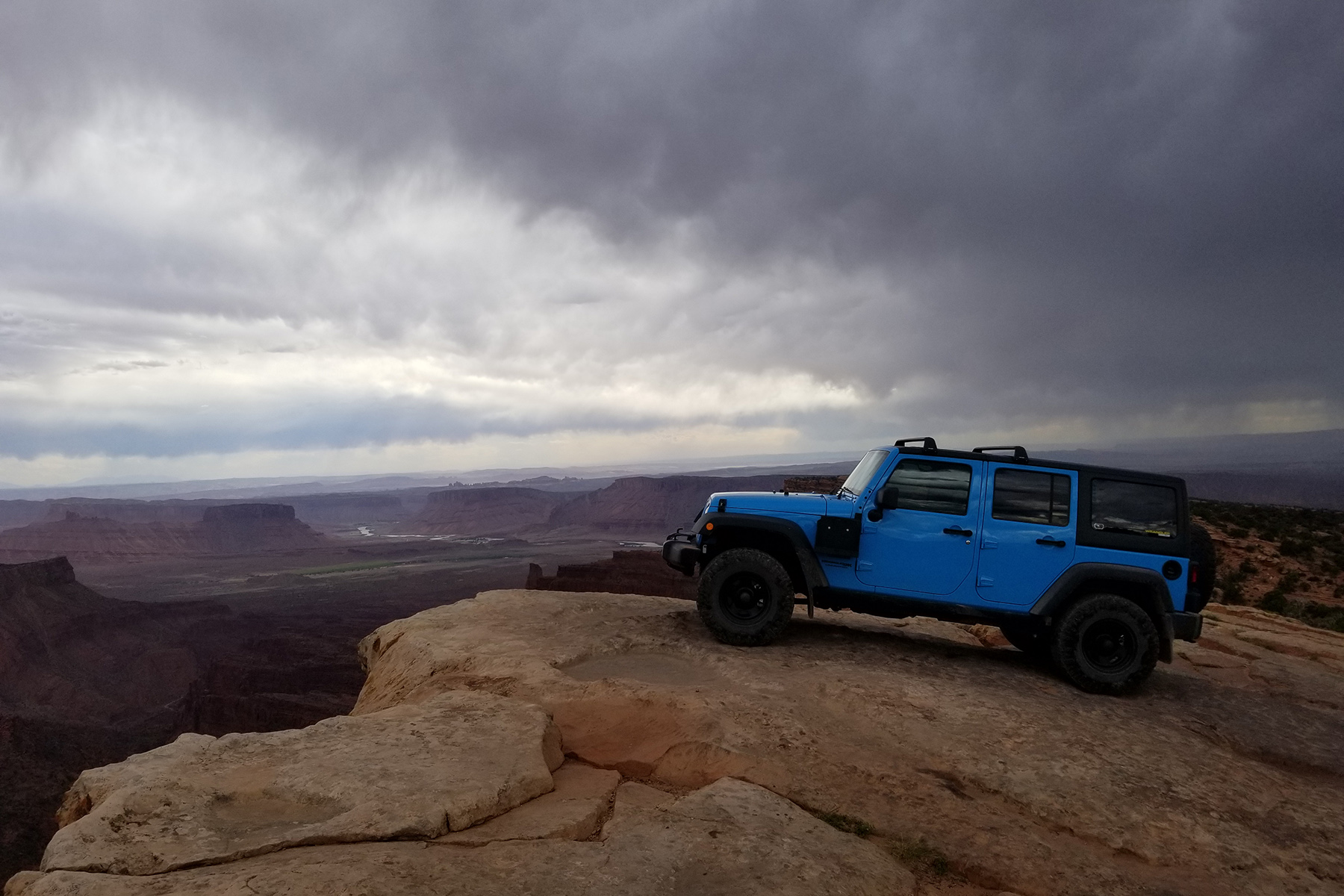 And some pics from Thelma & Louise Point. Shafer Trail was a really nice drive. Hope to do the whole White Rim Trail next time.