Discussion Starter
·
#1
·
I'm looking at doing a 1"/1.25" BL with 1" MML, and I'm a bit confused. There seem to be these spacers that have been called Budget Motor Mount Lifts that use your stock mounts, require grinding down the stud, and are $72 + shipping, like these:
JKS TJ / YJ 1" Budget Motor Mount Lift - JKS8100
However, there are 1" MML mounts that are purpose built, with new bushings and look a lot stronger from Brown Dog for $84.95
C2883-1 Jeep 4.0L TJ or LJ 1" Motor Mount Lifts, Long-Life Polyurethane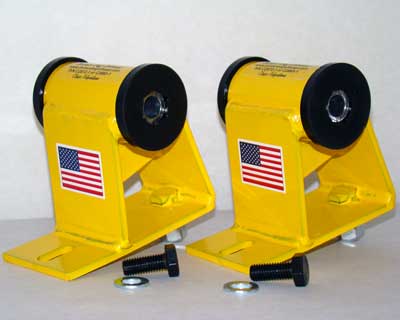 And a similar pair from JKS for $105.99
JKS 1" Motor Mounts (Pair) JKS-CE9200
So... am I missing something here? What so 'budget' about $13 less dollars, contrasted with brand new poly/rubber bushings and bolts? Is there any reason not to get the Brown Dog ones, or something that makes the spacers preferable in some way?