Hello everyone! I've been poking around here since I bought my CJ. Just now getting around to making a thread though...
I picked up my Jeep about six months ago and it's in the midst of a complete "restomod" restoration.
After getting everything sandblasted (the ******** that I paid to do it for me gave me a headache when they decided that it would be a good idea to leave all of the bondo on it and tell me that I would just have to put it back in), I cleaned the frame and boxed it and applied rust inhibitor on the inside and out. I also mocked up the new bike chain style clutch linkage and changed the worm drive steering box to a modern Chevrolet box along with a modern Chevrolet tilt column.
The condition of the body is okay. There are plenty of dents and crappy welds to correct but the good news is that the rust is very minimal. The majority of the bondo is along the bottom of the rocker panels. My guess is that after years of driving through the woods, trees and rocks have dented them in and whoever "restored" this thing years ago decided it would be easier to just smear bondo over it and sand it straight....That's not good enough for me.
I'm going to keep the D44 in the rear and throw a locker in it after it's taken apart to replace the bearings and seals...The D27A in the front was a piece of junk, so it has been replaced with a Dana 30 from a newer CJ5...Gotta have disc brakes. I was thinking about using 33" tires, but after seeing the frame with the body, springs, and axles all put together on jack stands, I may go for 35's. Just have to do some more measuring to see if I'll have any issues.
As for the engine, my friend who operates an engine shop will be refreshing the 225 Buick Dauntless v6. I want to retain the factory engine, but definitely want to get more than the factory rated 150hp.I want to boring it out .030, install a aluminum 4bbl intake with a Holley, a small cam to move the torque and maybe adding aluminum heads to get over the 200hp mark.
This is the only picture I have of the Jeep before I tore it down. I snapped it when my dad and I went to go pick it up.
The suspension is only mocked up, but the pics show the 2" lift springs, and the 1 1/2' lift shackles...I added a 1" body lift just for hits and giggles...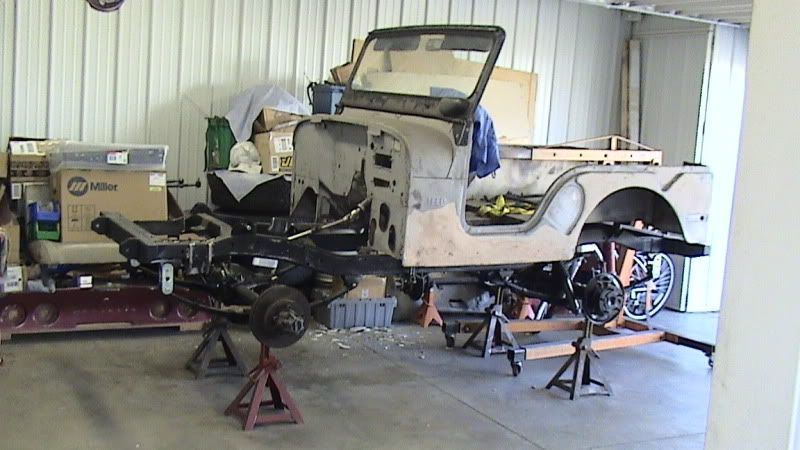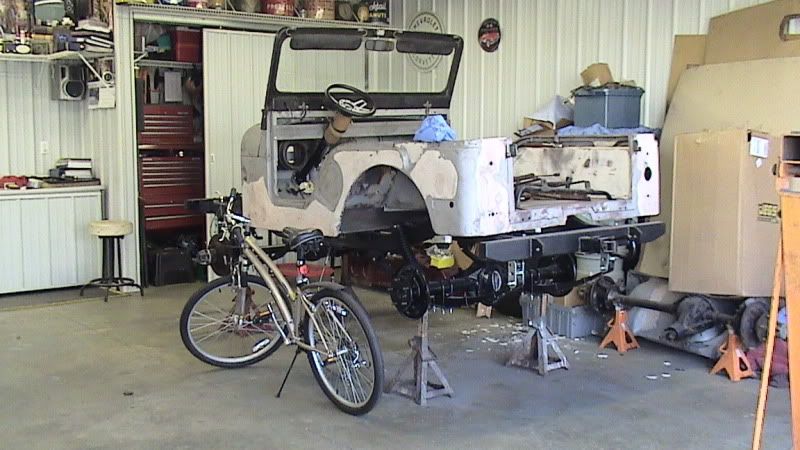 Boxed rails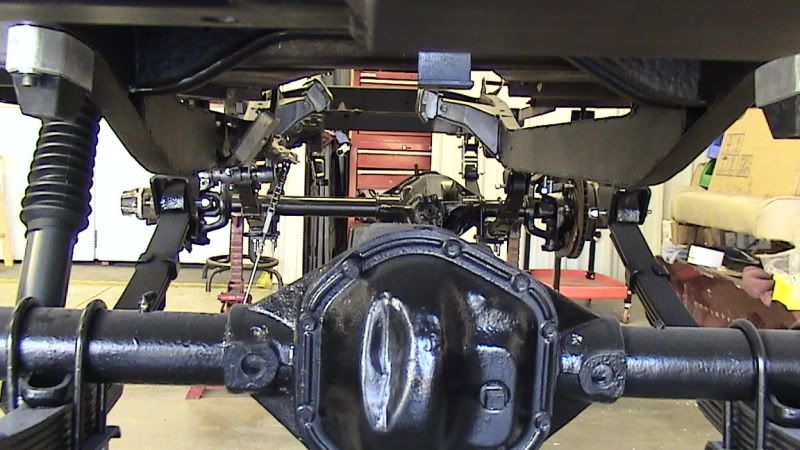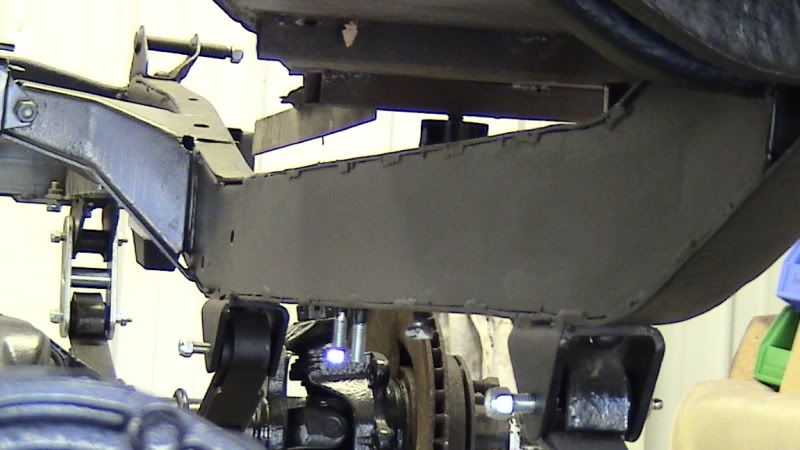 The Chevrolet steering conversion...It still needs to be welded in solid...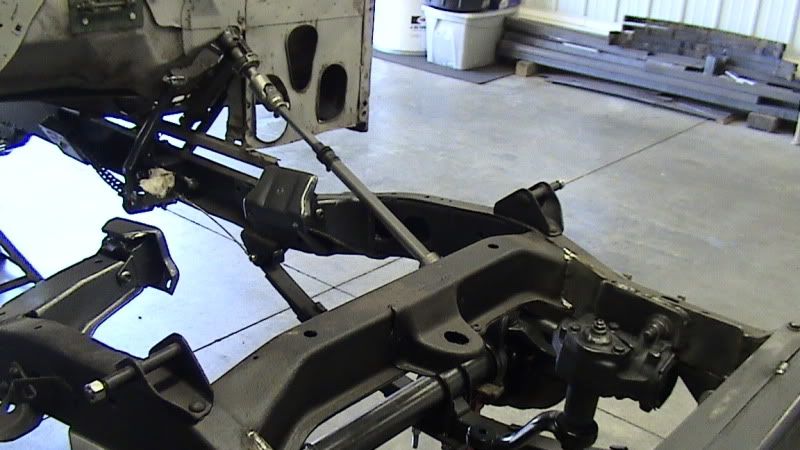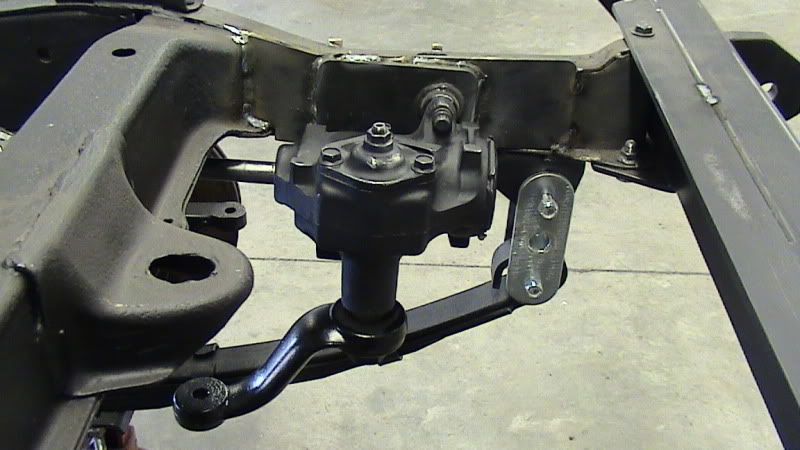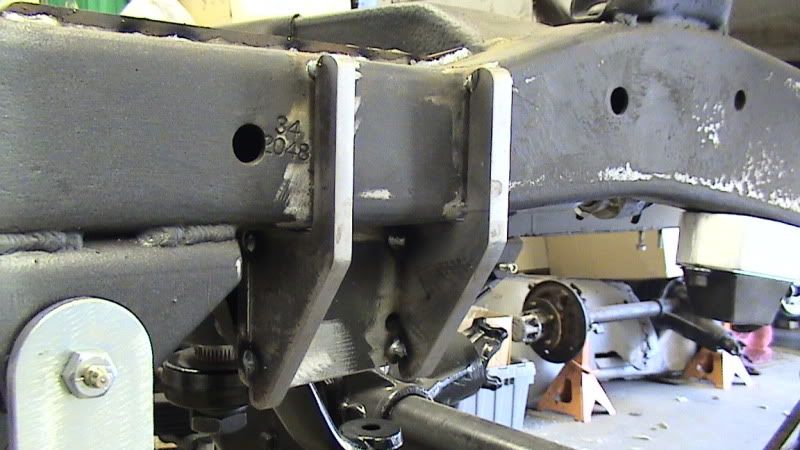 The tilt column mounted.