Discussion Starter
·
#1
·
Just took a look at my 50" Rigid Radiance LED bar that arrived on Saturday and noticed a bunch of dents, chips and scratches in the aluminum cooling fins. Why in the world would Rigid ship these expensive LED bars out with a pair of heavy mounting post loosely banging around inside the same box? When I picked up the box from FedEx I heard something sliding around inside the box but I didn't take a look at the LED bar until today. I have 5 or so dents running up and down the fins on the LED bar.
Has anybody else received a Rigid LED bar with loosely packaged mounting brackets floating around inside the same box as the LED bar? I am waiting to hear back from Rick at Quadratec, I'm sure they will make this right.
BTW, my 20" LED Rigid Radiance bar didn't have any noticeable damage, but I will take another good look in the day light tomorrow.
Pics of damage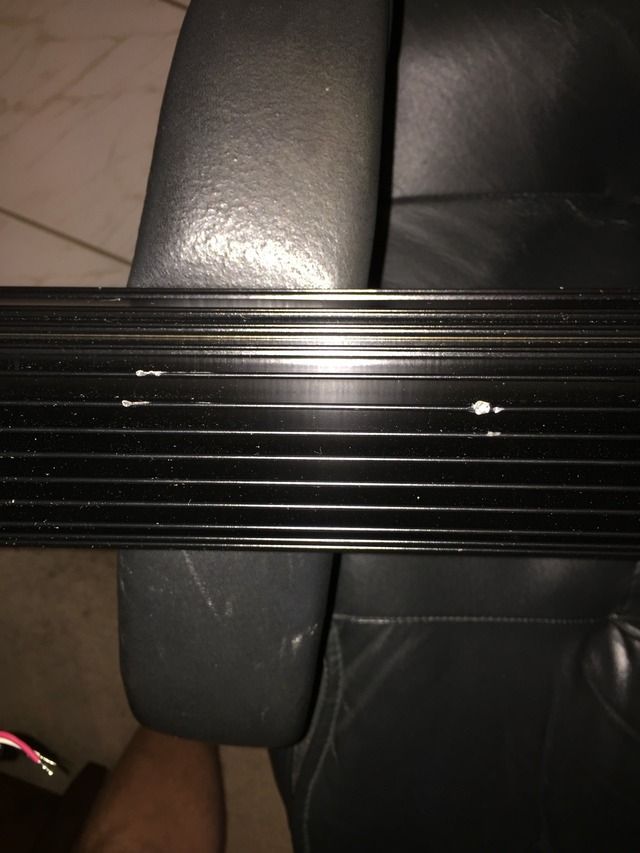 Mounting brackets floating around inside box