Discussion Starter
•
#1
•
Hey all
I am starting this thread for my new JK Willys and will update any changes made as often as I can. Trips, Mods, etc... As for the name... Fly Swatter when on the highway (I can assume you guys know why), and Bunny Thumper is who she becomes when wild and off road :happyyes:
So I got myself a 2014 Willys July 2014 in Coppertone Pearl (a damn tough color to find), which after seeing the color... I had no other options. Only other Willys in that color was 600+ miles away. When it showed up :awesome:
After I drove it home (the 5 min ride to my house took over an hour) :worthy:
So just now got to the point in my budgeting plan to start doing some mods. Which is mostly because I realize its cheaper to buy a winch than calling a tow truck every month.
So first mod I just did the other day was a front bumper from CarID, which turns out to be pretty nice. Didn't look like factory second at all, but did need to widen the holes in my frame a little for the bumper to fit. No problem.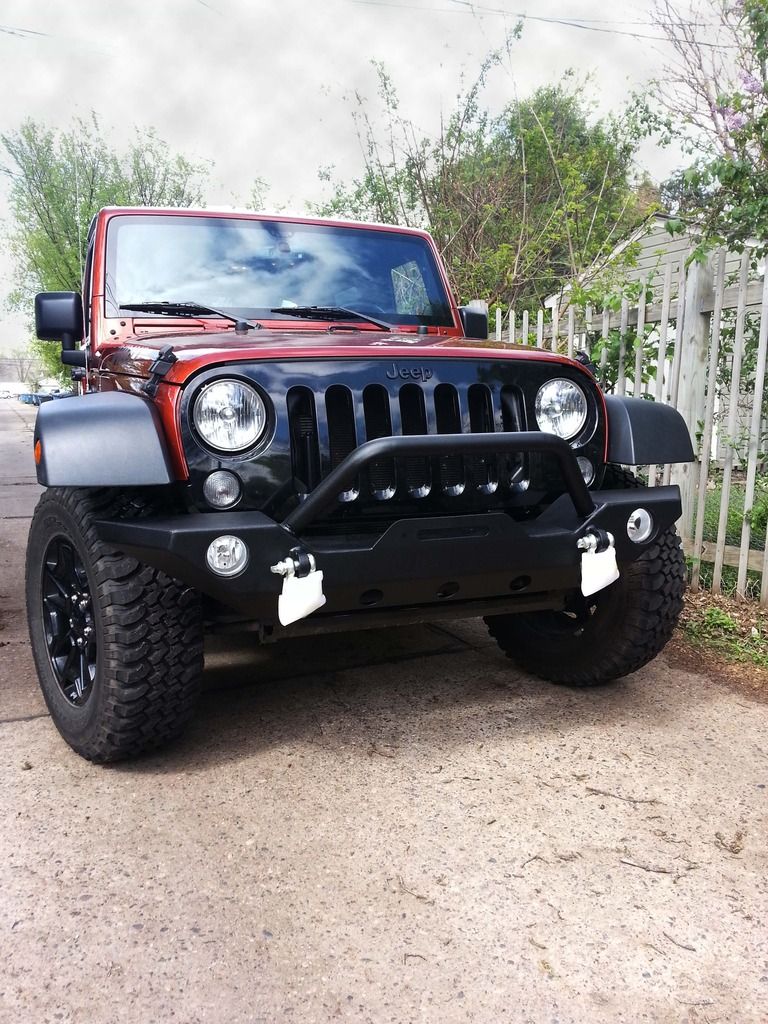 Next is a winch...