I have updated this post as of February 2022... For clarity, I consult (it's a hobby) for a Jeep shop in Scottsdale AZ and we are over 200 JL's built over the last couple of years. This information is just based on my experience and opinion combined with the work we've done at the shop. I think it's important to note that my opinion shared here does not always align with the shop's. For example, on track bars... The shop prefers to promote the Yeti and I like the new Teraflex.
At the bottom of the page is my original post for reference. The shop builds 95% daily driver Jeeps, not hard core crawlers. The focus is on drivability and good looks. I still love the Fox Shocks on the JL.
Most of my links are Q-Tec for simplicity, but shop around, there are deals to be had.
First is my top recommendation. Followed by the economy choice. And then other comments...
----------------------
Updated again in March of 2022...
In the context of full disclosure, the shop has had a difficult time buying the Dynatrac and their profit margins are remarkably low (worse than Metalcloak) so the shop has moved away from the Dynatrac lift already. Still recommended, but we're not selling it.
Our inventory is now full of the Teraflex base 2.5 lift, part number 1354200 (4dr) and 1354202 (2dr). We are still using the Fox 985-24-177 and 985-24-178 2"-3" lift shocks and the Mopar 68322798AA control arms for caster.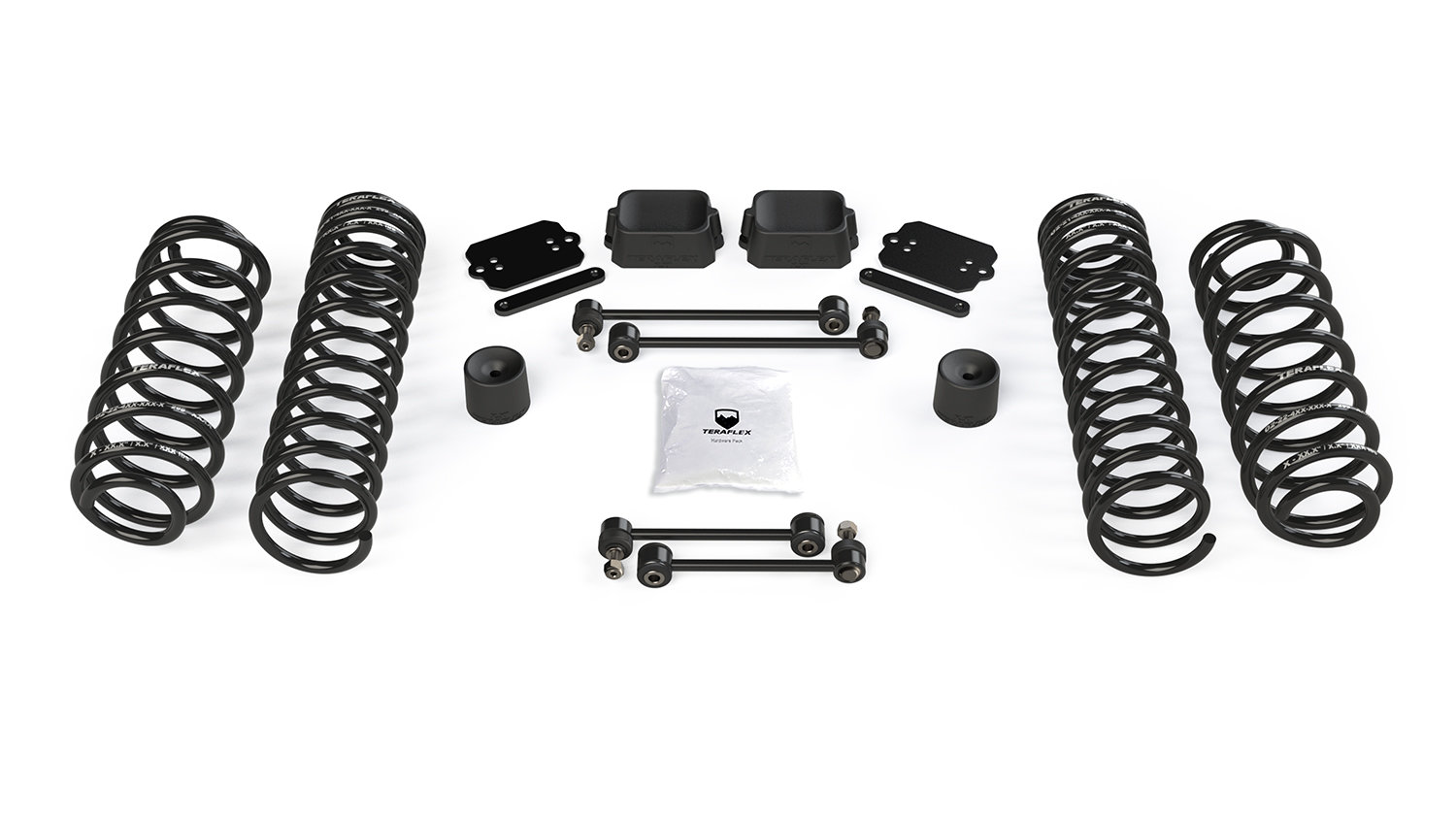 It's pretty obvious that adding extra ground clearance is one of the first things Jeepers consider when they plan on taking their Wrangler off-road. TeraFlex is one of the best in the business and they design quality components to do just that. The simple, traditional, no-frills 2.

www.quadratec.com
When driving your Jeep on the trails or bumpy roads, you need to make sure you have the proper shocks to maximize comfort. With the mono-tube Fox Racing Shox Front 2.0 Performance Series IFP Shock you will have a smoother drive in your Wrangler JL or Gladiator JT.

www.quadratec.com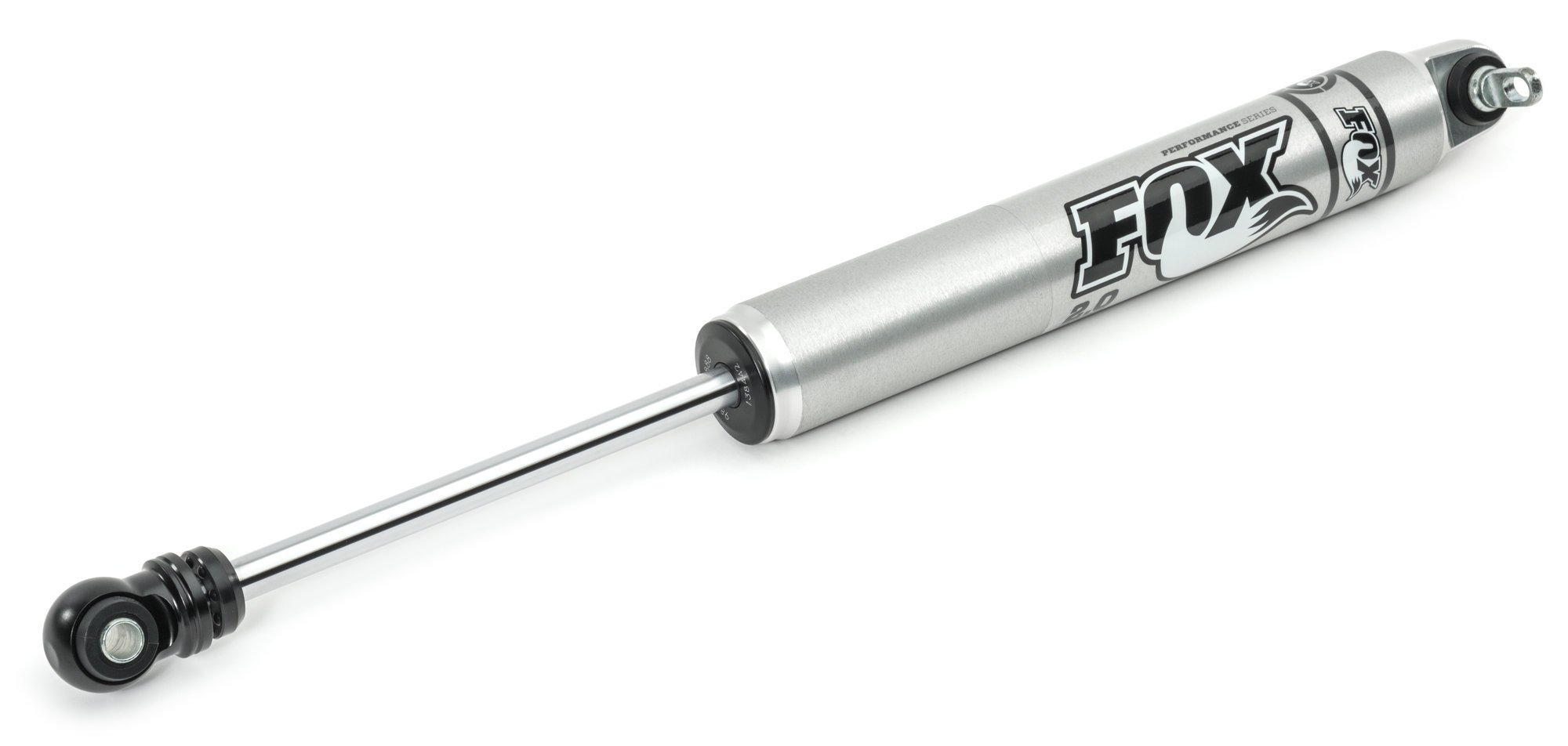 The Fox Racing Shox Rear 2.0 Performance Series IFP Shock have a mono-tube design that will give your Wrangler JL a smoother drive on the trails or bumpy roads.

www.quadratec.com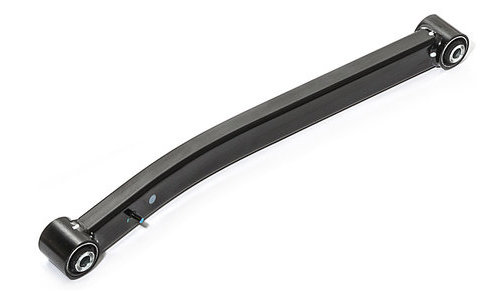 The Mopar Front Lower Control Arm for the JL Wrangler is a replacement for the extended, redesigned control arm that is included with the Mopar 2" Performance Suspension.

www.quadratec.com
This is an excellent combination. Extremely similar to the Dynatrac due to the way we combine the components. Back to back driving and none of us could tell which was which...
----------------------
Pro Comp (my original recommendation) in general is exiting the lift kit business as many of their suspension products for all brands are shown as discontinued... At the shop we were still able to buy them for a while but have gone to other kits now.
The solution... I have found a combo that I REALLY like. It's the Dynatrac 2" EnduroSport lift kit number JL20-1X5310-A with the addition of Mopar 68322798AA Front Lower Control Arms. These are the stock style control arms that come in the Mopar lift kits and run about $40 each. They add 1 to 1.5° degree of caster and are a perfect match for a 2" lift kit. The Dynatrac kit has tuned Fox shocks that work as intended and this combo feels great on the road and performs very well off-road for mild to medium trail duty. With a factory'ish spring rate and Fox tuned shocks, this is a winner.
35's on Sport and Sahara and 37's on Rubicon or Sport and Sahara with high line/flat fenders. This combo runs about $1600 and is very very good. You could also sub the control arms for geometry brackets if that was your preference, but in this case, that's more expensive. Enjoy!! They list this kit only for the 3.6, but we have installed it on the 2.0 as well. For the Diesel, choose the Mopar kit specifically for the diesel.
Dynatrac JL20-1X5310-A EnduroSport 2" Lift with Fox Shocks for 18-22 Jeep Wrangler JL Unlimited
The Dynatrac EnduroSport 2" Lift with Fox Shocks fits both the 2 door and 4 door Jeep Wrangler JL. Offering a premium ride quality with the Fox 2.0 IFP Performance Shocks valved specifically for the EnduroSport coil rates.

www.quadratec.com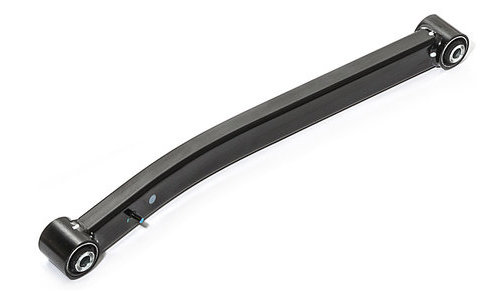 Mopar 68322798AA Front Lower Control Arm for 18-22 Jeep Wrangler JL with 2" Mopar Lift
The Mopar Front Lower Control Arm for the JL Wrangler is a replacement for the extended, redesigned control arm that is included with the Mopar 2" Performance Suspension.

www.quadratec.com
If you wanted Geo Brackets instead of the control arms above, nobody does it better than Rancho.

Improper suspension geometry causes poor operation and premature wear on your Jeep's driveline. The Rancho Geometry Correction Brackets are the perfect compliment to any 2" to 4.5" lift. Rancho designed these brackets to radically improve on road handling and off-road performance.

www.quadratec.com
All in on this combo would be to add the track bars below, but they aren't critical, it works just fine without them.
----------------------
Next up is the value proposition:
There is only 1 economy kit that I recommend. It's quite good actually, it's the Skyjacker JL25BPBLT. While I prefer the Fox shocks, make no mistake the Skyjacker Black Max shock works very well on these JL's.
It's $600+ on SJ's website, but I've seen it for mid $450's if you shop around... Around $500 all in if you buy it and the control arms right.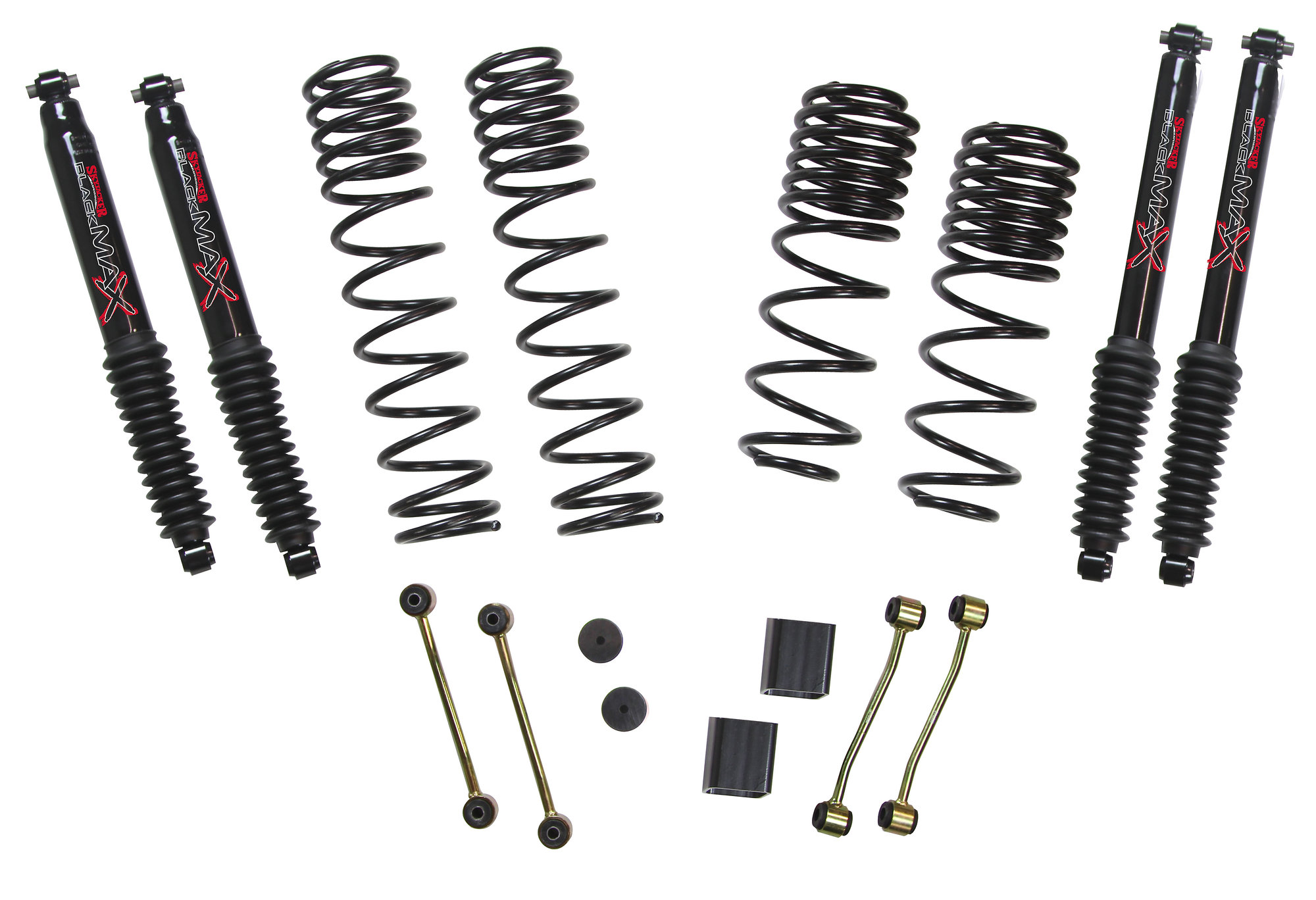 The 2-2.5in Suspension System for the Wrangler JL 4 Door offers the best of both worlds from street driving to off road driving.

www.quadratec.com
Add the Mopar control arms, same as we do for the Dynatrac for caster correction.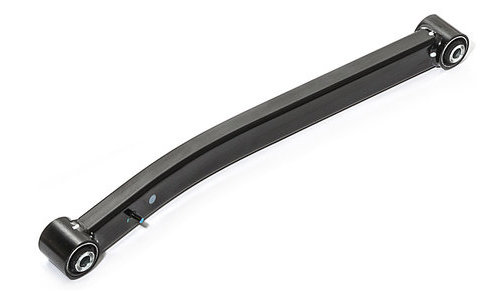 The Mopar Front Lower Control Arm for the JL Wrangler is a replacement for the extended, redesigned control arm that is included with the Mopar 2" Performance Suspension.

www.quadratec.com
----------------------
Another really good build for DD use is the Mopar kit. We used these a lot early on and I still say if someone wants the Mopar kit, go for it. Just be sure to pick up the Rancho or RK spring isolator pads to correct the spring bow that the Mopar kit still has. I think they are on their 4th generation of pads, but for $40 the Rancho pads are simply better. These ride well and are generally considered a plus for the extended warranty crowd.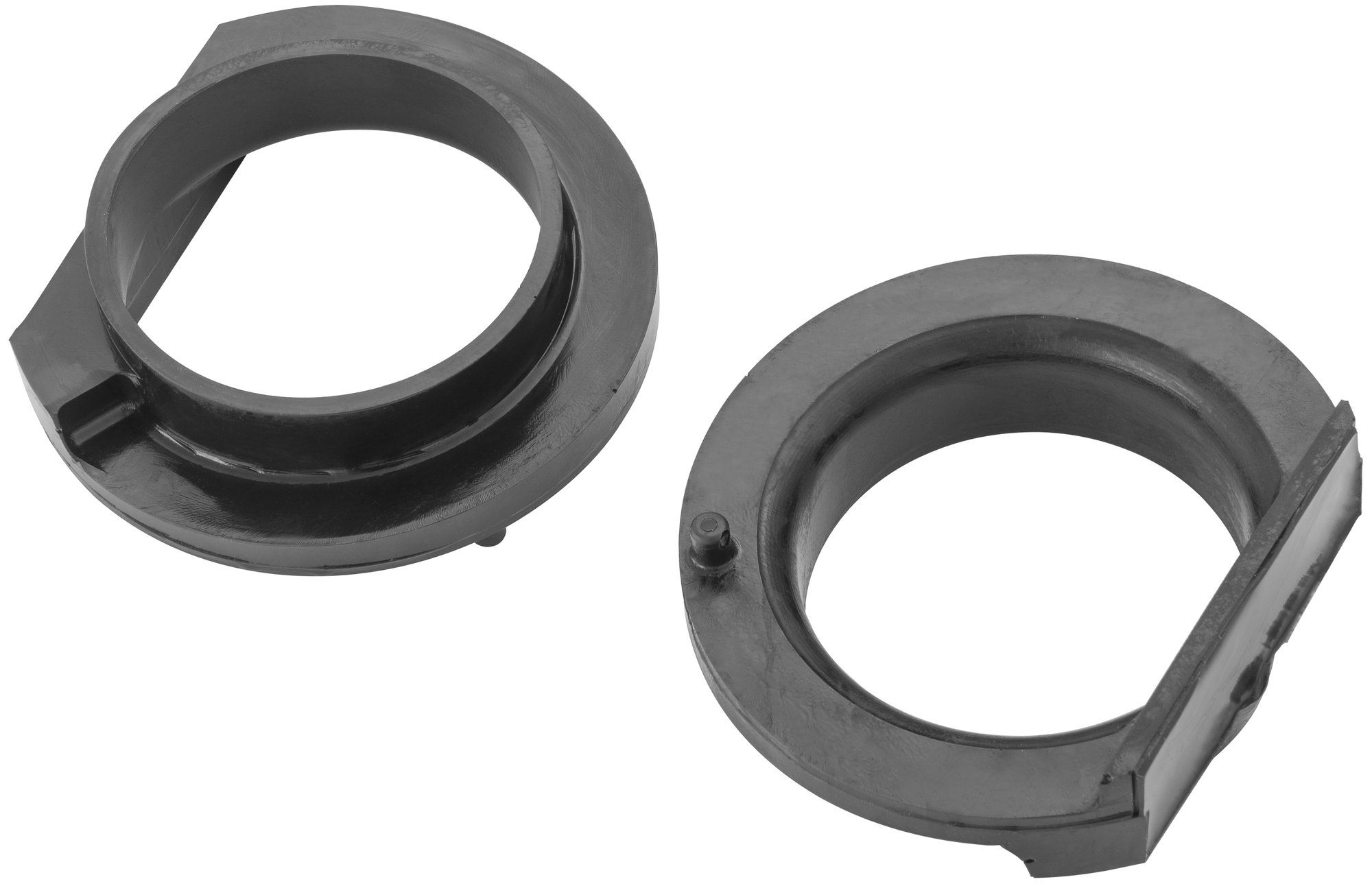 When lifting a Jeep, additional steps are required to restore suspension and driveline geometry. Correct the spring bow in your Wrangler JL with the Rancho Front Coil Spring Isolators. These wedge-shaped isolators easily install under the front coil springs.

www.quadratec.com
----------------------
If you want more info on the bigger builds with 38" tires and larger, just PM me as each situation is a little different and with the RK kits, you have to add shocks and bump stops to get all of the components.
----------------------
Some add on info... If you need to level out from added weight, like a heavy bumper and winch, for $24 the Teraflex spacers are great. You can use just 1 set for 1/2" or stack them if you need up to 1".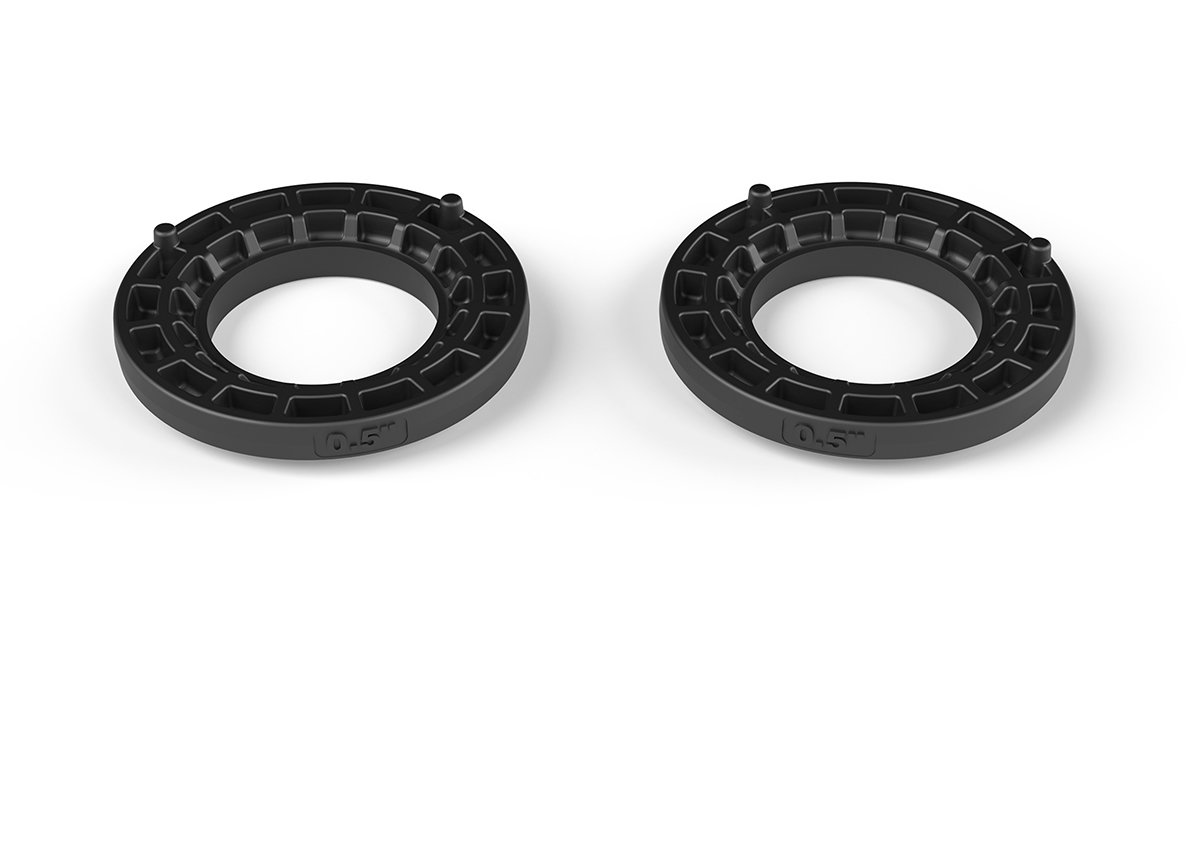 The TeraFlex 0.5" Front Spacer Load Leveling Kit for the Jeep Wrangler JL will increase the level of your coil spring height to help counterbalance the weight attributed to heavier aftermarket gear such as bumpers, a winch, a larger spare tire, or added weekend baggage and accessories.

www.quadratec.com
For track bars, the new Teraflex IR front track bar and HD rear track bars are not the cheapest, but they are my favorite. Factory quality joint and easy adjustability and they look and perform great.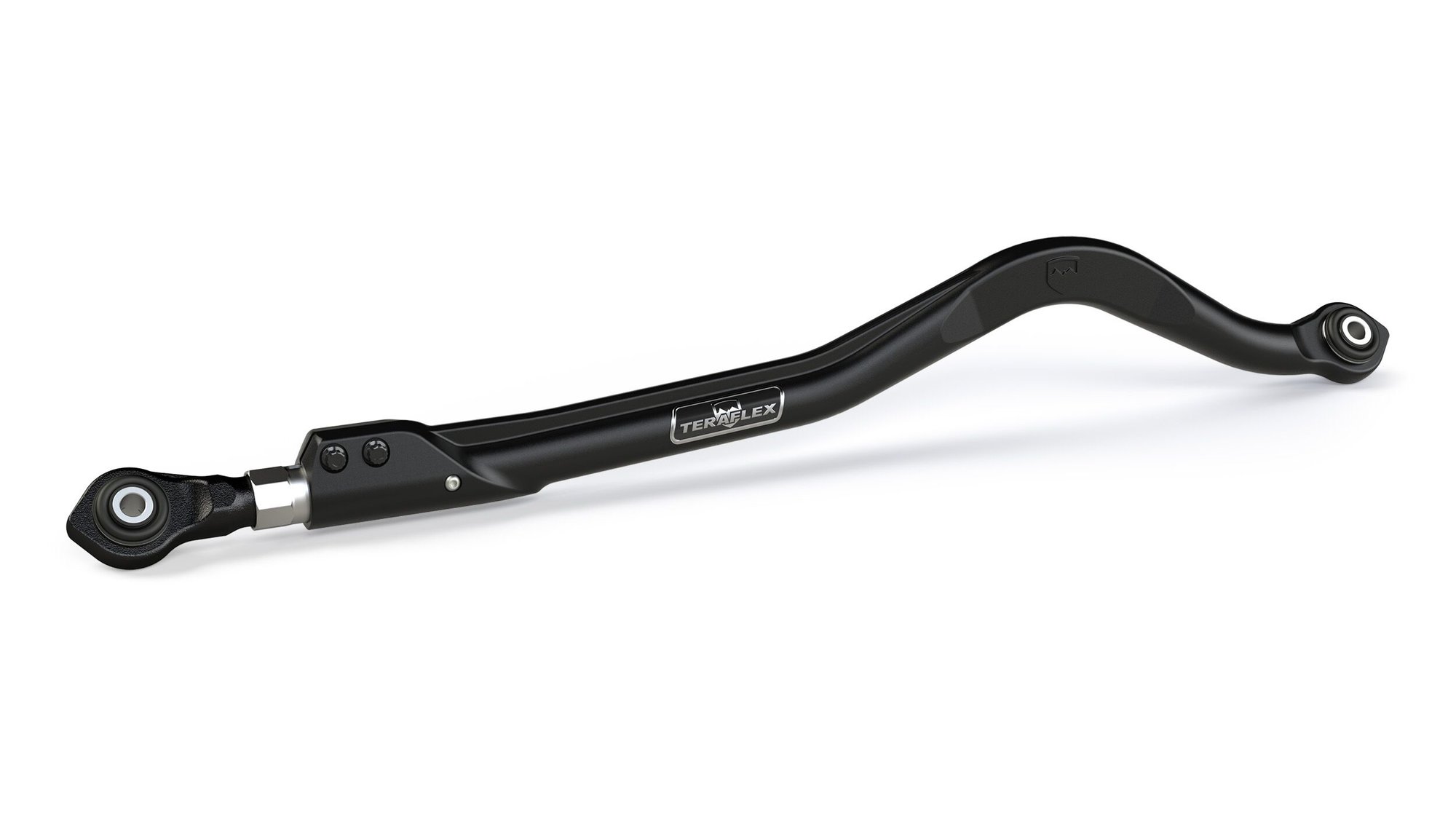 The track bar in a Jeep Wrangler JL and Gladiator JT is designed to keep the front axle centered. After adding a lift and larger wheels and tires, the stock track bar will see more force and may even cause the axle to be out of center.

www.quadratec.com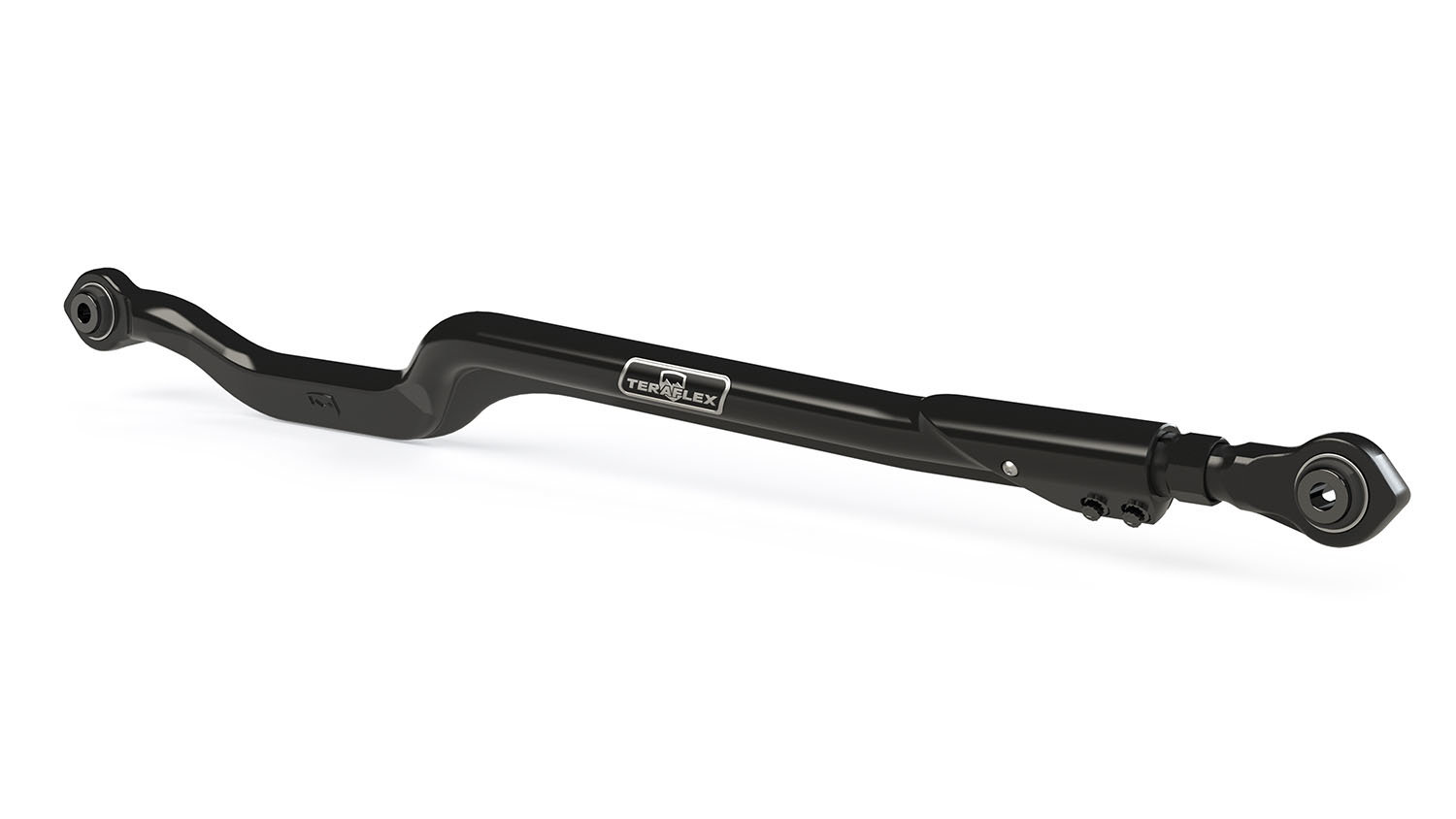 This Teraflex HD Forged Rear Adjustable Track Bar is a bolt-in rear adjustable trackbar that is designed to withstand the immense side loads that rear axles go through on the trails. Tested to be 50% stronger than the factory trackbar.

www.quadratec.com
----------------------
ORIGINAL POST BELOW:
In the last 2 years, we have lifted 75 JL's... We started with the Mopar kit and through the spring bow fiasco and now around 10 other MFG's of lift kits tried, we have settled on a favorite.
Overall ride quality and geometry was most important. The last 20 or so builds have all been on this combo... Zero complaints. It just drives and rides like it is supposed to.
It's the Pro Comp K3111 lift. It gives around 3" on a Sport or Sahara and around 2" on a Rubicon. The spring rates are perfect and it includes the geometry correction brackets for perfect driving dynamics.
This lift comes without shocks... Why this one without shocks? Because the Fox IFP shocks for the JL are just so good.
The shocks for the 2-3" lift are perfect and this combo is VERY hard to beat. If you're building a hard core crawler out of your JL, choose something else... But if you want to make your JL simply better in every way, this is my choice.
Pro Comp 2-3
Fox® Racing Shox Rear 2.0 Performance Series IFP Shock for 18-20 Jeep Wrangler JL