Discussion Starter
·
#1
·
Okay, I'm not sure where else to put this, but I think this is the right spot.
Be forewarned, there is not a ton of cash or work put into my JK, but it's mine and I'll add stuff as I see a need and have available cash.
First, my pic from the day after I bought it. 2008 JKUX with 29K on it (August 2011) and all kinds of factory still.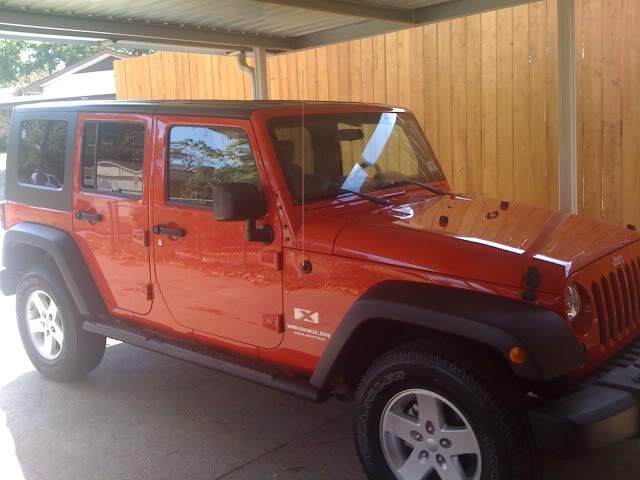 Pro Comp Series 52 16x8 wheels the week after I bought the Jeep. I still have the stock wheels if anyone is wanting them. I'm having a bit of a tough time getting them sold.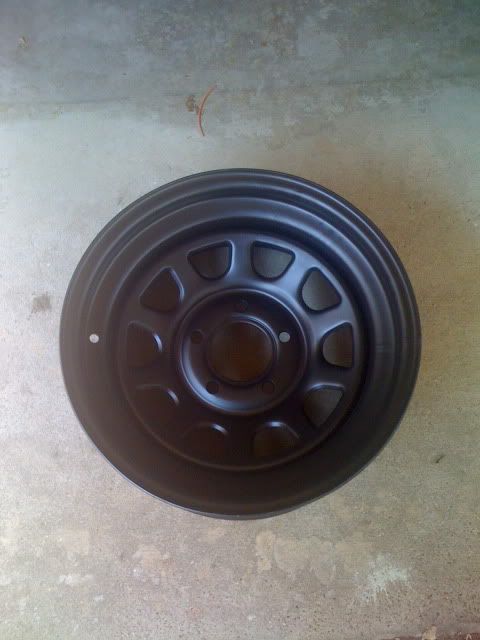 And home from the shop with Firestone Destination AT in 265/75/16. I have a buddy that is the tire manager at Firestone so I got a great deal on these. I wanted to get the MT's but I know the AT will be better served as so much of my driving is on the road and my off road is limited to hunting trails several times a year.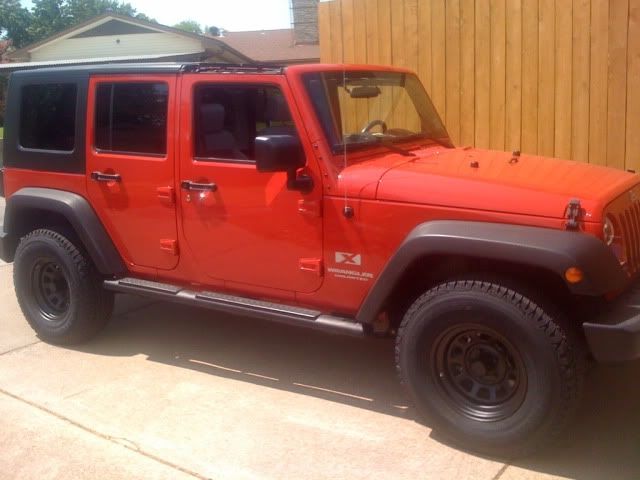 Home from shop after I had 3/4" coil spacers put on the front (nothing on the back). And I also removed the stock step rails.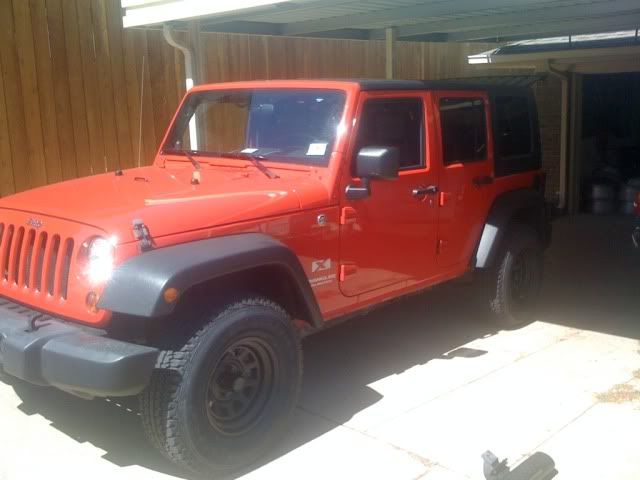 Bored at work and wanting to get out of town to the country so I placated myself by parking on the tire bump.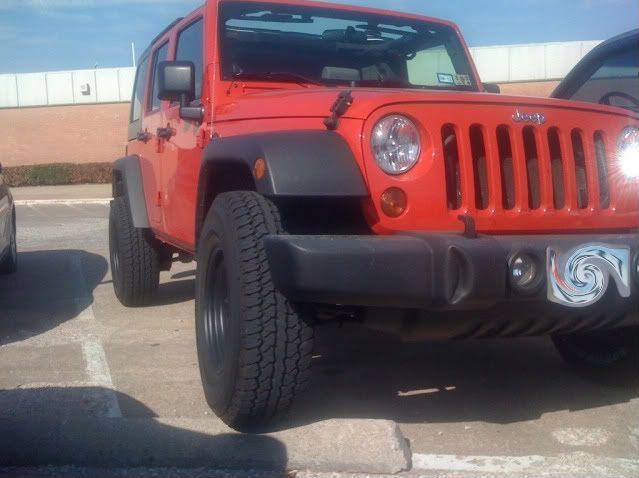 Decals on the rear added. The last one is actually a magnet to commemorate my 1/2 marathon.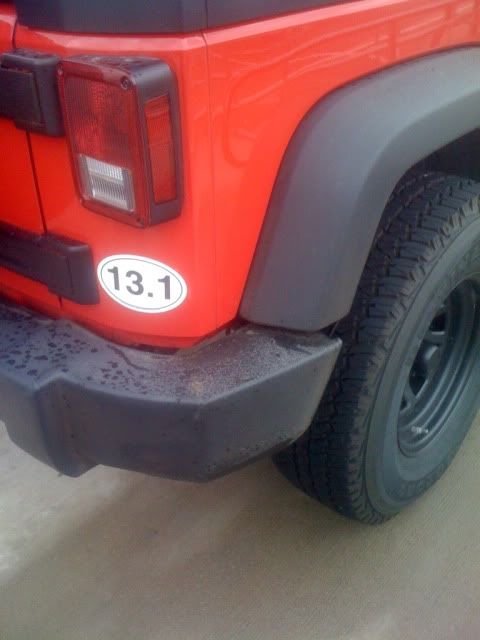 New stubby antenna from antennex.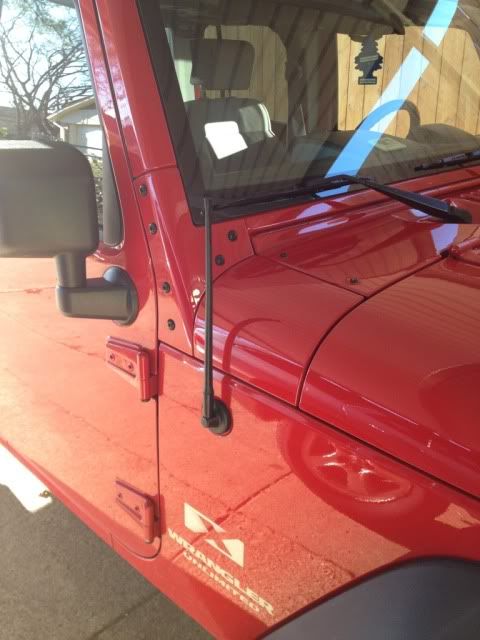 Not pictured are the grab handles that I ordered the day I brought home the Jeep.
I've got a few more things I know I'm going to add. I'm thinking Olympic bumpers on the front and rear, slider bars, and flat fenders. Those mods will probably take a back seat though to getting new storage stuff inside. I like the Smittybuilt rear gate storage and a Quadratec sliding armrest.