Discussion Starter
·
#1
·
I dd'd my 97' SE for some time until a lower bearing started to make some racket. I ended up parking it before it left me stranded. I picked up an '07 Avalanche on 35s that has been serving my daily purpose and have decided to make the TJ a dedicated (for the most part) offroad rig. I've done pretty extensive mechanic work and fabrication, but this will be my first try at something offroad oriented (aside from ATVs). I will be going for a LCOG type build.
As far as plans.....I'm about to start parting out my '03 Powerstroke and will be utilizing it's axles (D60 front, Sterling 10.5" rear). I will be retaining a coil suspension and plan to run stock coils. The rear will be stretched about 6-7" and I will be using what I would call a medium-arm (24" links) triangulated 4-link. I will be attempting to make the links the same length so I can carry one universal spare. For clearance I will be trimming the front fenders about 2" outside the hood and matching its contour. The rear tub will be semi-comp cut. A Vortec 350sbc will be swapped in, retaining its stock injection setup, backed by an SM465. I'm undecided on the t-case at this time. Gearing will probably be in the 5.13 range. Tires are undecided, but probably a 38"-38.5". I have a set of stock 16" wheels and also a set of aftermarket 18". I will likely run what whichever corresponds best to the tire I decide on. I think that just about gets it. I plan on starting in the next few weeks (as soon as I get some cabinets moved from my garage floor to hang them in the loft and get it cleaned up a bit). I do have to pull the 350 from my Sonoma though.
Until the actual work begins these pics will have to suffice. Here is the jeep as of now. It currently has 33s on a 4" lift with SYE and shortened Cherokee CV driveshaft.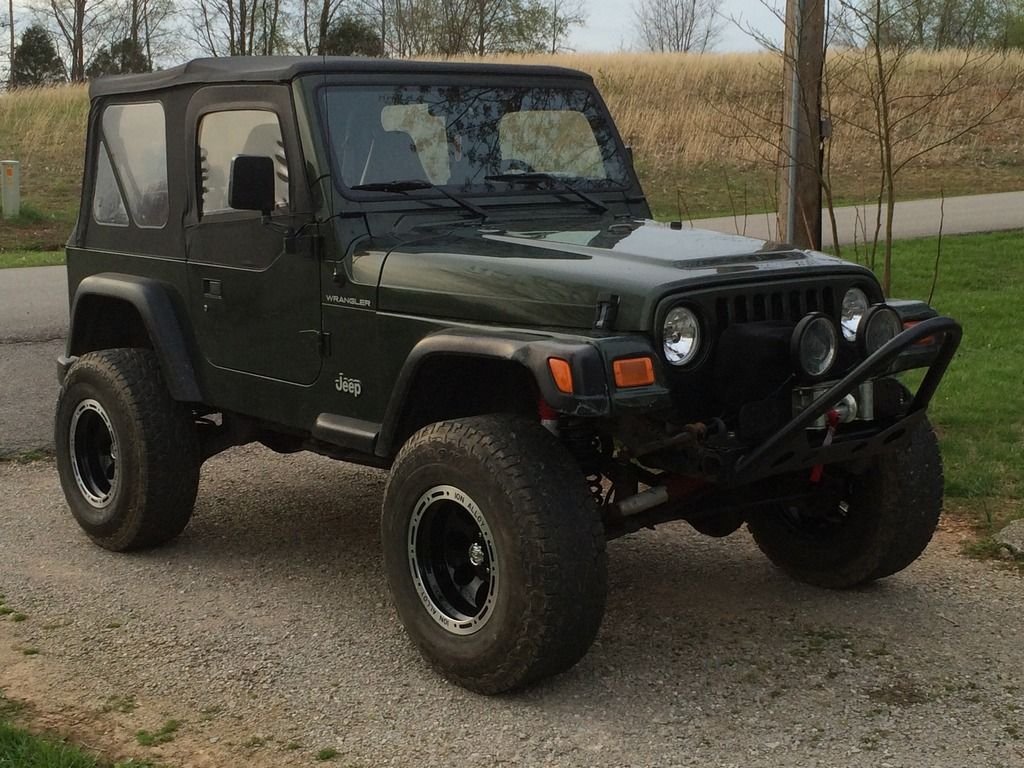 And also OT, but here's my replacement daily driver.