Discussion Starter
·
#1
·
Just some pictures I found while clearing out my photobucket account from the day I brought the Jeep home to its current state. Along the way my kids and a friend of my girlfriend named it MAXIMUS. Just thought I would share my JK adventure from basic looking to its current look. I would like to see what everyone thinks and thank everyone for the help over the time from great tips on the forum.
Nothing crazy like a lot of the awesome JK's here but I am happy and it no longer looks like a common grocery getter. I had to keep it road worthy since it is a daily driver but I wanted a little more edge to it for being trail worthy as well. The ride is excellent with the lift, much smoother then stock.
All of this was over a period of about a yr and I know it was a slow process for me to get here with it but like I said I am happy. I also changed a few things inside but I didn't take pics of that stuff. Everything was installed by myself with the help of a friend for the lift.
I plan to either do a winch or flat fenders next, just have to pay off the bills first.
day 1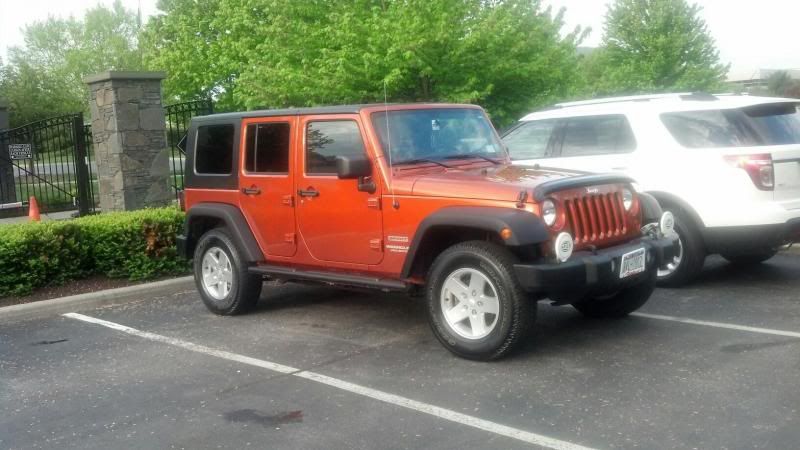 A couple weeks later removed the hardtop to paint inside it, installed Spiderweb shade, removed all factory decals and put on Gadsden decals.
also new tires, dynapro's
Painted all the silver/shiny things black and the hinges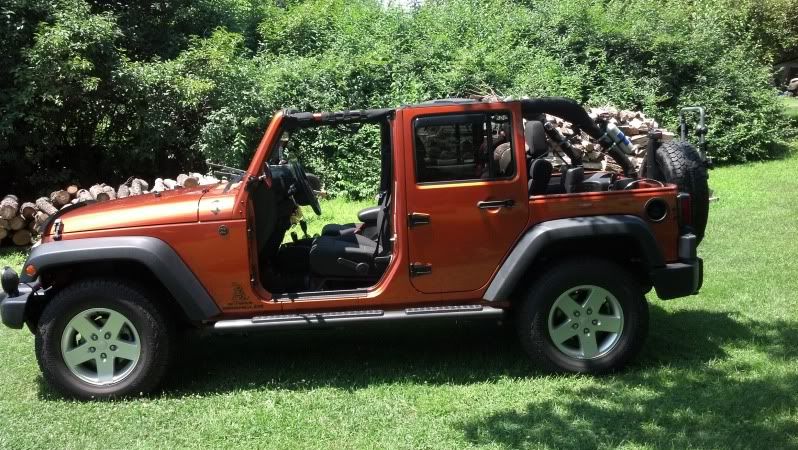 installed the Olympic rock front bumper and light bar (summer 2013)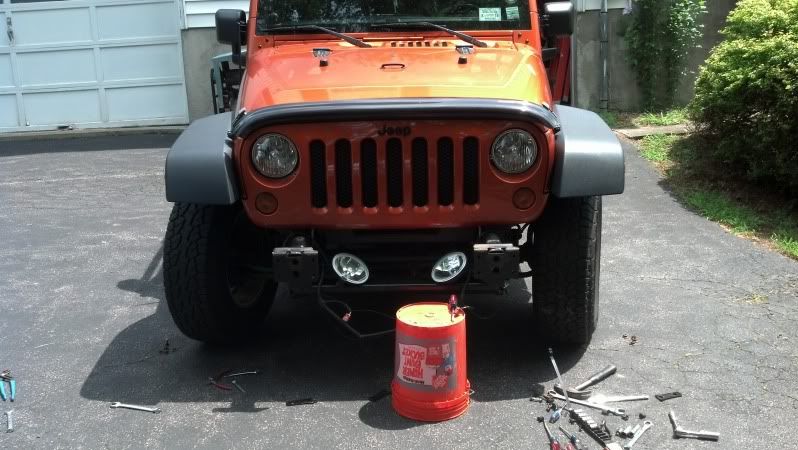 MAXIMUS is born, along with Bestop trek top NX(spring 2014)
Got sick of the alloy looking wheels and installed the Olympic rock rear bumper (spring 2014)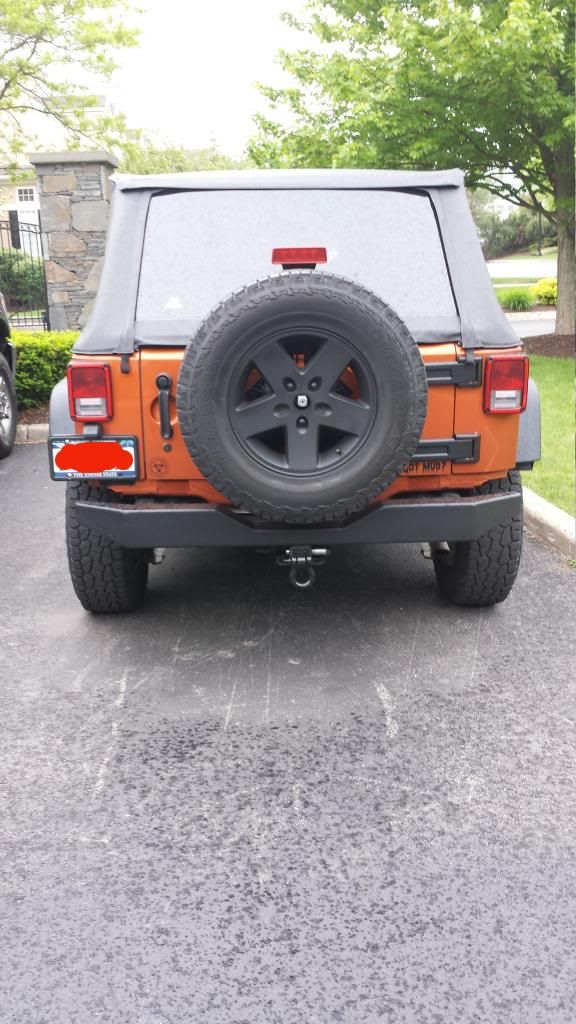 Blacked out wheels
2"+ Rancho sport lift kit installed as it sits today.....