Discussion Starter
•
#1
•
Back in early 2012 I bought a '90 YJ Sahara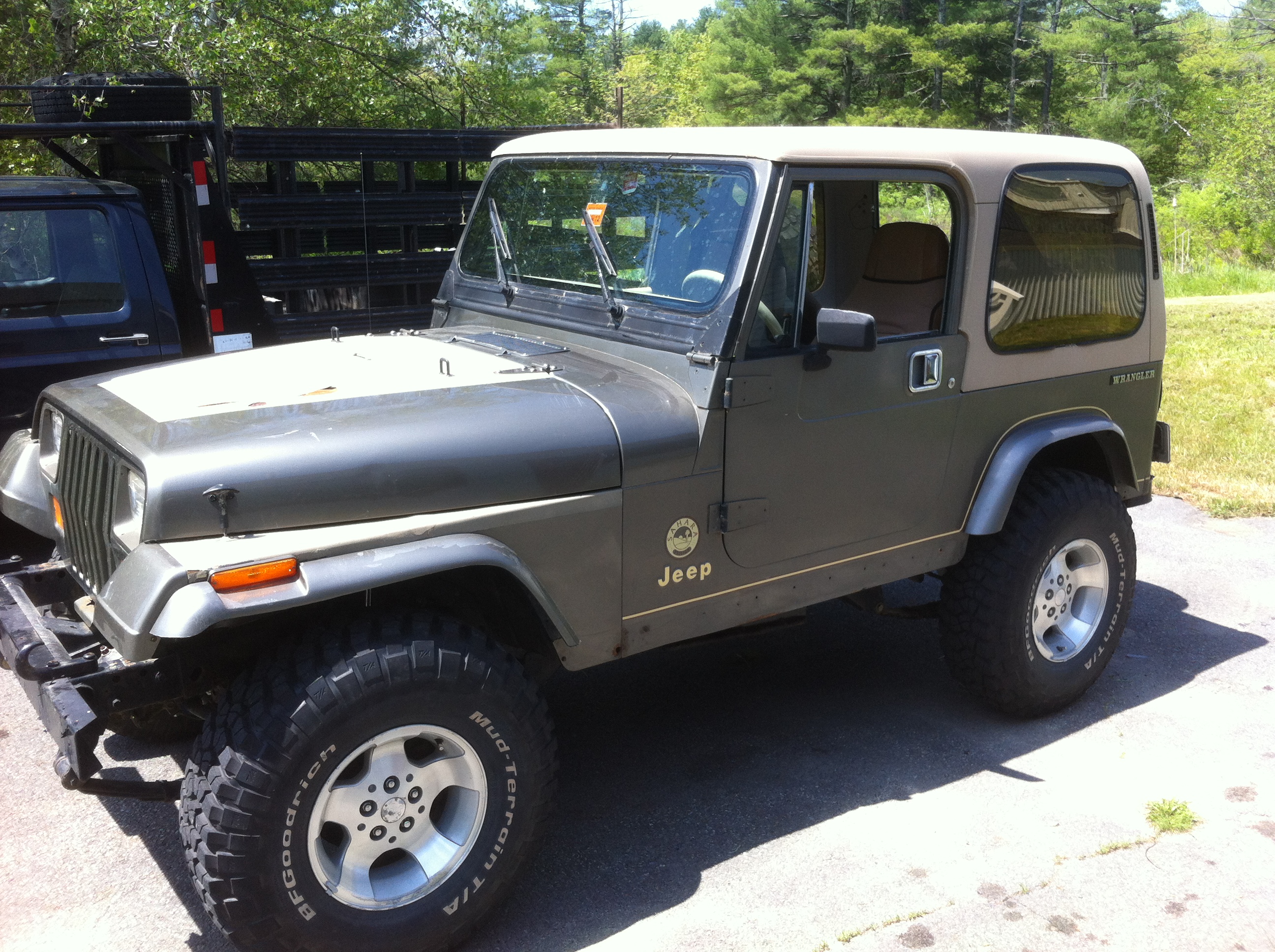 it was my 3rd Jeep and I had minor plans for it - get rid of the crappy too-small Weber carb (DGES 36 IIRC), regear, D44 or 8.8 swap, winch - but before I got around to any of that I blew the engine mud bogging that August.
I pulled the engine, had it rebuilt, and was having problems sealing the 4.0l head to the 4.2l block. Coolant was leaking internally & externally, neither a 4.0l or 4.2l head gasket from a few different manufacturers was working, and by this time it was winter and too cold to work outside.
Come spring I found everything corroded so out came the engine and off to the scrapyard it went. The project sat on the back burner for a few years while I did a bit of work on a friend's YJ, and thought about a million different things to do to mine.
I needed to find another engine, I'm a huge diesel fan so a couple I had in mind were the Cummins 6A3.4T and the Nissan SD33T. With those turning out to be hard to find and expensive to rebuild, I went with something a lot more common - a Mercedes OM617 3.0l I5 turbodiesel.
Power-wise it was similar to the 4.2l, but there's a company (in Sweden, I think) that reworks the injector pump for about double the stock power levels. Between that and this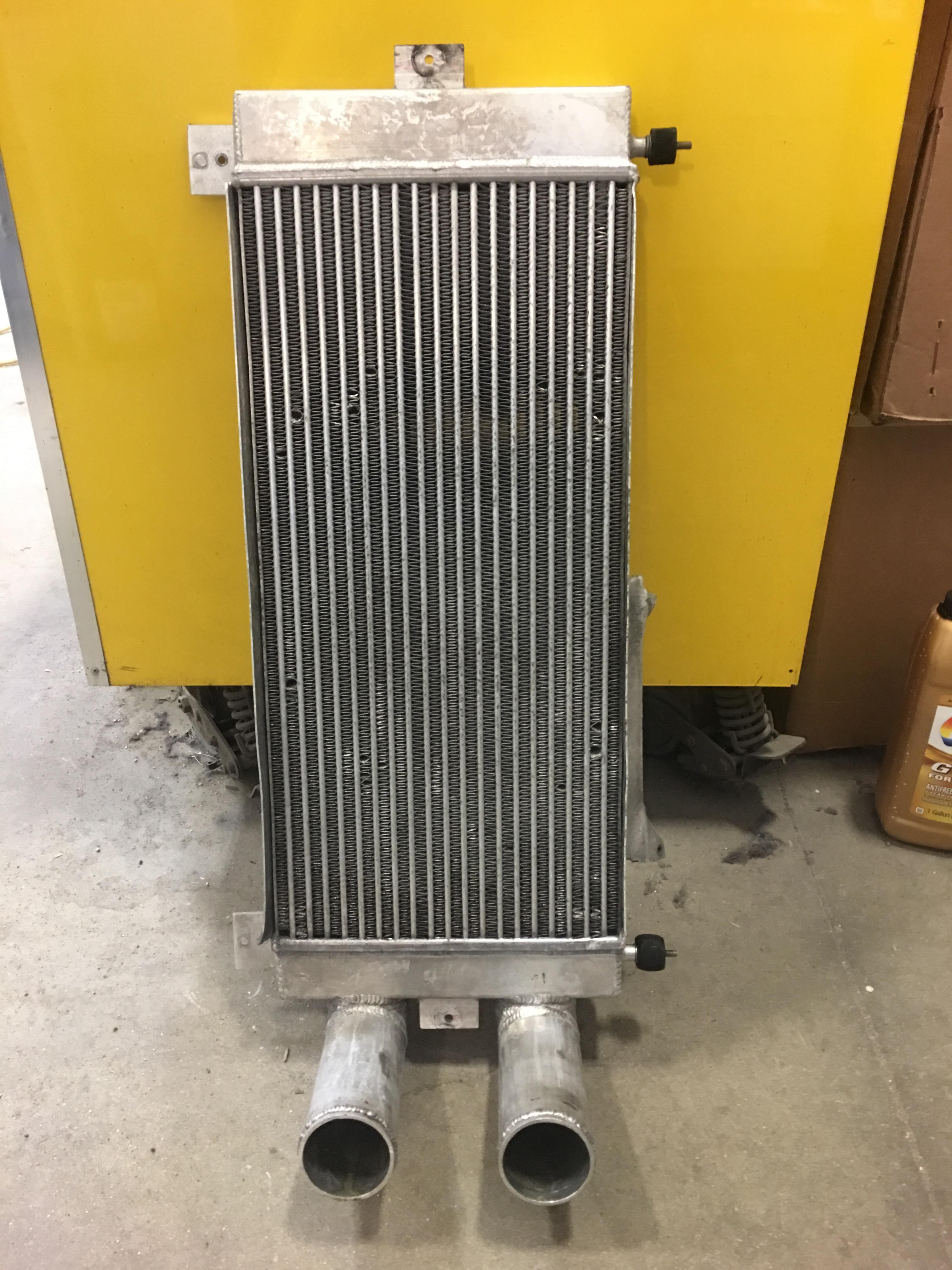 I should have quite a bit more power than a 4.0l. Plenty for what I want to do, and most importantly it's a diesel and there's no &*@#% computer!
I want to run 36" or 38" tires, so stock axles obviously aren't going to cut it. I'm also not paying out the nose for RockJocks. A few years ago I found a Ford Dana 60 front and GM 14-bolt FF rear, which I'll be installing SOA for about a total of 6-7" lift (thickness of the spring packs, axle tubes, and spring perches.) Much less expensive, parts are available everywhere, and strong as hell. Right now everything is just bolted together to make a rolling chassis.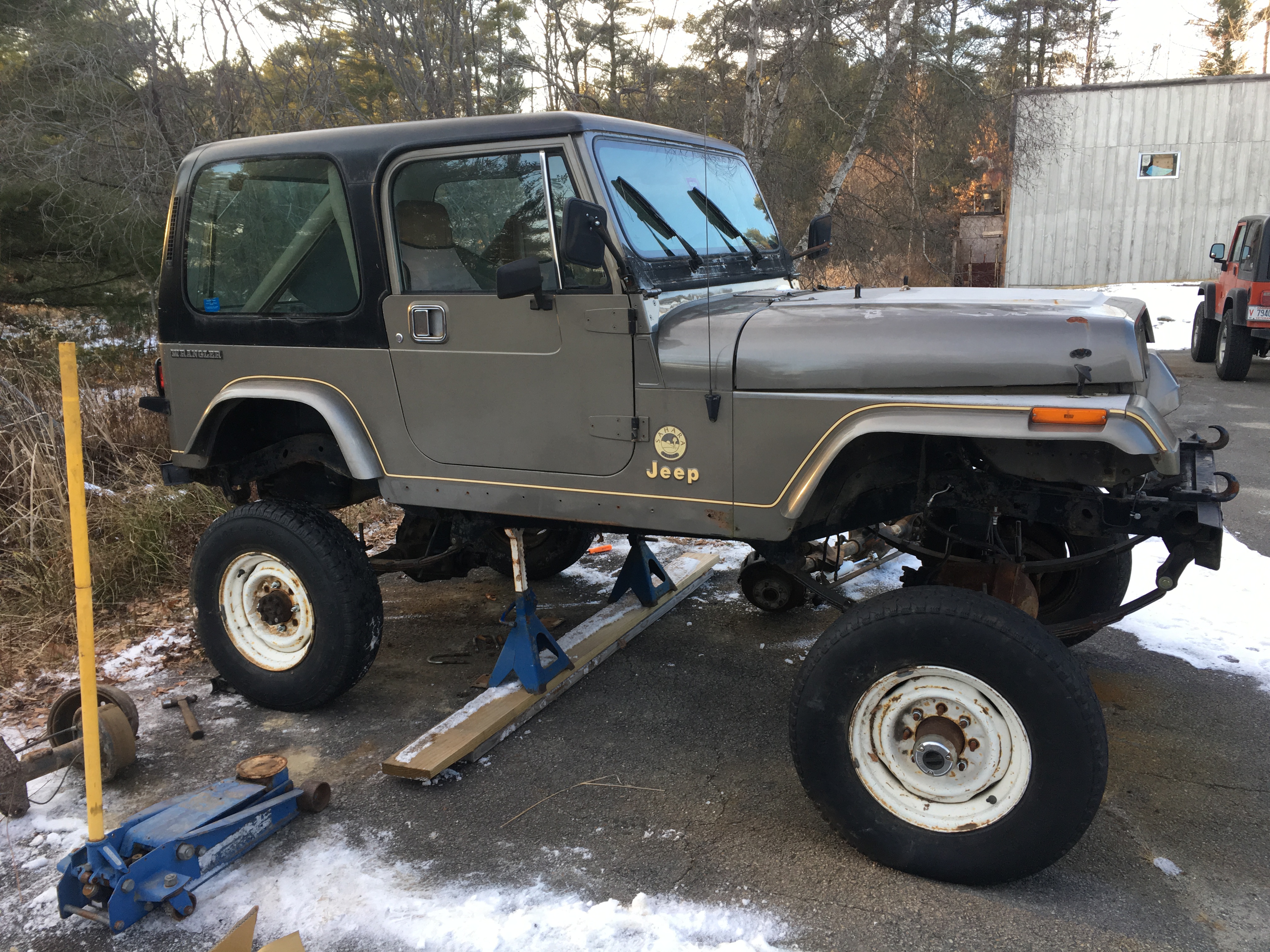 Currie high steer arms, a SRS, and narrowed axles are planned. I decided to go with an automatic, and the 700R4 was the only one that made sense given my eventual gearing. A company called Mercedes Diesel 4x4 supplied the bellhousing adapter, and I'll also have them rework the cast aluminum oil pan for differential housing clearance. Most likely I'll run an NVG241OR transfer case, whether I buy one or swap the one from my '06 Rubicon for an NP231 I'm not sure. I find the 241 geared too low for what I use the Rubicon for. I really want a set of DynaTrac Stub Hubs for the Dana 60 but those have been out of production for years.
The frame needs repairs to the center where the weldnuts spun and the PO just torched them out, then torched small access holes in the side of the frame so he could use a wrench to hold a nut on a bolt. I've designed my own weldnut-free repair sections and will hopefully fabricate up 1/2 dozen pairs or so before long. The frame will be blasted, acid dipped, epoxy primered and painted inside and out.
The body is in really good shape, it can use fenders and a hood but those are nothing. Once the engine has been put where I want it (I think I can move it back a little for better weight distribution) the old fenders & hood are going to the scrapyard because building the wiring harness will be a lot easier without them in the way.
Last October I moved about 3.5 hours away, and just last weekend I had the Jeep hauled up here. Now I'm psyched to start working on it, even if it's just little things like completely stripping the interior and tossing everything I won't be using. I'm still looking at another 3+ years, but I will be making progress!