Discussion Starter
·
#1
·
I thought it was time to start one of these build threads I've heard so much about. Luckily I've taken pictures of nearly every mod I've done so far. Should be fun in a few years to look back at what the old girl used to look like.
The day I brought it home. I parked it in the grass and had the top down, it was the start of a wonderful thing:
Removed the milk jugs, side steps, and fender flare extensions. You can also kind of see the new shift knob I bought. This was also the first time I took the doors off, which was the exact moment I knew I made the right decision buying a jeep. :dance: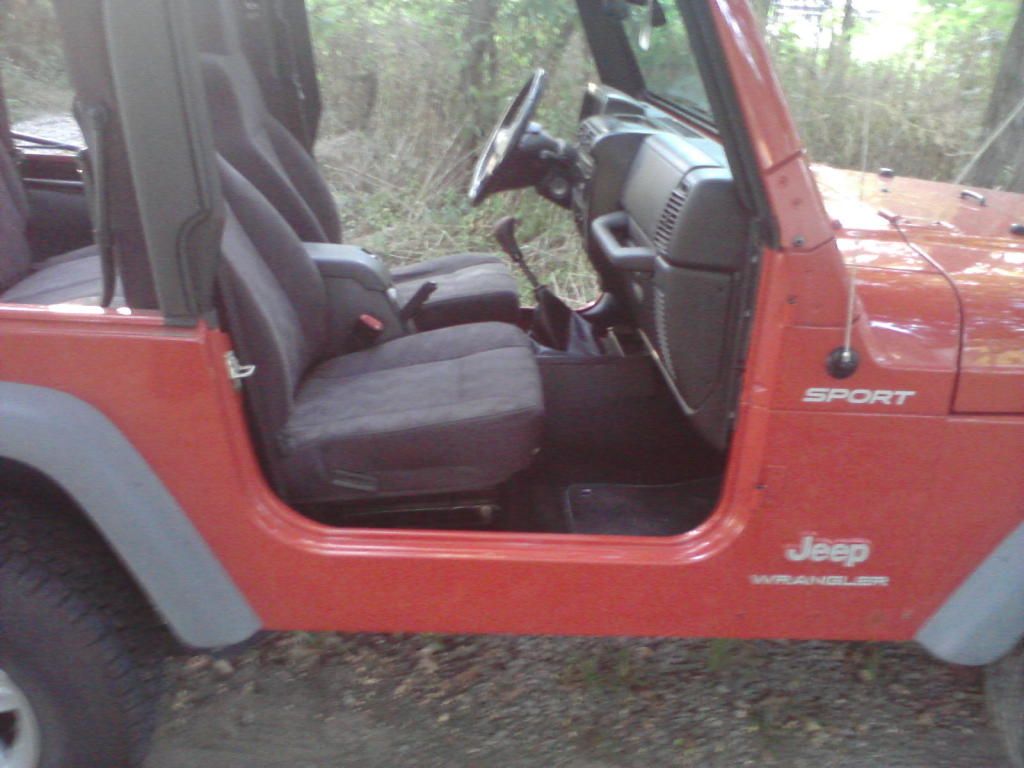 Driving it with the doors off, it hit me that I no longer had side mirrors. Thinking it was illegal in my state at the time (it's not), I came up with something quick in the auto parts store parking lot. I used a muffler clamp, a bit of rubber hose, and a convex mirror, and it works great!
Behind the mirror, in case you're curious about the details of how I got it to work.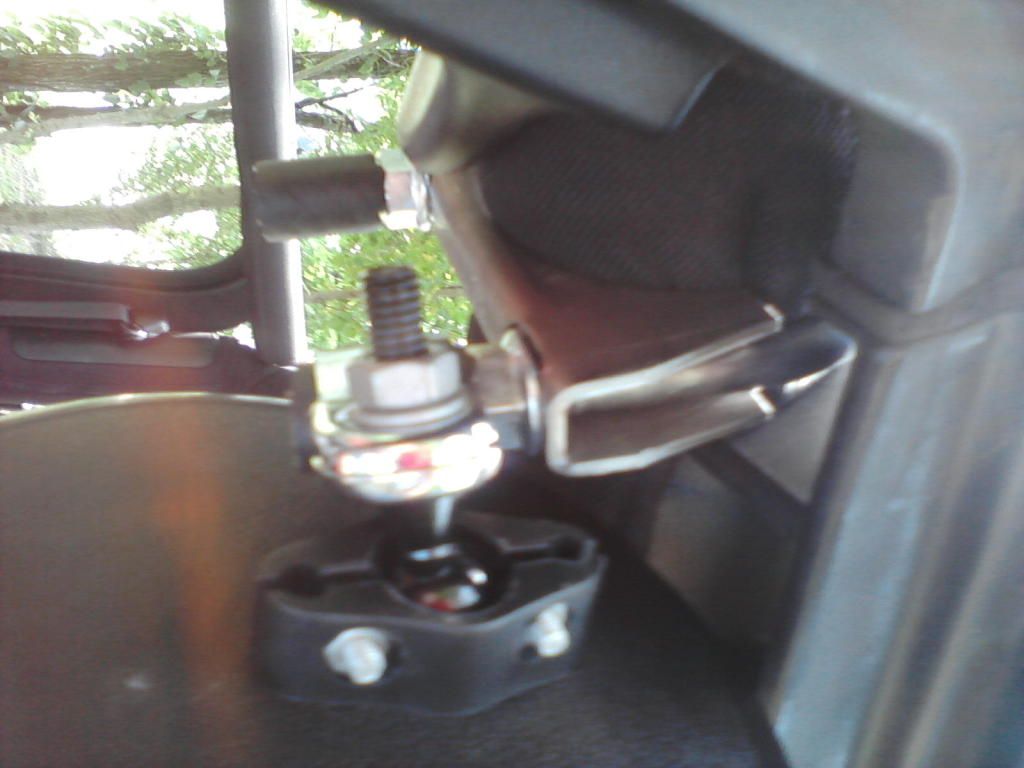 I got tired of the blown factory subwoofer, so I got a kicker 6.5" sub to replace it and hooked it up to an amp I had laying around. It's not a big booming system, but I didn't have to sacrifice any precious cargo space, either. I also put poly fil in the sub enclosure and rollbar speaker pods, it made a small, but notable difference.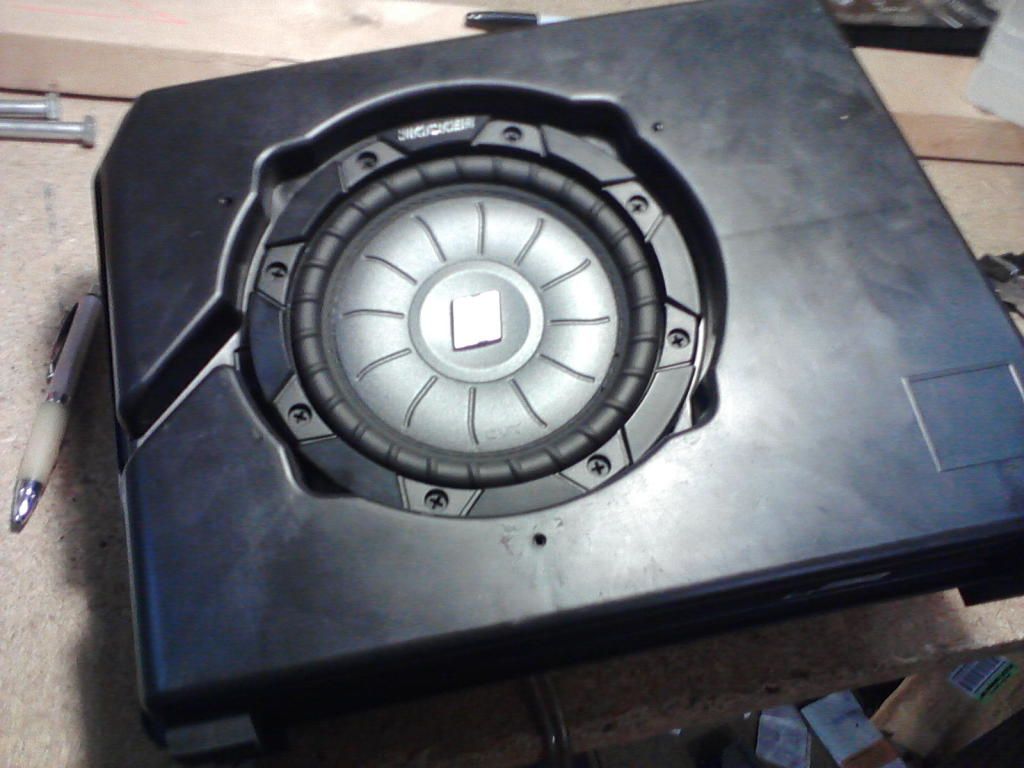 I ordered these roll bar handles from a forum member here. There's a few threads on here about how to make them yourself, but the price was very reasonable and I didn't feel like going through the trial and error of making them right.
Cheap DIY sway bar disconnects:
Installed a set of e-autogrilles rock sliders. For all the bitching people do about this company they make a fairly good quality product. They included all the hardware, no hidden costs for something that should be included anyway, and actually came with good installation instructions.
One of the bolts for the rock slider on the passenger side came in at just the right spot for my wife to catch her ankle on it. To avoid the "your stupid rock sliders..." argument I had to come up with something. I used a rubber chair leg tip, drilled a hole through it and used a couple of washers to make a bumper.
Decided to take care of the rust that was forming on the rear part of the frame.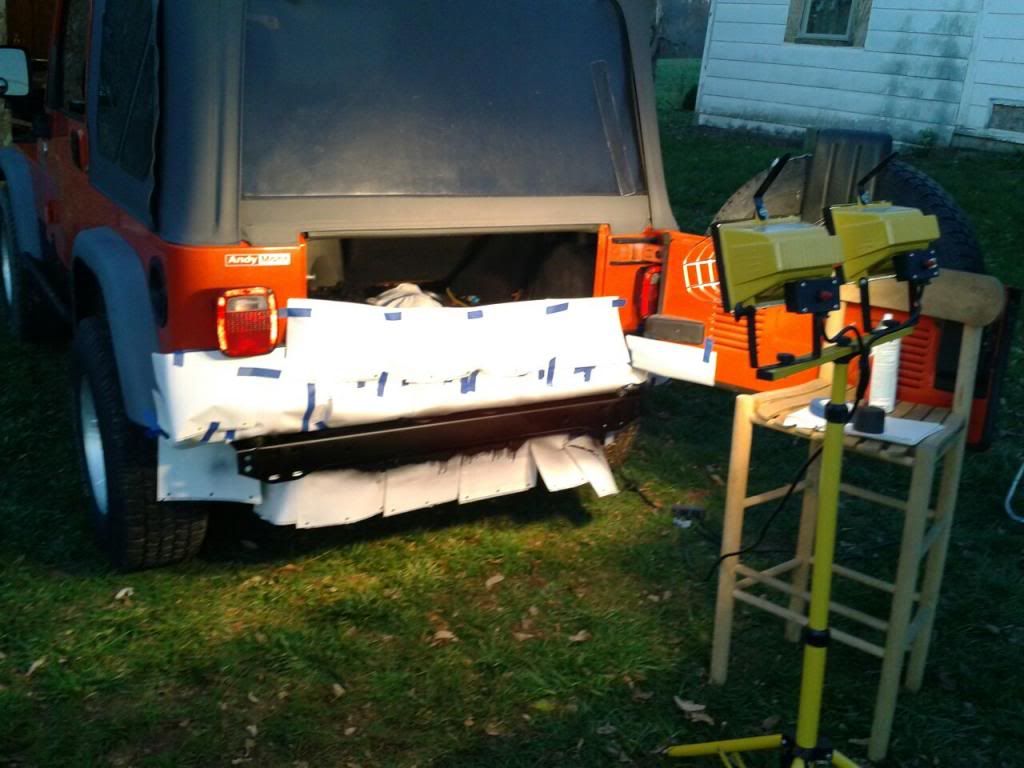 While I have the bumper off anyway...
I painted the stock tow hooks with orange engine enamel. Painted the headlight bezels black. Also installed some rugged ridge turn signal and headlight guards.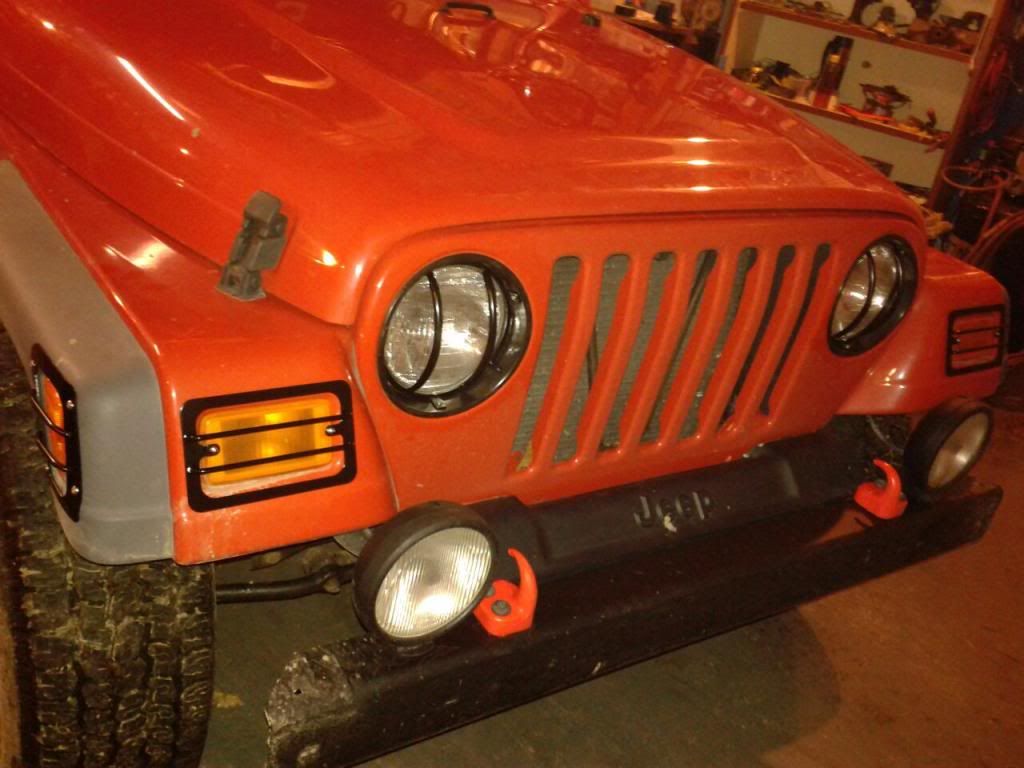 Rugged Ridge tail light guards.
I'm planning to use tax rebates this year for a rugged ridge 4" suspension lift and Dick Cepek mud country tires. Hopefully there's some left for a bikini top, windjammer, and deck cover. Here's hoping!