Discussion Starter
•
#1
•
I busted my Dana 30 again this past weekend so I decided to start my build a little early, I had planned to take the YJ off the road after the first of the year but I could see no reason to pay money for parts to fix an axle that was going bye bye in a couple weeks.
A list of things I am going to be doing
Swapping out the D30 and D35 axles for Dana 44 front and ford 9inch rear
the axles have 5.38 gears and the Dana 44 has a full spool and warn premium hub's 9inch rear has a Detroit locker.
Spring Over axle conversion
compcut the tub ,lat fender the front
Slip yoke eliminator and custom built CV drive shaft.
install hand throttle, and CB radio
I am going to be running 38X12.50 15 swampers
Today I put the jeep on jackstands, removed the tires and removed the rearend, It took me about 1.5 hours to do this bymysefl with hand tools
I will be working on the jeep in the afternoons after work and hope to have it finished in a couple weeks, I have helped with a SOA and Slip Yoke eliminator before so I am familiar with the process. I will post pics and lessons learned as the build progresses.
well I spent about 3 more hours on my jeep today got the front axle out, all shocks, sprigs, track mars and sway bar off I am kinda at a stand still not till I get parts in the next thing i am going to do is install the slip yoke eliminator kit.
This is the damage from croom third break for the D30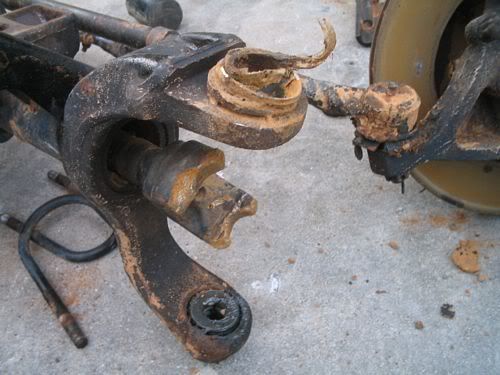 Track bar begone!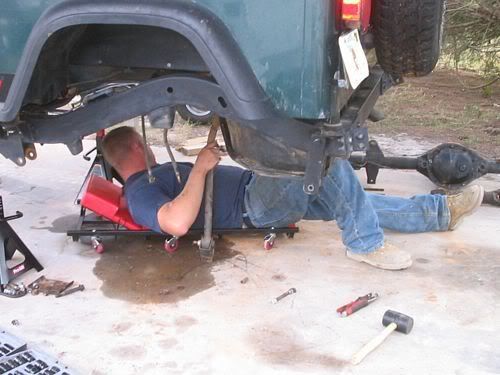 I basically bench pressed the D35 out from under the jeep but the D30 with the steering was going to be way to heave so I used 2 floor jacks to support the axle and unhooked the drag link, shocks, brake lines and springs then lowered the axle down and drug it out and dissembled it.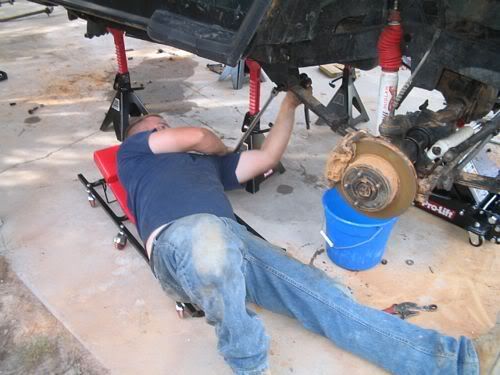 It tough to work when you got the boss breathing down your neck
I could not get a bolt to break free so I had to call in some real muscle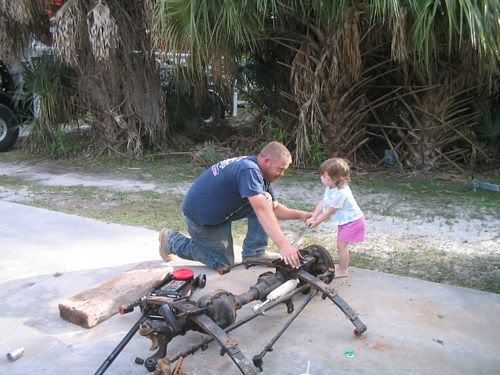 she is ready for the new springs and axles
well so far I have 4.5 hours into the build just need some parts to get here!!