Discussion Starter
·
#1
·
In July of 15 I was finally able to buy one of my "dream cars", the Jeep Wrangler Rubicon. While this isn't my first jeep, it is my first wrangler and I couldn't be happier with it. I drove from Albuquerque to Phoenix to get the only tank colored 2 door Rubicon I could find in the south west at the time.
Here she is within a day or two after I got it home.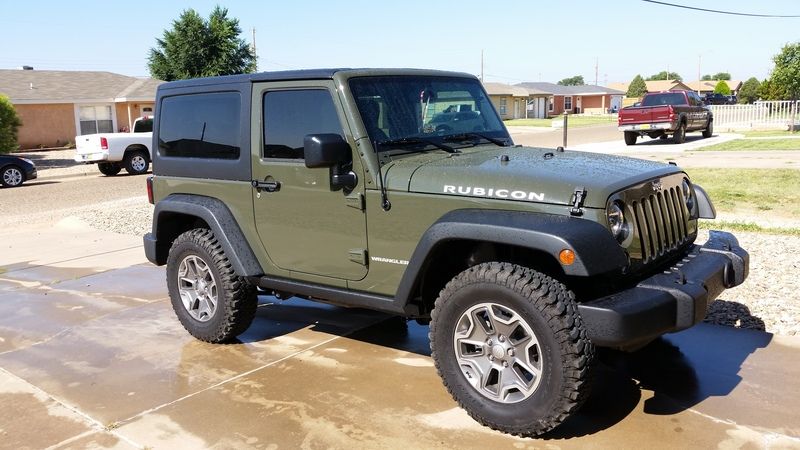 The first "mods" I HAD to do before anything else were Bartact Seat covers in OD green/black and weathertech floor liners. No pictures for those.
Next up was a Trektop NX. Here it is with it installed on its first wheeling trip to Red River, NM.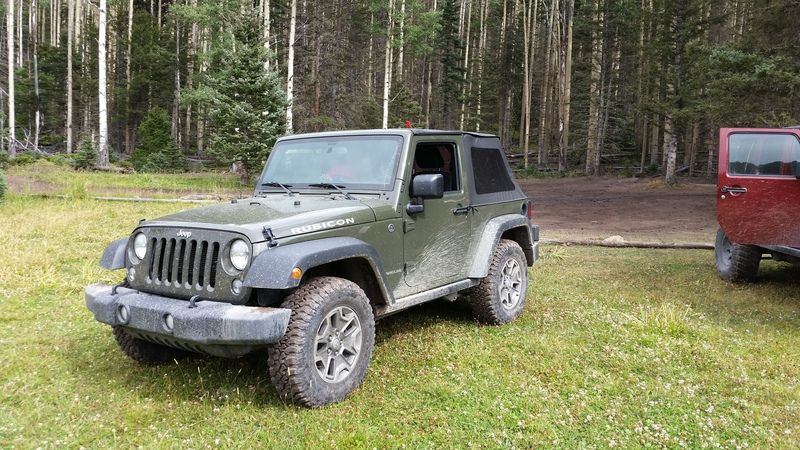 After that trip I got a crawler conceptz ultra series front bumper on sale. I got that installed just before my trip to Ouray, CO.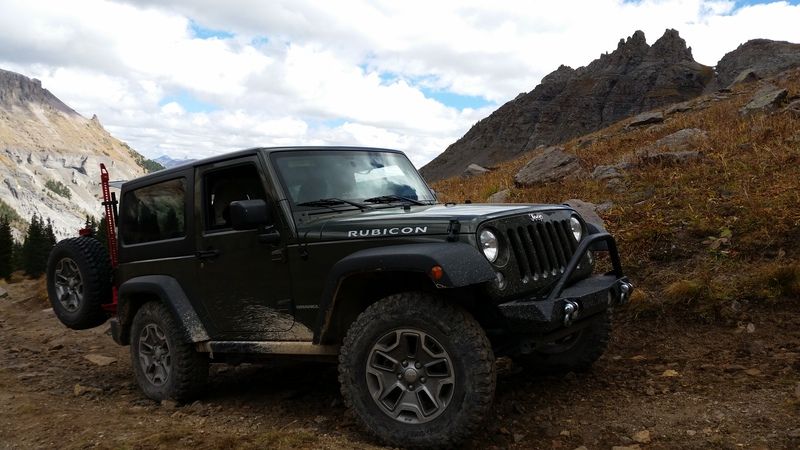 I had a few beers on black friday and I ended up ordering a Teraflex 2.5, rancho rs9000xl shocks, and aev geo correction brackets. They are currently just taking up space on my garage floor.
My buddy upgraded to some new KM2s so I bought his 35x12.5r17 duratracs off him for pretty cheap. They are also just taking up space on my garage floor.
This brings us to today. Tax return came through and I ordered
Roost | Bronze Off-road Wheel | Method Race Wheels
and a teraflex tire carrier.
So, I feel like I have a relatively modest build plan and it will be a slow work in progress as I will likely only buy parts if they go on sale. In no particular order...
-Rear bumper of some sort? I'm thinking the JCR mid-width
-Evo MFG pro-tek skid system
-PSC Crusher flares
-Metalcloak front durotrac bar
-Northridge grade 8 bolt upgrade
-Winch. warn would be great but $
-Sleeve & gusset kit
-Ace Sliders
That is pretty much covers all the big stuff I feel I should "need" for the wheeling I do. It's actually probably overkill for wheeling in the florida panhandle.
I plan to install my carrier and lift in about 2 weeks. Ill post up some pictures when they show up.