Well, without any further delay... Here is my TJ-6 build:
After securing all the required steel, I proceeded to measure and cut the 15" frame extension sections along with drilling the ½" plug weld holes. As previously mentioned, these came from a junked TJ.
I then cut ¼" thick wall, rectangular 3" x 4" tube steel into sections for the smaller frame inserts. Using the frame extensions as templates, I sized the ¼" thick inserts to fit inside the frame sections in 8" lengths. I then welded the two halves together into a completed insert as shown on the right side of my welding table. The fitting for this took up the better part of a weekend. Details, details…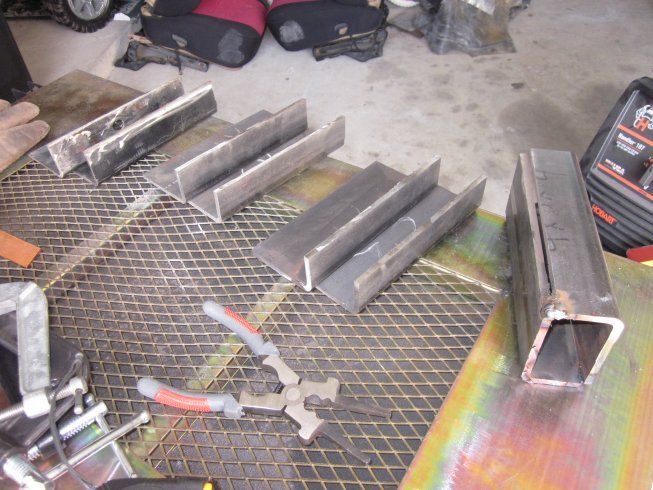 On the following image, I have the fabricated 3/16" fish plates that I will place on the interior faces of the extended frame sections; just like AEV does it with the Brute conversion.