Discussion Starter
•
#1
•
All,
The forum has been a bit dead lately, so I want to amp it up a bit. There might have been a
map
and pic thread previously , but I haven't seen it on my perusals. I would like to keep this one a bit modified to where it isn't just cool pics (that many have no idea to replicate/find), but also trail maps (tracks) post in this one. A repository to find new trails if you will.
I personally use Gaia GPS (iOS or Android), but anything that will allow someone to get to your tracks and download them to their GPS will work.
I have quite a few of these already, but the first one I am posting is a ride this past weekend that I did for one of my sisters that is visiting for Thanksgiving from Kentucky.
Nelson, Nevada area (south of Boulder City by 25ish miles). Eagle Wash to Aztec Wash down to the Colorado (you can drive all the way to the water's edge), then back up Eagle to the Powerline following it out to US 95. The Powerline trail was
surprisingly
the cool part of this ride. Easy, but some serious elevation change. Hit one vista only to keep having them coming all the way up.
Link to the track here:
https://www.gaiagps.com/datasummary/track/4176773b34d51d9b450c4ac43ed4fb1a/
The Gaia GPS Track:
Loading up kids at the river: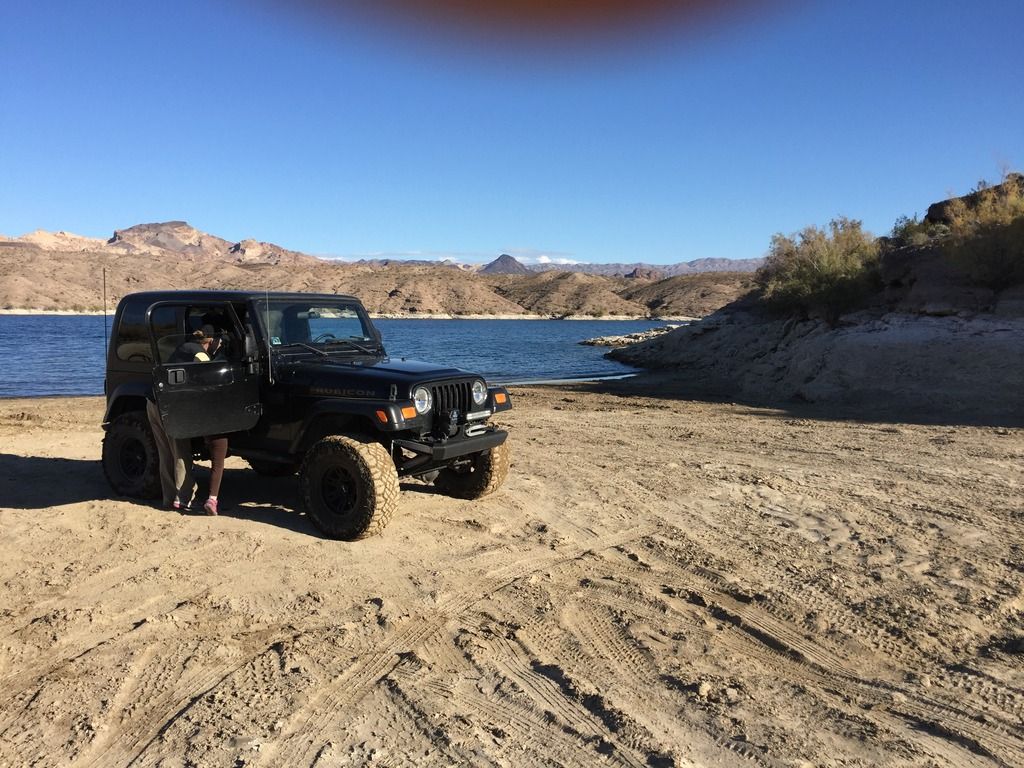 Panorama somewhere around 4000 ft (you can see the river in the distance):

We will see how this works... if anything, I'll be able to share some of my rides with those researching down the line.