Discussion Starter
·
#1
·
Had a family picknic today and some of my family wanted to go mudding so as a good jeeper, naturally i obliged. Well, i slipped out a set of ruts and my front passenger side fender "kissed" a tree. When we got back i took a look and saw the damage was worse than i thought.
My Rampage euro brush guard proves why it was only 140 bucks. It bent and snapped at the welds(I bent it back in the picture, so you can't see very well) to show that it's made out of an extremely thin gauge steel. Though i'm glad i had it vs not have it, as i'm willing to bet the damage would have been worse if i didn't.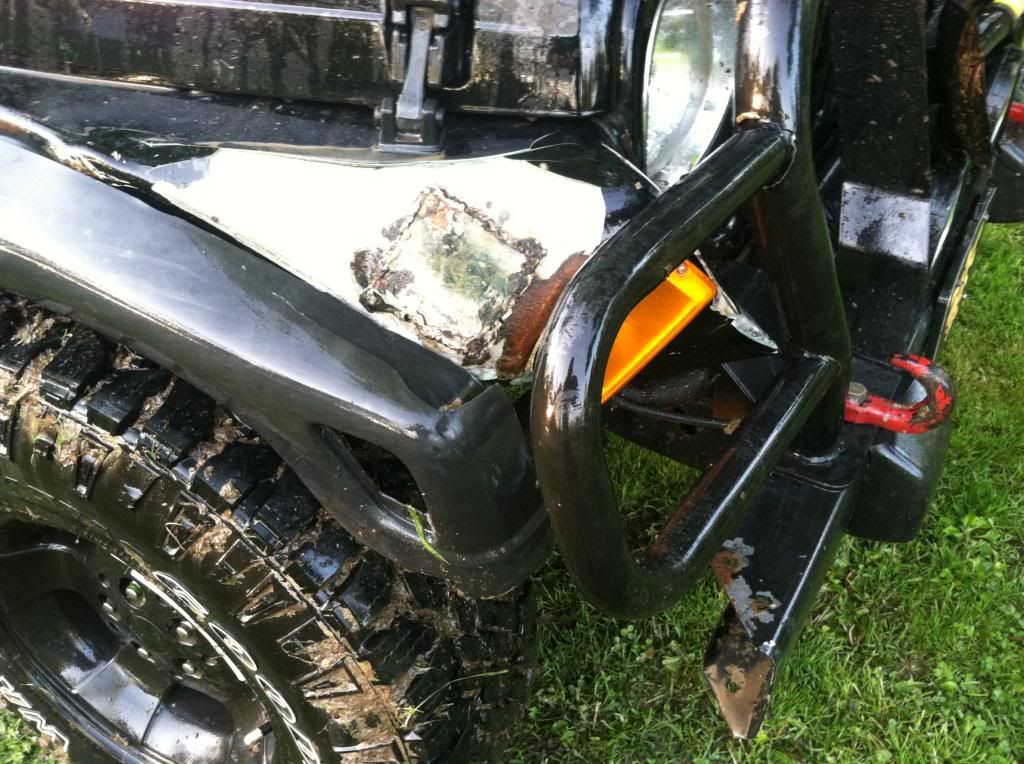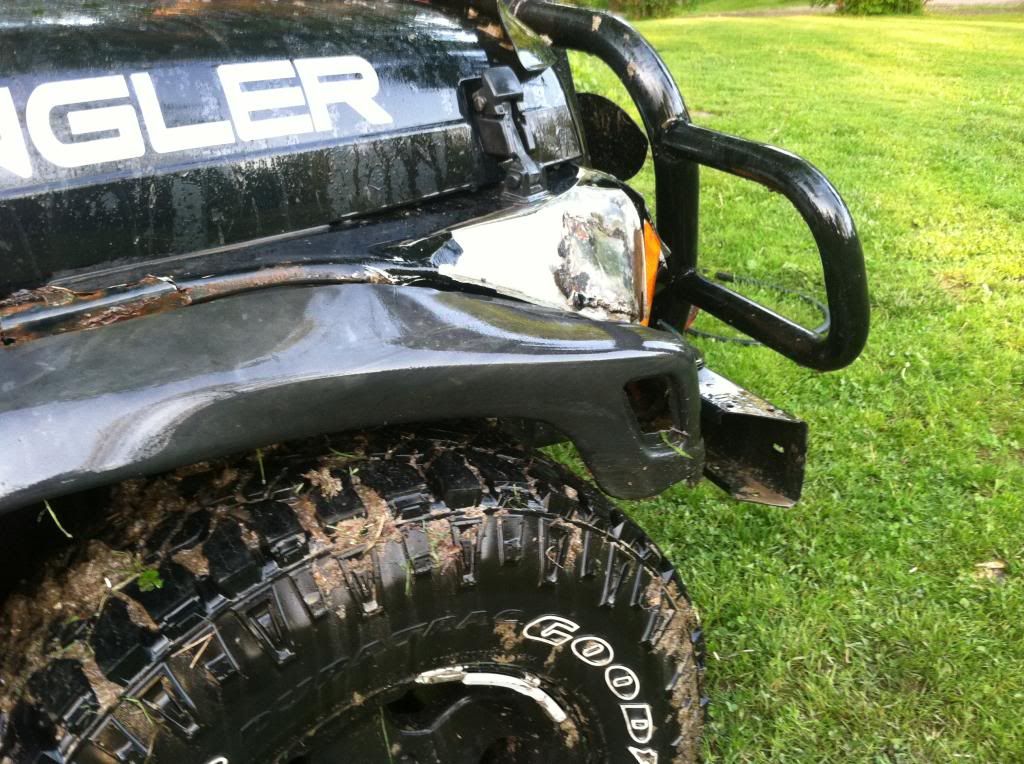 Though bashing up against this tree has revealed some hidden secrets about my Jeep: The previous owner had previous rust restoration done on the fenders. You can see in the picture that there's a patch over the actual fender steel, and if you look at the paint that flaked off, there's about 1/8th inch of fiberglass resin caked on the fender. Not a bad job, i didn't even notice that it had been repaired when i bought the jeep.
Hindsight is 20/20, as you can probably tell my fenders were already rusted through and it was time for an upgrade. I'm looking at MCE flares at the moment, though it'll take some modifications to my grille.