Discussion Starter
•
#1
•
Just got the the go ahead from the wife today. I am gonna be a Wrangler owner next weekend!!!
The wife currently drives a 04' Grand Cherokee Special Ed. and we had a 2000 GC Limited before that. The car I'm driving now is on it's last leg and I managed to convince the wife it is no longer suitable for everyday driving.
She gave me the go ahead to do some shopping for a new vehicle and since I've always had a thing for Wranglers I've decided that's what I want.
I've checked all the local dealerships but none of them have "the one". I was browsing through Craigslist yesterday and am planning on picking up this beauty next Sat.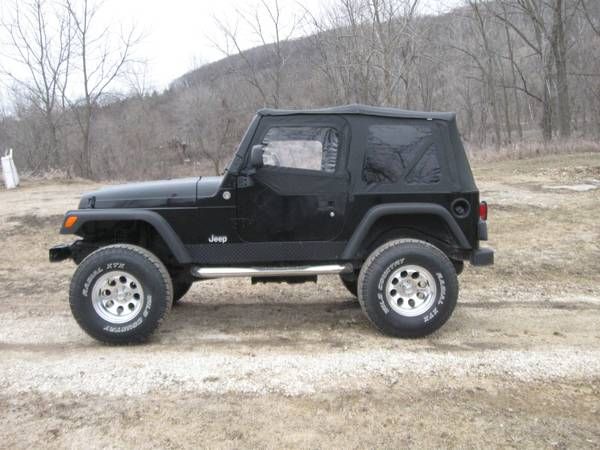 It's only got 42k miles, never drove in the winter, and has only been in the salt belt for a year.
Can't wait to go pick it up!
Only thing I really want to do to it is get a hardtop for the winter. Any suggestion on which brand to get or stay away from?