Discussion Starter
·
#1
·
In Case anyone want's more info on Old Barlow Rd (NF-3530). I've got a few maps I made from a recent trip. I looked all over when trying to figure out where to go and found a few old map references and lots of history about Barlow Rd. but it was hard for me to find any good maps showing where to start and stop. Others may have a much better idea of where the road starts and stops and have lots of input on where the really great sites and historical places are so I'm hoping that others will add to this thread and educate me. For now this is all this noob knows.
I believe the entire road (in the beginning) went from Tygh Valley all the way to Oregon City but much of the original road has been lost or paved over to make way for Hwy 26 as well as other roads. Here is the part of the road I was able to find: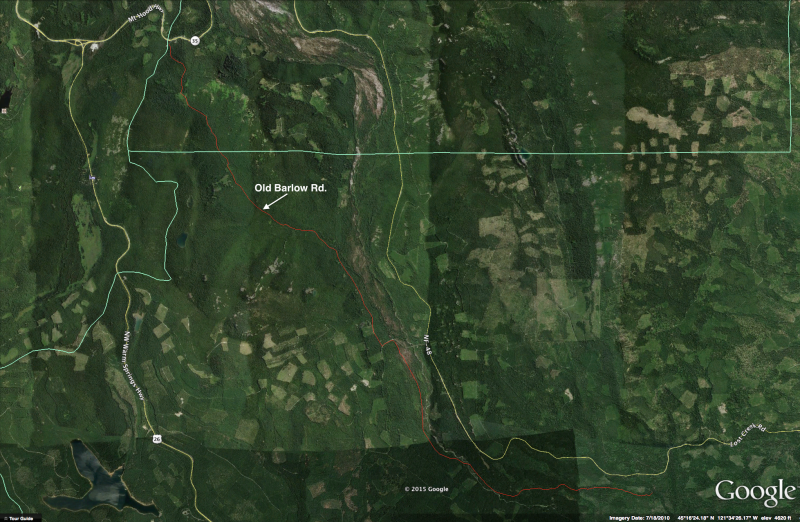 The starting point off of Hwy 35 has a gate across it for the winter (I believe it opens around April - weather depending?).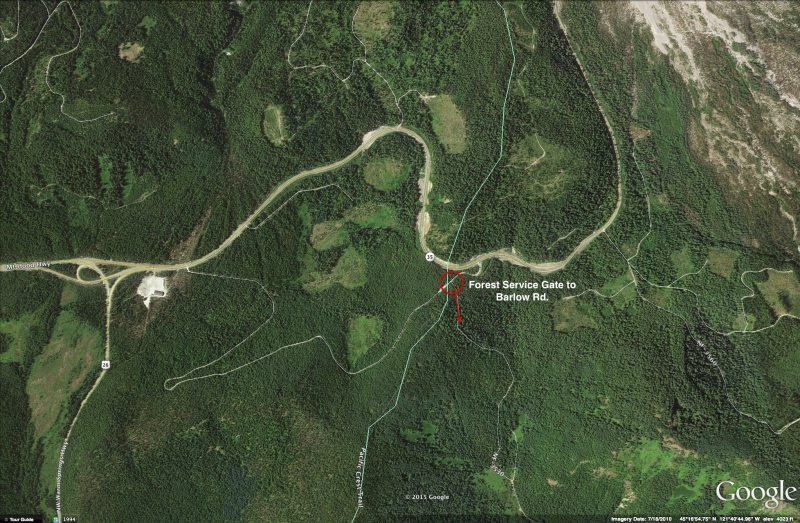 I went up in February (when there was zero snow) and found the gate near Hwy 35 closed and locked so we drove down Hwy 26 to NF-43 (south past Frog Lake). From NF-43 we were able to intersect Barlow Rd. before we crossed over the White River (Barlow Rd. crosses the White River further south).
I'm guessing you can also access this intersection by taking Hwy 35 a little further East/North to take NF-48 South. Then NF-48 would take you South to Barlow Rd. (Barlow Rd. West across the White River then Barlow Rd. South). But I've never gone that way so I don't know what kind of gates or conditions exist that way (It's probably wide open).
We then went south on Barlow Road, over a small bridge (over the White River). It's a very easy road and i'm guessing you can tackle it in a car if you wanted to (maybe a little better than a car like a Subaru or something). Certainly easy enough for a stock Jeep. There are branches and things that hang out over the trail and the occasional fallen tree so be prepared to move things, go through or over things, or even turn around. On a recent trip we came across a fallen tree that made the road impassable so we had to turn around and head back.
Hope this was somewhat helpful to those who've never been on Barlow Rd. and who'd like to check it out. It's an easy but great drive with tons of fantastic history! If you'd like to read all about the road this is a great site to start at:
TheBarlowRoad.com - "Welcome"
Please let me know about other parts of the road, I know there's so much more to it and so many things to see, I've only scratched the surface. Hopefully this gives someone else a place to start.
Thanks!