Discussion Starter
•
#1
•
I had alot of interest in these when I built them and posted it on the
http://www.wranglerforum.com/f5/cheap-easy-fun-creative-mods-102868.html
thread. So heres a writeup on how I made them including lengths of rope and item numbers. This is my first writeup and I dont have the biggest vocabulary so hope this makes sense to everyone lol.
Items needed
Paracord (any color you desire)
Anchor shackels with screw pins (Mini D-rings item #93855 at harbor freight)
lighter
scissors
First off we will need to make the core of the grab handle You will need:
35 inches of cord (qty. 2) for rollbar wrap core
50 inches of cord for the core of the main handle
2 d-ring shackles
This is what the handle wrap core should look like after you burn the edges together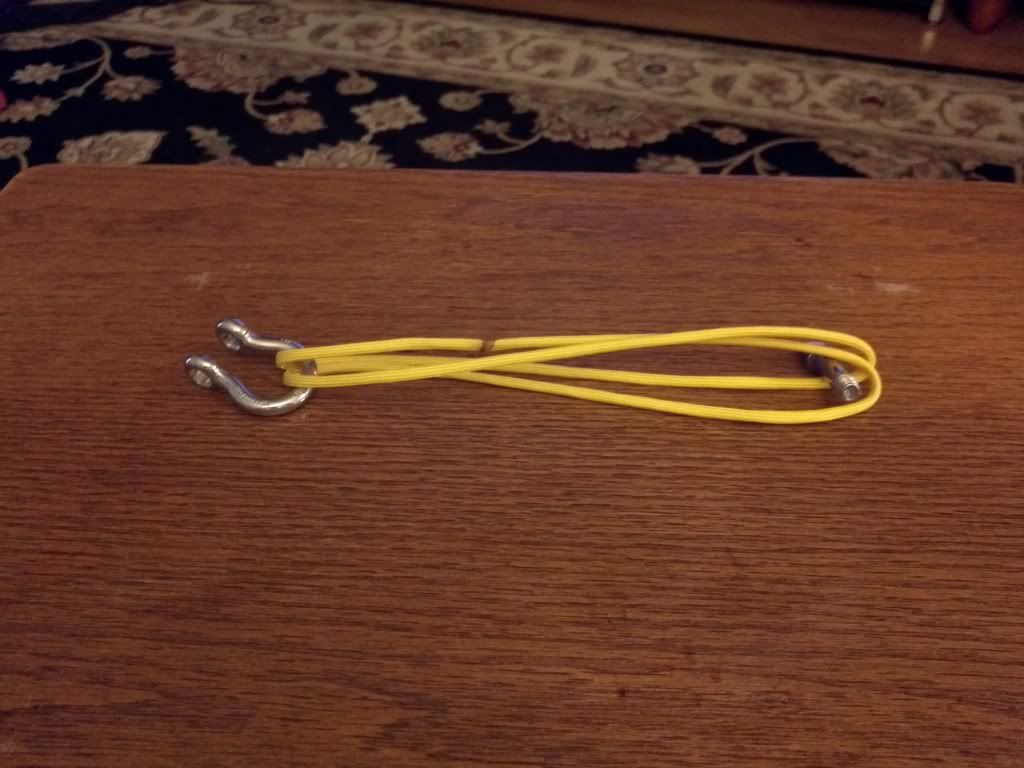 And here is the entire core all mocked up
Things to note: I wrapped the main handle core around the end pieces 3 times and the end pieces around the D-ring only 2 times. I did this to make the core bigger and therefore the main wrap will be bigger.
Now were done making the core and heres what you should have: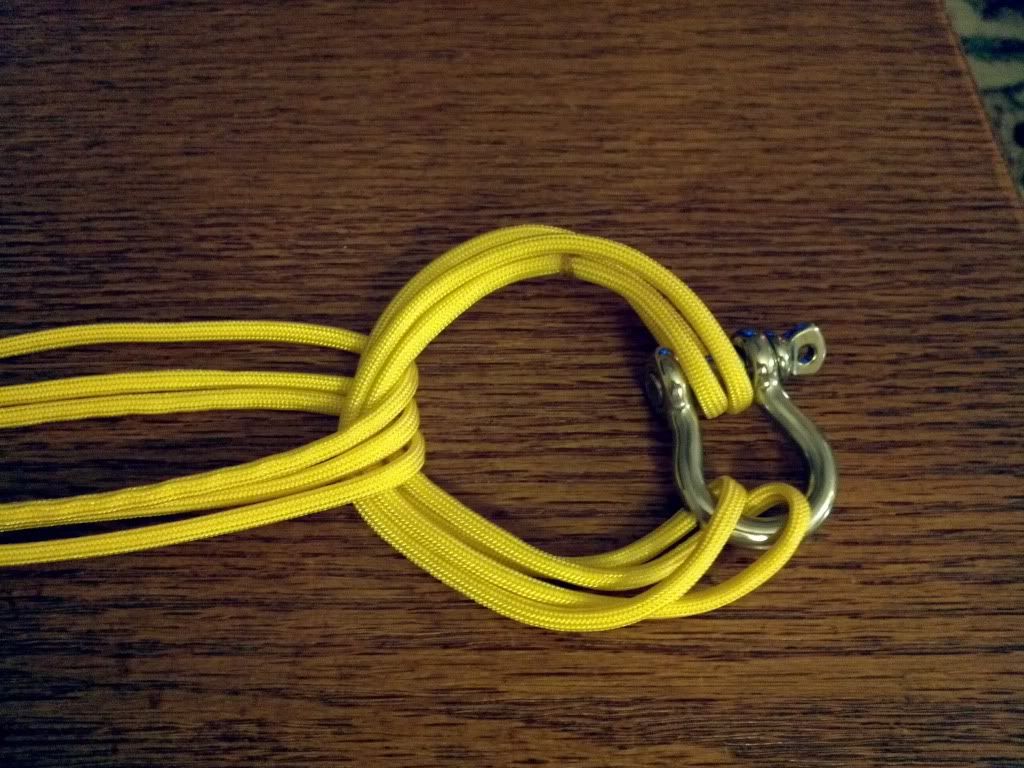 Now its time to start wrapping. (que Dr. Dre and Eminem) lol.
Items needed:
110 inches of cord (qty 2) for rollbar wraps (55inches of each color)
120 inches of cord for main grab handle wrap (60 inches of each color)
This is the time consuming part and I am going to cheat a bit and Post a video that I found particularly helpful.
http://www.youtube.com/watch?v=aMid1dbf9G0
I wrapped the main core first and made the knots as tight as possible and butted them right up to the cores of the roolbar wraps. heres a pic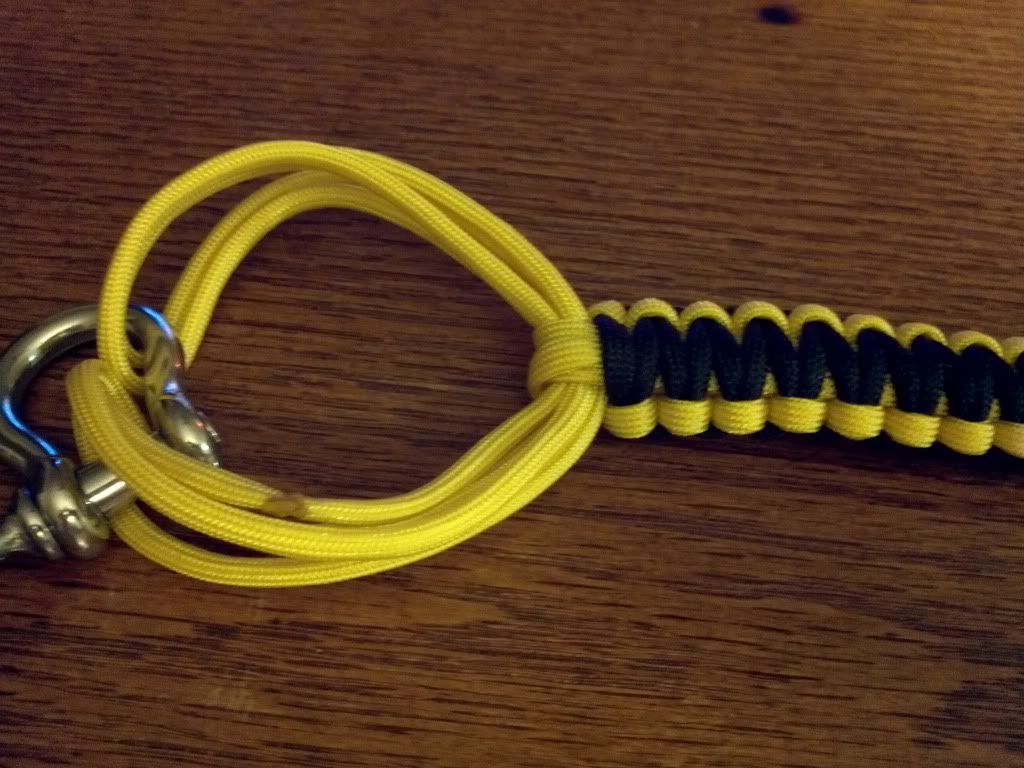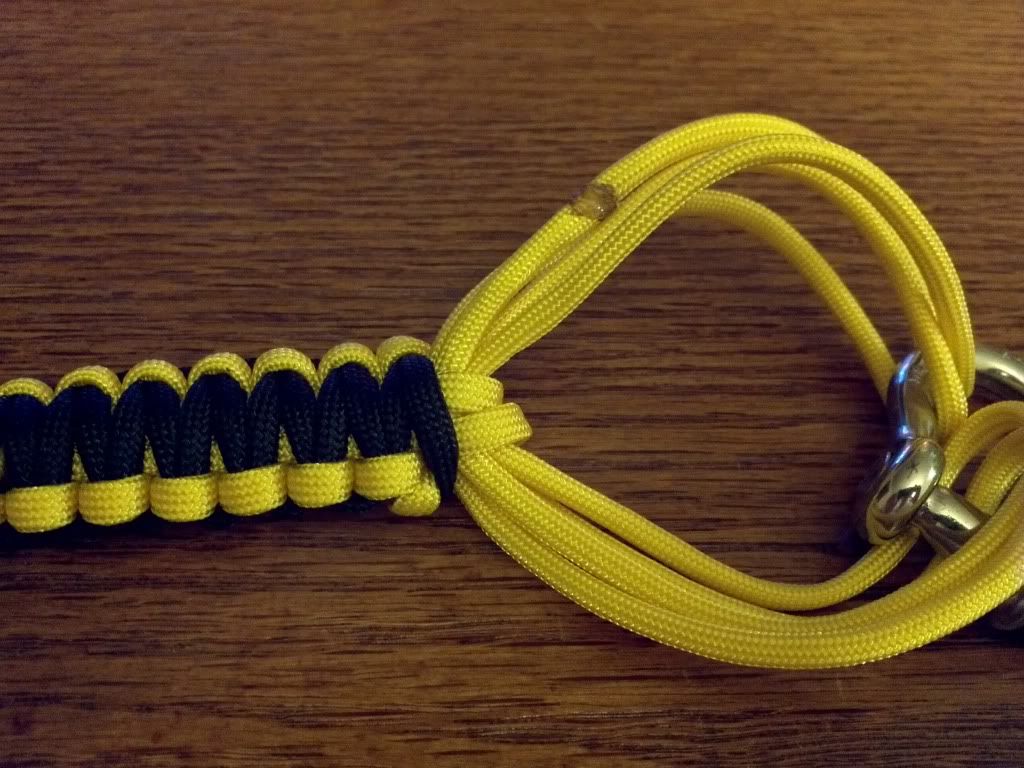 This is the part you will see when the handle is finished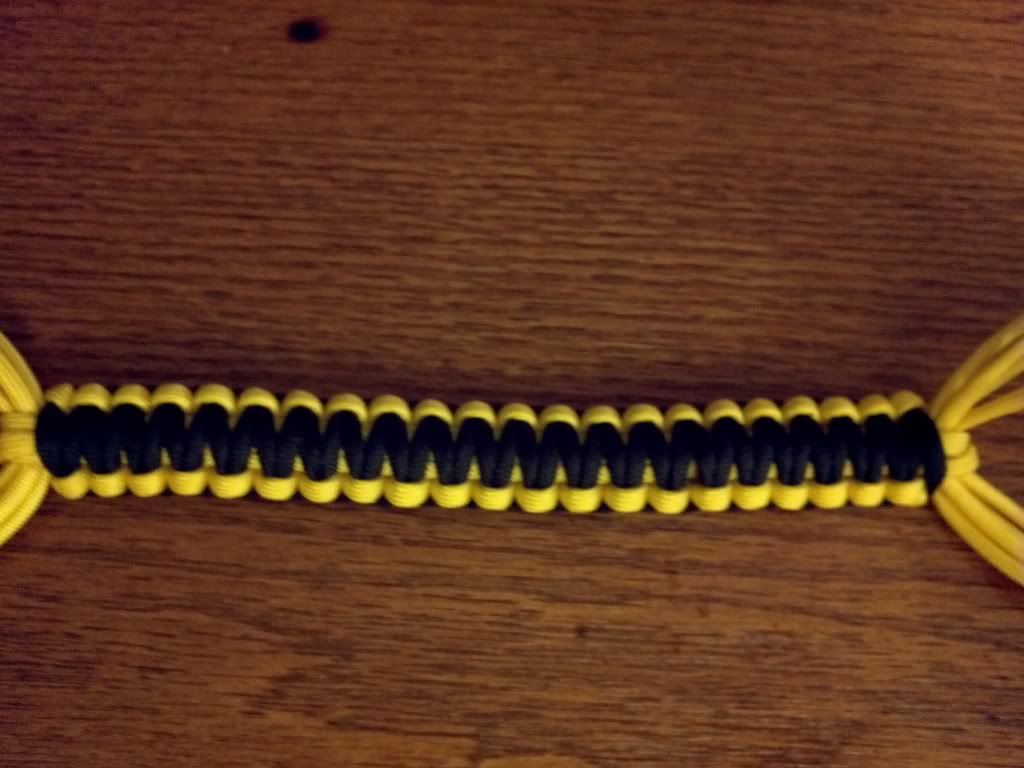 Here is the under side so you can see how I melted the cord to ensure it wouldnt come apart. On the left is where I started the wrap and on the right is where I ended it, basically I just melted them together the same way as when I started.
Then I did the rollbar wraps with the same wrap. The only issue I had here is getting around the core for the main grab handle. Hard to explain but I just kept going and worked around the cores, heres some pics.
Top: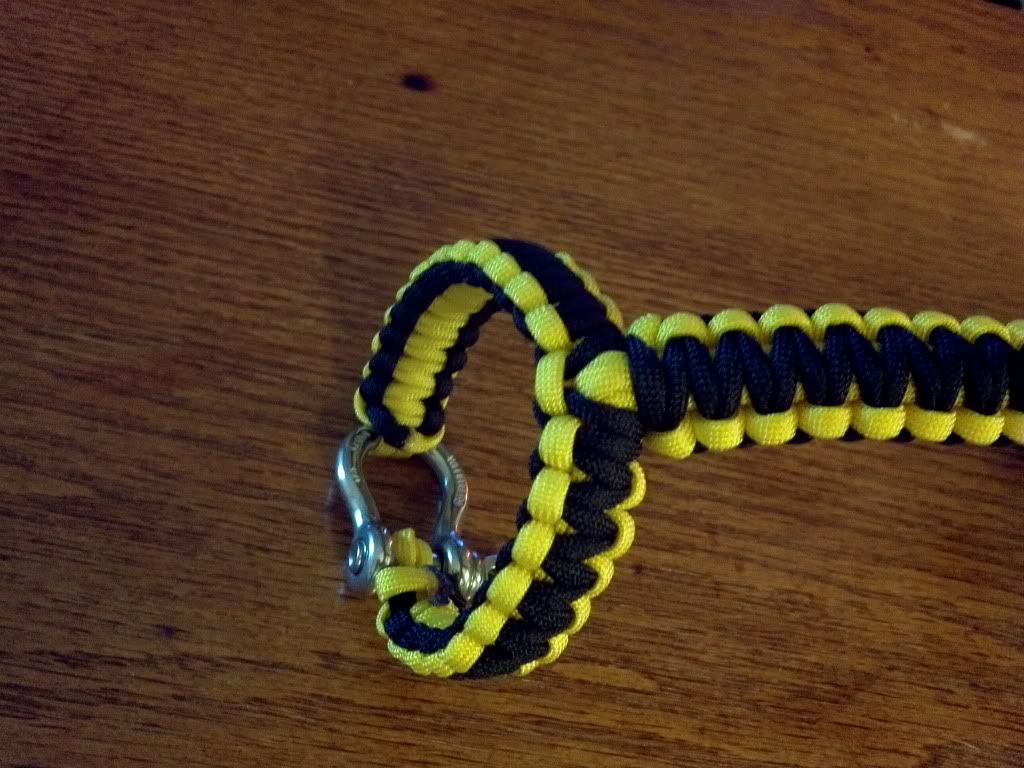 Bottom: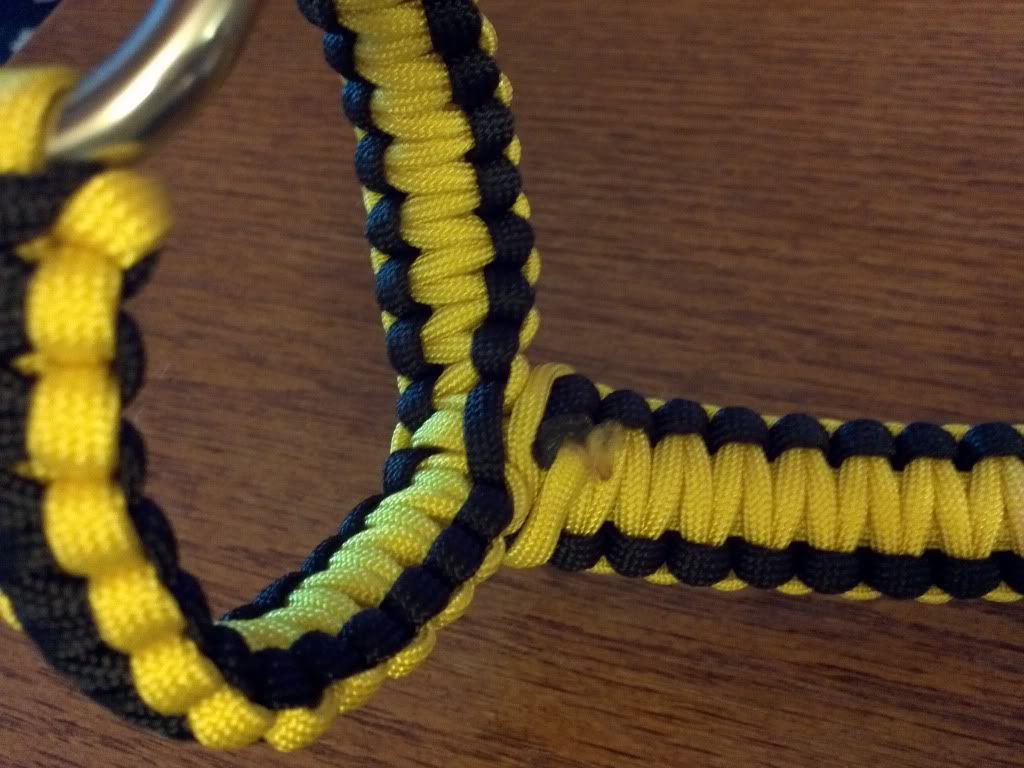 Hope this helps and if there are any questions please dont hesitate to ask. Good luck and Happy Jeepin'