Discussion Starter
·
#1
·
Well, I'm new to the forum so I thought i'd put up a build thread to keep track of my progress and get some insight on future mods I'd like to throw at it.
It started out as a 97 TJ sport, 4.0L Auto trans, D30/35, NP231.
The previous owner installed a 2'' BB and 33x12.50x15 bald Geolanders. Had a homebrew winch bumper on it when I bought it aswell as an aftermarket rear bumper (unsure of manufacturer). The day I bought it: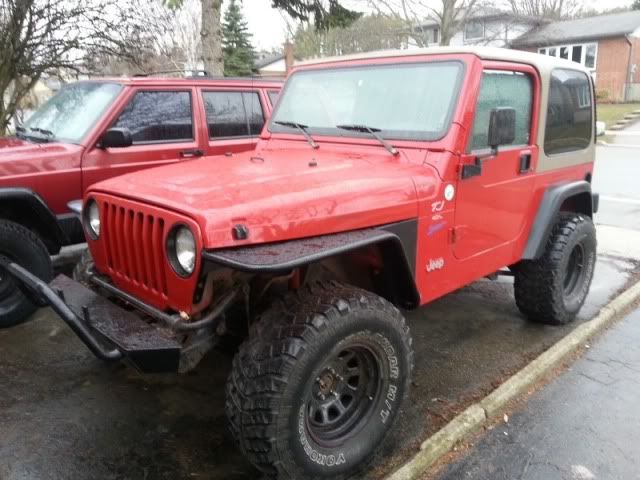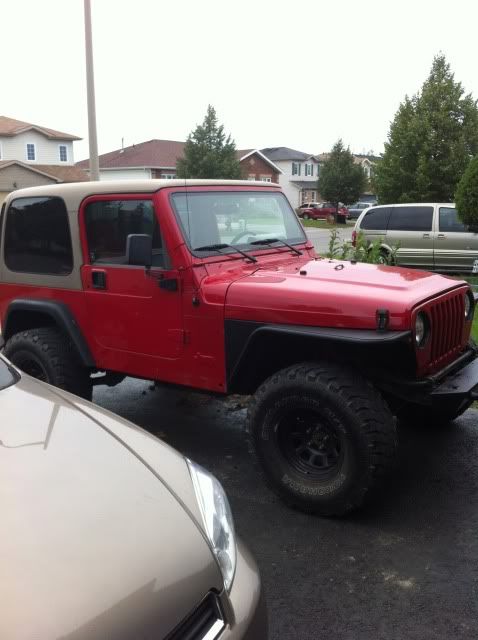 I got it on the road and plated and went on the first wheeling trip with it up to Minden Ontario. For only having a 2'' BB and bald 33''s it performed surprisingly well. The tourque converter bolts decided they wanted to work themselves loose, so I carried out a trail repair to stop the racket it was making LOL
About a month after (I've only owned this jeep for about 2 months), I bought and installed a 4'' RC lift and New 33'' Hercules trail diggers (excellent tires BTW. I'm on my second set, first was on my Cherokee)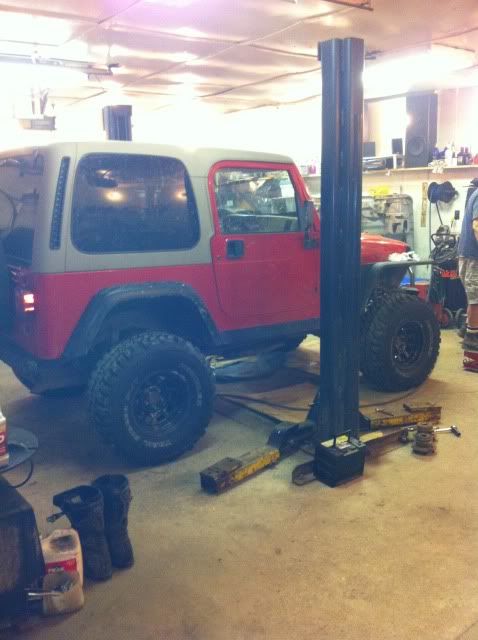 And the next week, More wheeling:
New stickers and Home made light brackets with lights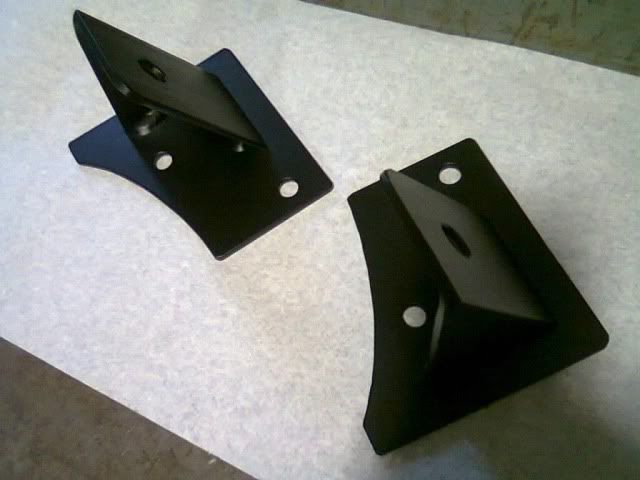 That's how it sits now. I've got a 1.25'' BL sitting on my shelf for it aswell, just need the time to install it. I'm thinking my next upgrade will be a SYE so I can lose the drop kit and get my clearance back.