Discussion Starter
·
#1
·
hey guys I am currently installing the Big Brake Kit from Vanco and the instructions told me to remove the hub assembly and the axle shafts. So I did. Then as I put the axle shaft back in i notice something is blocking it. I get a flashlight and look down the axle tube and I notice a little ring blocking the way? The passenger side of the axle, it is down there a good bit. I can pull it out with a magnet stick if I have to. On the drivers side it came right out. as you can see in the pictures. I have a dana 30. What are these little rings? How do I re-install it correctly? Thanks!
This is what came out of the drivers side axle tube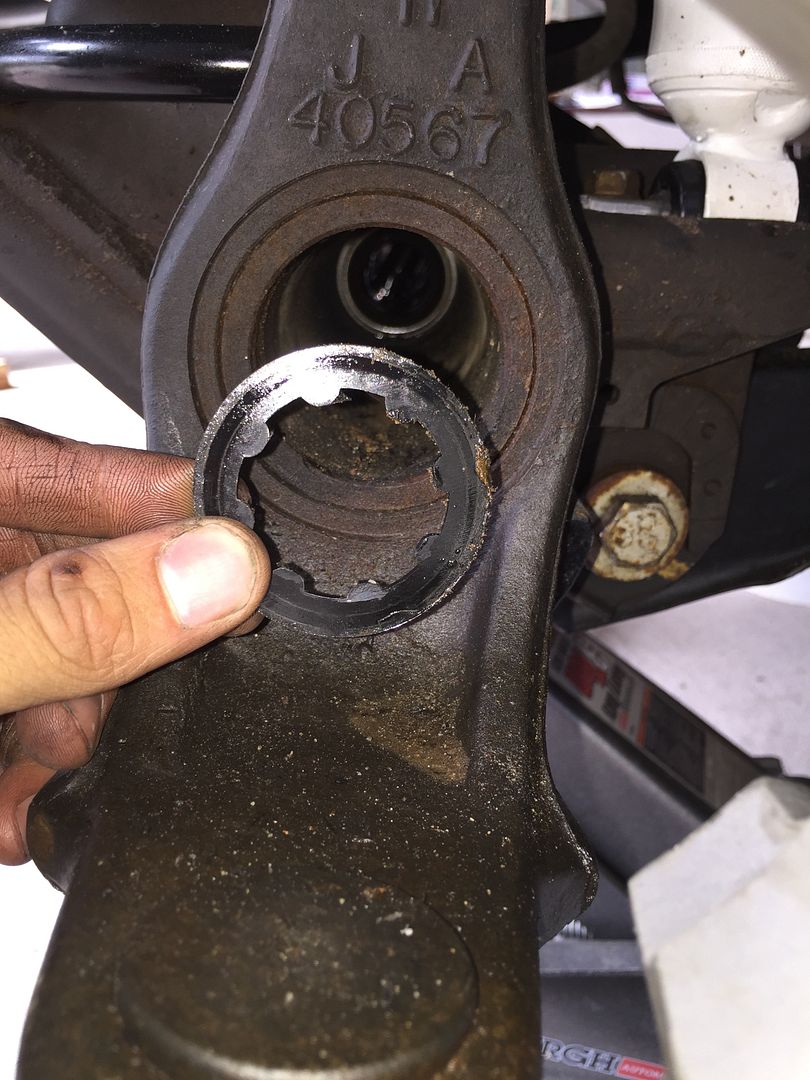 Now this is the picture of the passenger side. As you can see that little ring is way down that tube.