Discussion Starter
•
#1
•
Hey all.
Working on my dads 76 CJ and he wants the ignition switch completely bypassed. Ive looked into it a lot and thought i had it all figured out, but have ran into a snag i could use help with.
I am using this picture that i found in a related thread for what each wire is.
And here is how i have the wires ran to the 2 toggle switches and 1 push button.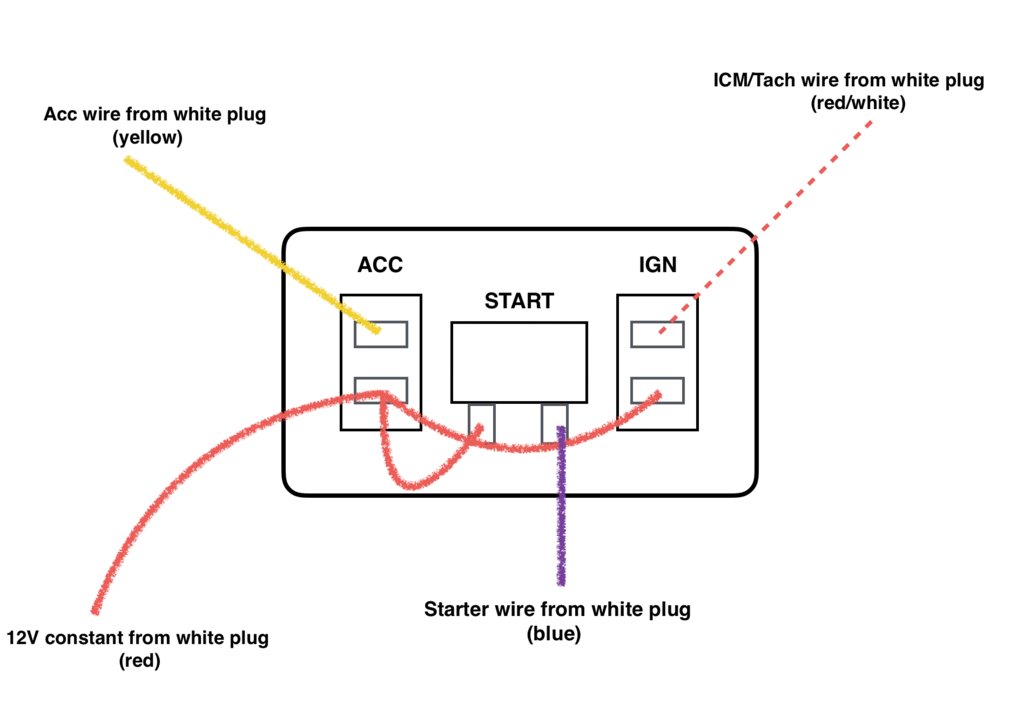 When i flip the toggle for ACC, the right things power up
When i flip the toggle for IGN, i can hear the fuel pump kick on & prime
The problem is when i press the push button to start. The engine turns over and starts, but when i let go of the button it dies.
The question i have now is, does the black plug with the red and black wires need to be plugged back in and hooked back up to the steering column? Or is there something else I'm missing?
Thanks in advance!