Discussion Starter
·
#1
·
Made a few upgrades on my 2012 JKU. First, I replaced the factory fog lights with
Putco Luminix LED Fog Lights
. There are different versions of these for the plastic bumper w/H16 (what I have), with metal bumper and the older H10 fogs.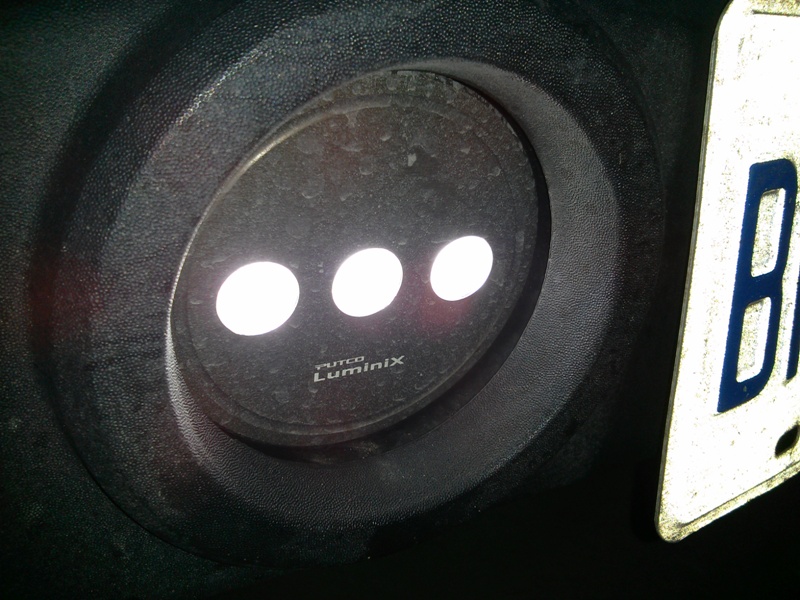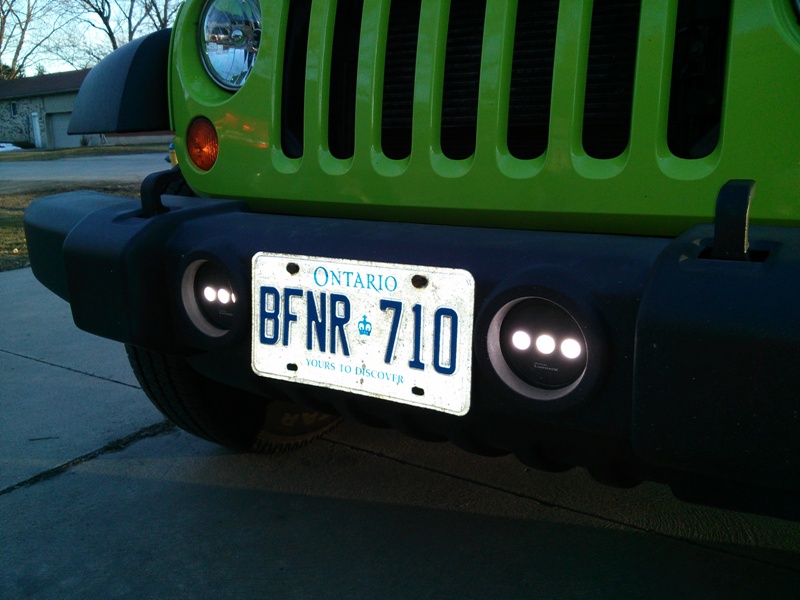 These are rated at 2400 lumens so they are way brighter than the factory fogs. I like the look way better too. I enabled them as my daytime running lights (required here in Canada) on my fog lights with my AEV Procal tool. They look great during the day and are very visible as a DRL and at night really throw out a lot of light. These are street legal too!
I also made a few interior and exterior lighting upgrades with some Philips LED bulbs. I changed out the front side marker lights and rear license plate light with the
Philips 194 Vision LED bulbs
. The license plate made a big difference. It is not only much brighter but a nice white light rather than the dingy dim yellow halogen bulb. These bulbs fit into the side marker lights but were a tight fit. A bulb any bigger than these simply wouldn't fit in there. I didn't notice as much difference changing these out but being LED will never have to change them again. (My passenger side was out)
Here is the license plate before: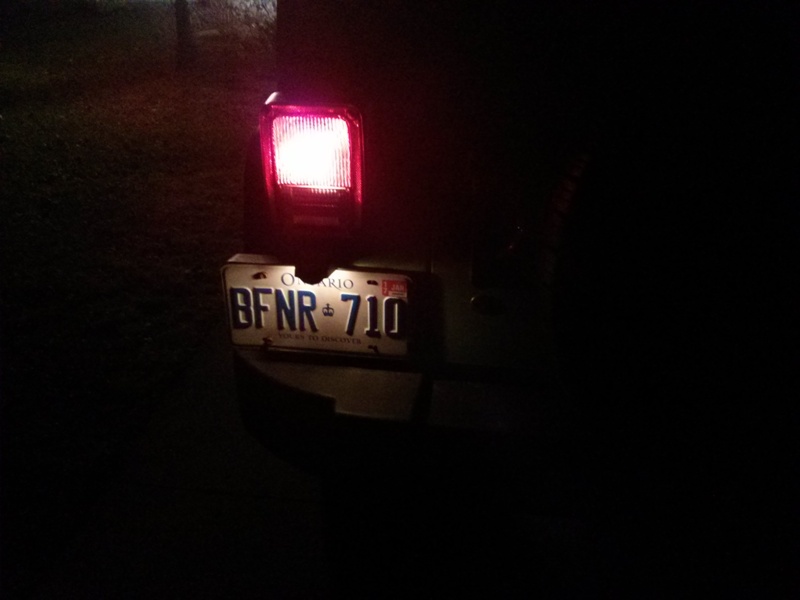 And after:
Inside, I upgraded the interior to LED bulbs. One of my map lights was burned out so I had a good reason to change them. The fronts I used the same Philips 194 bulbs as I used on the exterior. You need 2 for the front map lights. The rear bulb is a single 1.75" festoon bulb. I used the
212-2 Philips Vision Festoon LED bulb
for that one. This bulb does not have built in Canbus. If you have a 2013 or newer model with the factory LED's in the rearview mirror you would need to use the
Philips 5W CANBus LED Control Unit
to prevent them from flickering.
Here is a picture of the fronts upgrade, the rear was still the stock halogen bulb: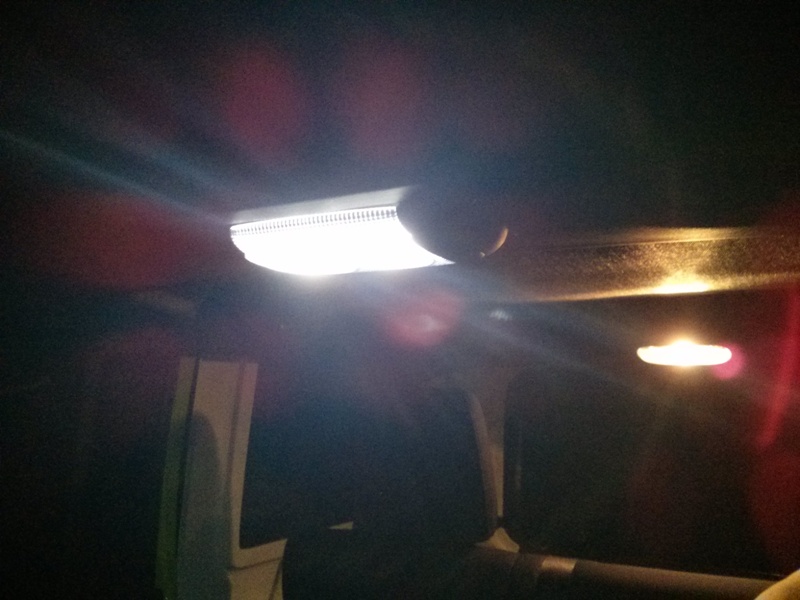 Check out the difference here in the map light: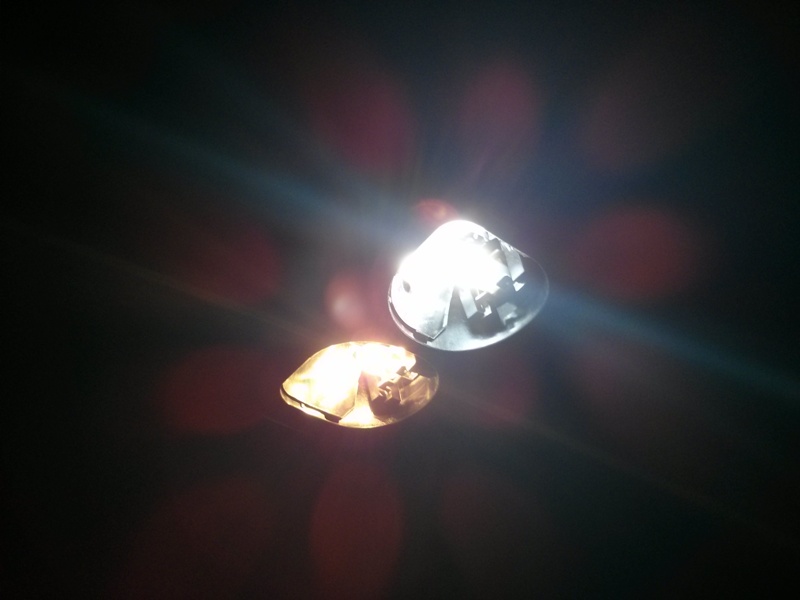 The finished product:
Really amazed how much brighter the LED's are inside.... especially since my interior is all black so it was pretty dark to begin with already.