Discussion Starter
·
#1
·
Reno4x4's first run of 2012!!!!
OMG !!! What can I say ? A total of 32 rigs enjoyed a great day of wheeling in the hills just south of Pyramid Lake. We left the BK parking lot about 9:15 and headed up Pyramid Hwy to Steve's Loop trailhead. There we aired down and got ready for the trails.
The actual start of the trail was a little ways south of Steve's and we headed into the hills. Jibs was riding with Bitosin ( Bill, our trail leader) and kept giving him directions as to which trail to follow. Long story short, we ended up on a well worn trail which turned into a two-track and eventually ended. Not wanting to try to turn around 32 rigs on a narrow trail, we spent some time trying to figure a way to go cross country to get to the area we wanted.
We eventually decided we couldn't do that, so headed back down and went to the mines area for lunch.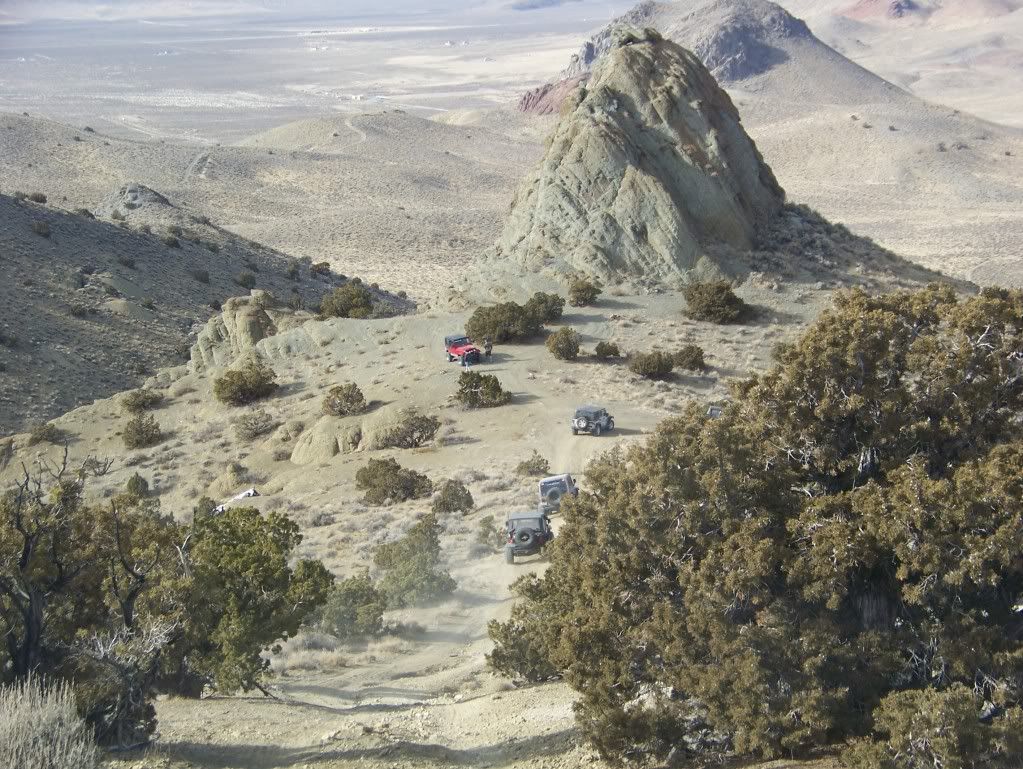 After lunch, a number of the rigs decided to head out and the group kinda broke up into several parts. Some of us tried to head up a small trail to another mine, and the trail became a creek bed with a large rock in the middle and a steep exit.
This presented some problems, and one JK with plastic steps on the side smashed the step and I think that is the only carnage.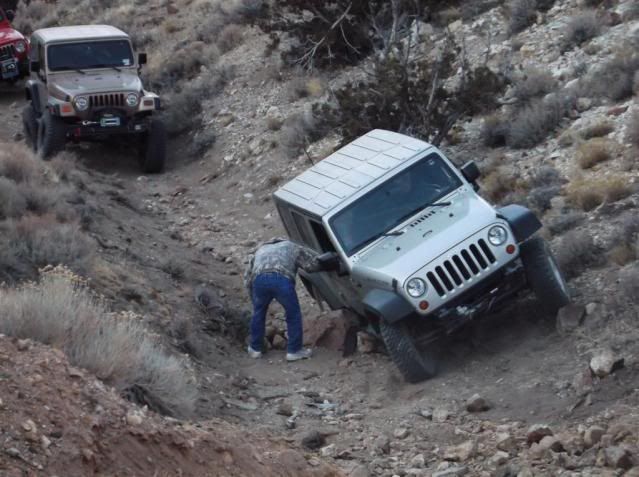 Several vehicles had to be winched up the last steep slope, which just added to the fun and excitement. This is one angle of me on the climb that you can get an idea of the terrain... loose and large rocks...
Here is another shot from the front better idea of the slope...