Discussion Starter
·
#1
·
'99 TJ, 2" coil lift, 32x11.5 tires...
I have done some reading and I know a lot of y'all like the new 5000X. But I have run the 9000XL on several of my trucks and really like them. Here is the problem, my wife will be driving the TJ quite a bit, and she is uhmmm somewhat endowed:
So, on my '97 TJ I had the RS9000XL's and she complained that the shocks were too stiff causing "unauthorized excessive endowment movement" even when turned down to the #1 setting.
Right now the jeep rides pretty soft and has some body roll I don't care for. I just added a new bumper and a CEM8000 lb Warn which has squished the front end down about an inch. I can't tell y'all what kind of shocks or springs they are, but I knew the shocks were toast before adding the extra weight of the bumper/winch.
I want to stick with Rancho, so would the 5000X be a better choice? Or is there another Rancho shock I should consider?
Pic of front up on jack stands: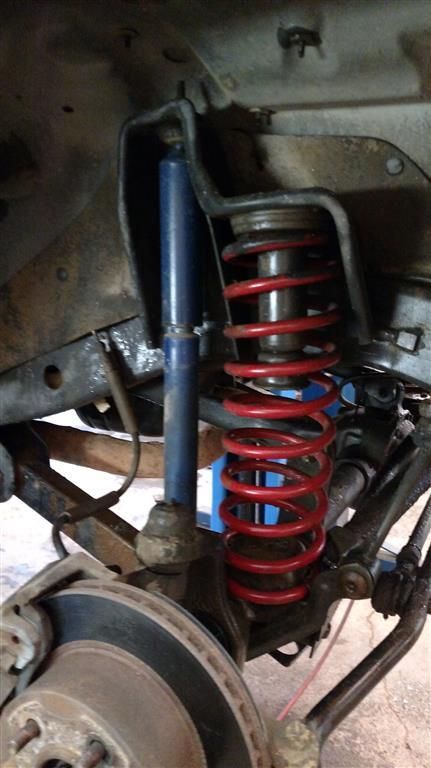 PS: that is not my wife, but I thought a visual aid would help some of you grasp the problem