Discussion Starter
·
#1
·
Here is the write up for a pair of rear bumpers that myself and a friend made a while ago. This is a follow up on the "Rear Bumper Project."
First we started with a trip to the local steel supplier to pick up the supplies:
heres a list of materials:
2"x4"x1/4" wall rectangular stock 55" long (can sub thinner material if you like but I like it beefy!)
approx 7" length of 2 1/2"x2 1/2"x1/4" wall stock for receiver (can sub a store bought receiver tube.. Northern has one for like $10)
approx 7" of 2 1/2"x1/4" thick flat stock for chain plate
approx 6" length of 3"x1/4" wall square stock (for mounting legs and receiver lip)
approx 18" of 3"x3/8" thick flat stock cut in half for the bumper mounting flanges
approx 18" of 2"x1/4" thick flat stock for bumper end caps
approx one foot of 2"x3/4" thick flat stock for clevis mounts
...and a bit of expanded metal to make a logo (we are dorks...but my friend has other stuff he can use the logo for.)
(everything is x2 btw)
we cut everything up and laid it out.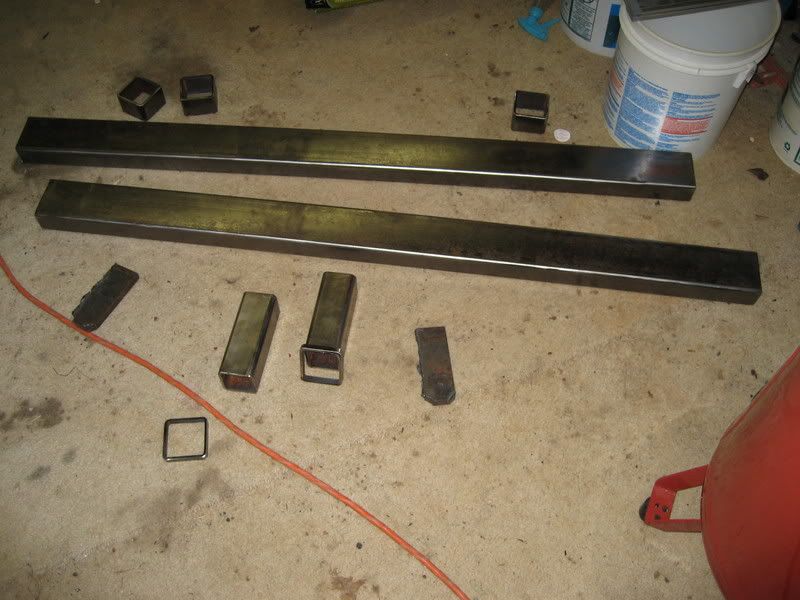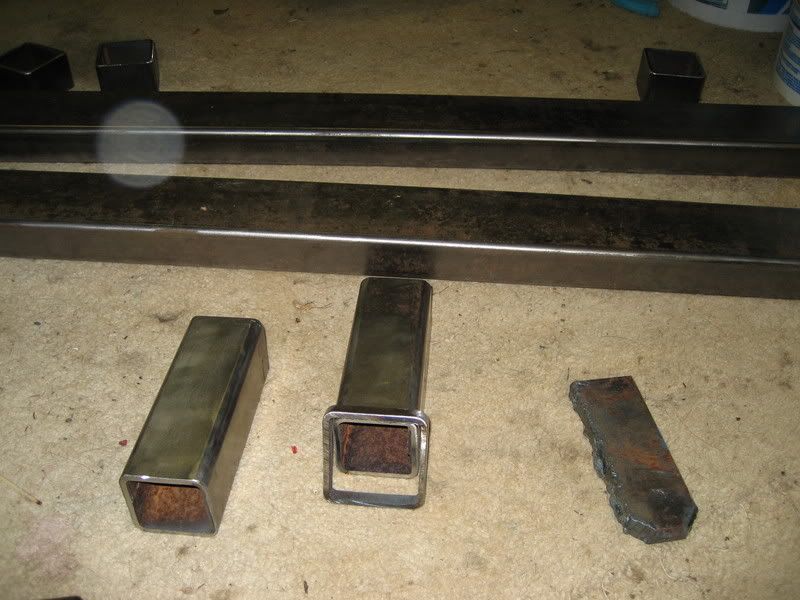 Cutting
Me doin the dirty work.
Both hard at work
Drilling the mounting brackets
Yes it's a two man job...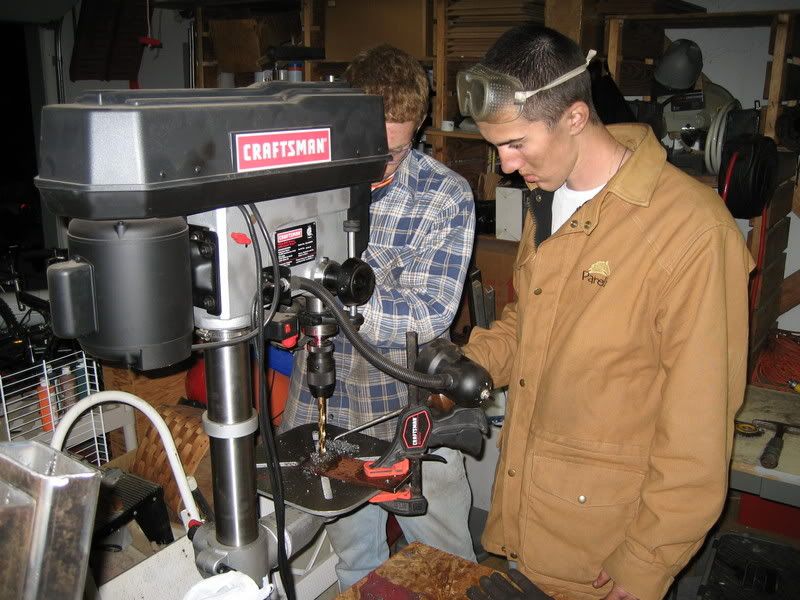 Driver's Side bracket all "mounted" up