Discussion Starter
·
#1
·
Hey all - there are several threads on soundbar speaker replacement already, but I wanted to post some step by step with pictures for those who havent done it yet. For those that haven't already done this simple mod, I will post my opinion and reviews at the end. In this case, I'm upgrading to the 6.5" Kickers from stock Infinity speakers, and filling the soundbar with polyfill.
To start, I used two 12x12 polyfill pillows that I got at a craft store (Michael's). I will say that these two pillows were exactly enough polyfill. I had a small handful left over. You need to get the polyfill up into the channel that runs to the dome light. This channel houses the speaker wire harness. For those with hardtops, it is not as wide as the area where the thumb-screws for the top fasten on. I was initially worried that if i filled that part of the soundbar with polyfill, it would get wound around the hardtop thumbscrews that pass through the soundbar. Rest assured, the channel is a seperate area of the soundbar. You will want to be careful as the soundbar plastic edges are extremely sharp. Gloves would have been a good idea, Ive got matching scrapes on my hands and forearm from trying to stuff the polyfill inside.
Use a 15T torx bit to undo the speaker cover screws (3) on each speaker. The speaker connection is a simple clip connector. Unclip and simply reverse process with new speakers. In this case, I used the (77Kick10) 6.5" Kicker speakers that fit with no modification and use the existing clip connector.
The polyfill:
Removed covers from Infinity speakers:
Back of Infinity speaker and connector:
Infinity speaker removed:
Polyfill inserted into soundbar channel and speaker hole: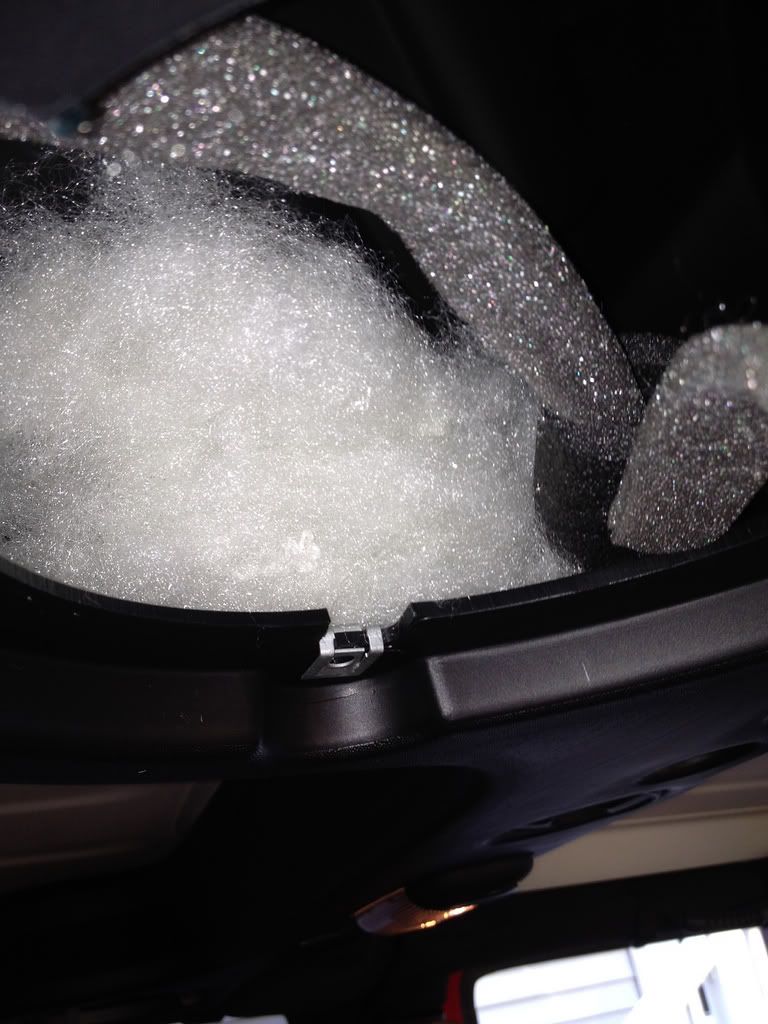 Polyfill installed:
New kicker speaker:
Old Infinity speaker & Kicker side by side: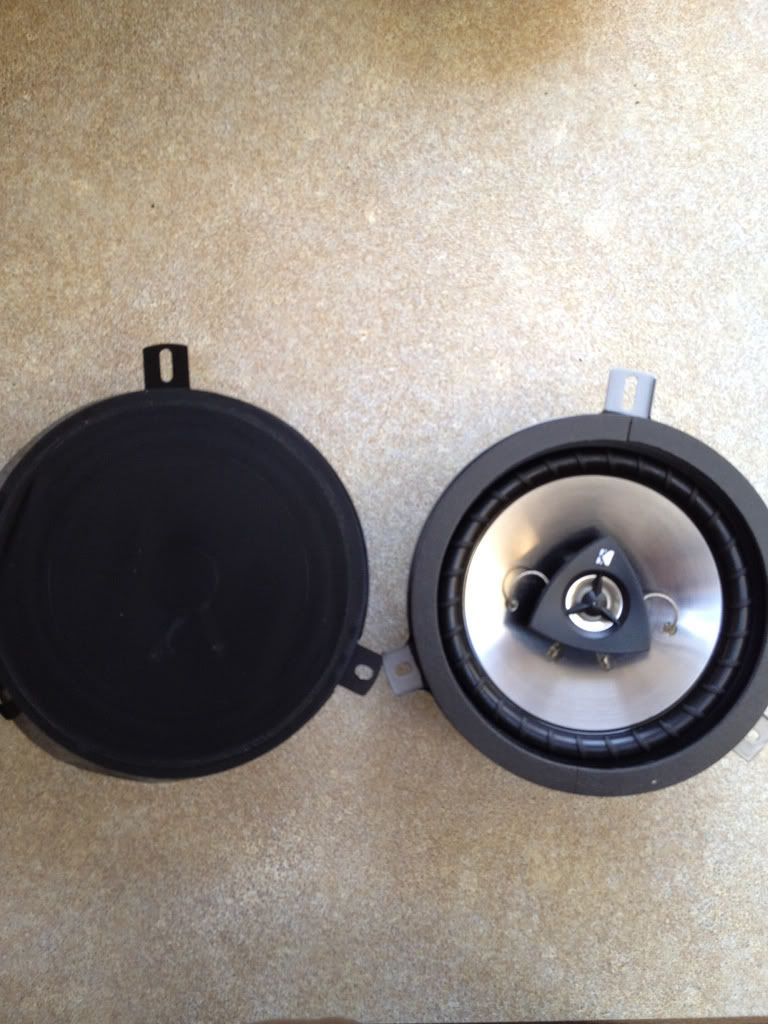 Installing Kicker:
The polyfill is packed in tight, but if you have worked with it before, it tries its best to escape because it is slippery and tends to expand after you pack it in tightly. So pack enough around the speaker, but dont overpack so it attempts to attack you as you screw the speaker in.
The results:
I love the upgrade and I can say honestly it made a HUGE difference in the acoustics inside my JKU. My hardtop is on, and has been on since taking delivery so I can only comment on the acoustics with the top on, but immediately you actually HEAR the soundbar speakers. For comparison, I left my EQ and audio settings the same (fade/balance) and left the same song queued up. Seriously, I smiled immediately when I heard the improvement