Discussion Starter
·
#1
·
Hey everyone. My next mod is going to be installing HID projectors into my TJ. You don't see it very often, and I didn't find much info online, so I'm making a build thread for them.
So here is the plan:
High-ish quality Morimoto Mini H1 bi-xenon HID projectors from The Retrofit Source plus accessories
Modify stock JK housings to mount the projectors
The reason I decided to go with the Morimotos and retrofit rather than ebay lights, is that the quality of the projectors far surpasses anything you'll find on ebay for $100. The light is very evenly dispersed with no hotspots or the like, and the low beam cut off is very, very sharp. I've personally seen these lights retrofitted onto my friend's Honda Civic (go ahead, laugh) and they are absolutely fantastic. His high beams are brighter than my highs, fogs, and 6" KC Daylighters combined.
So the idea is that you aim the cut off at the base of the average car's windshield or rear window. That way, you don't blind them, but can see everything. Then when you hit high beams, the cut off shield moves and you can use all of your light.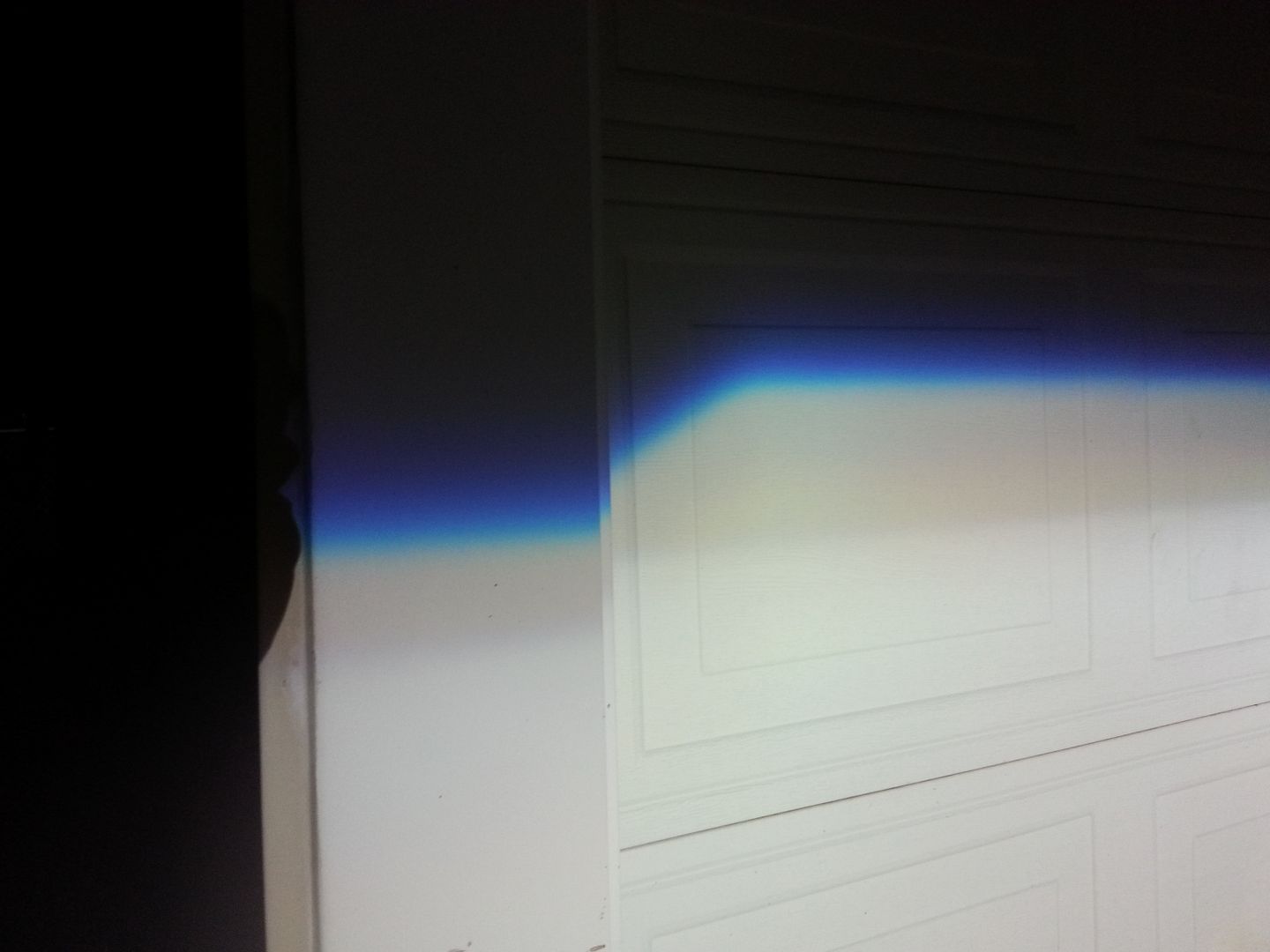 I decided to use the JK housings because you can easily cut them to modify them, they have a clear lense that won't scatter the light of the projector, they mount right up to a TJ, and still say DOT approved on the front which is fairly important being in a state that requires state inspections.
So here is what I ordered:
I also tossed in a set of amber led angel eyes to place behind my shrouds. I want to wire them as DRLs and to flash with my turn signals. This is what they'll look like:
All of my stuff came in the other day!
Updates to follow as I get some progress done.