Discussion Starter
·
#1
·
So I bought a 2015 JKU back in January in Sunset Orange Pearl. I had to special order the color as only Rubicons in that shade were available. The only other option I got was the upgraded twill top. This was the Jeep when I brought it home.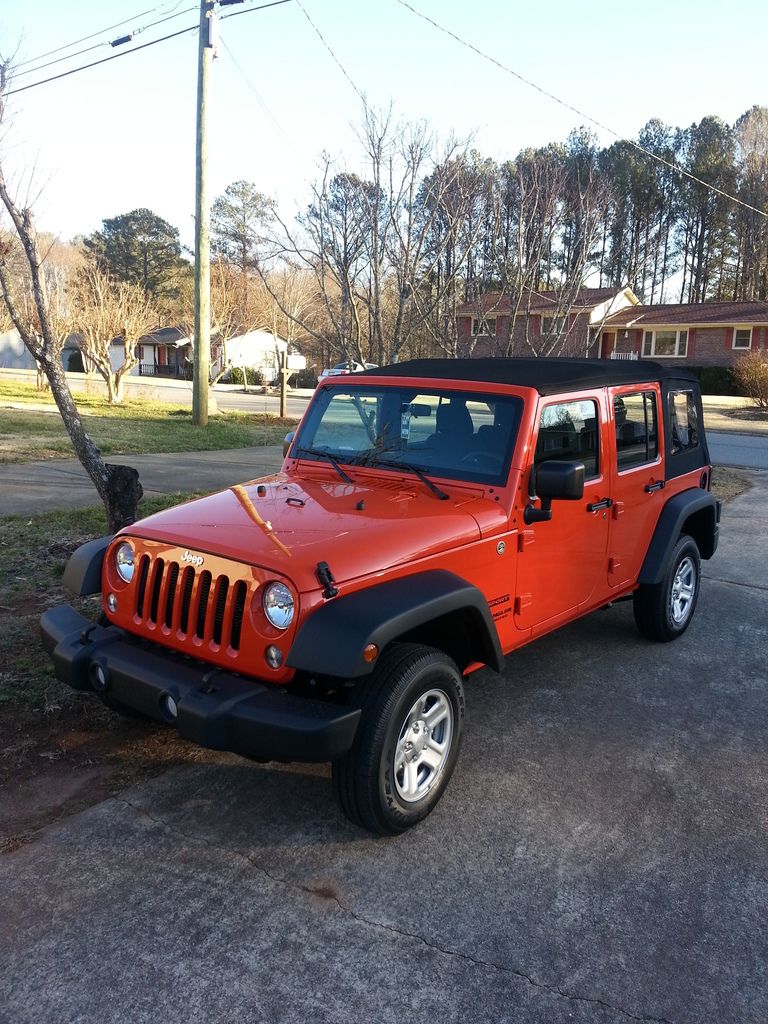 The wife gave me a go ahead to get side bars to protect from doors and allow her to get in easier.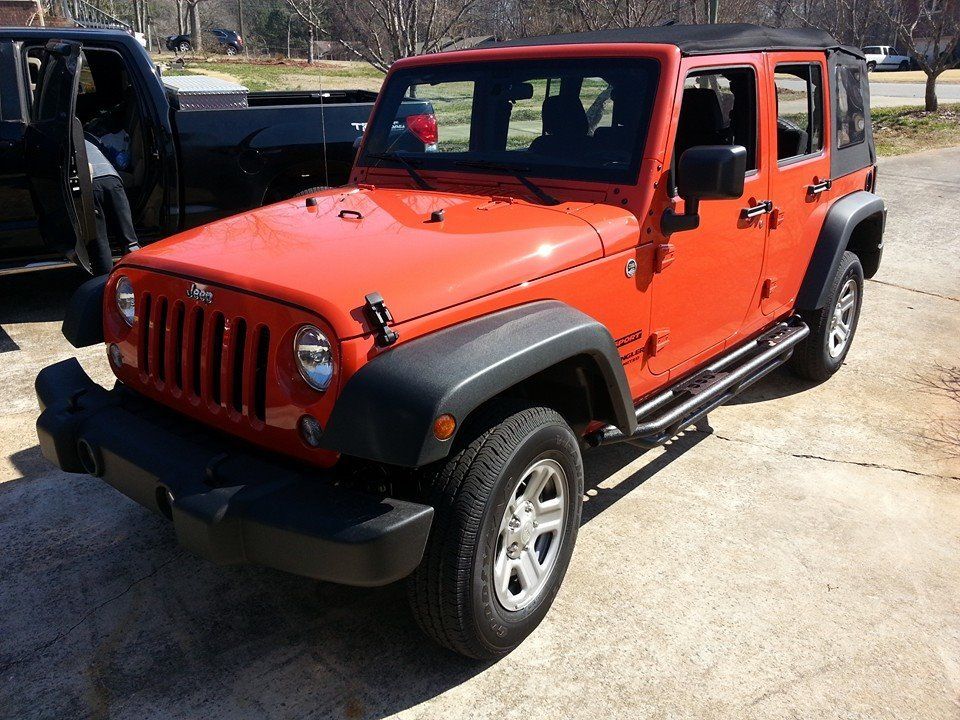 Then she noted how ridiculous the Jeep looked with stock sport feet. So she gave the thumbs up to get my lift and 35's all around. This was a great day. I'm quite pleased with the look, and the ride. I also bought the Superchip FlasCal for the 2015 JKU, so my speedo and odometer would read right. When the 2015 FlashPaq is available, I'll get it too so the shift points can be reprogrammed for better mileage.
Then a friend who has a 2014 JKU Rubicon brought be his black grill, since he completely reworked his front end and had this in his closet. So I put it on and fell in love with the look.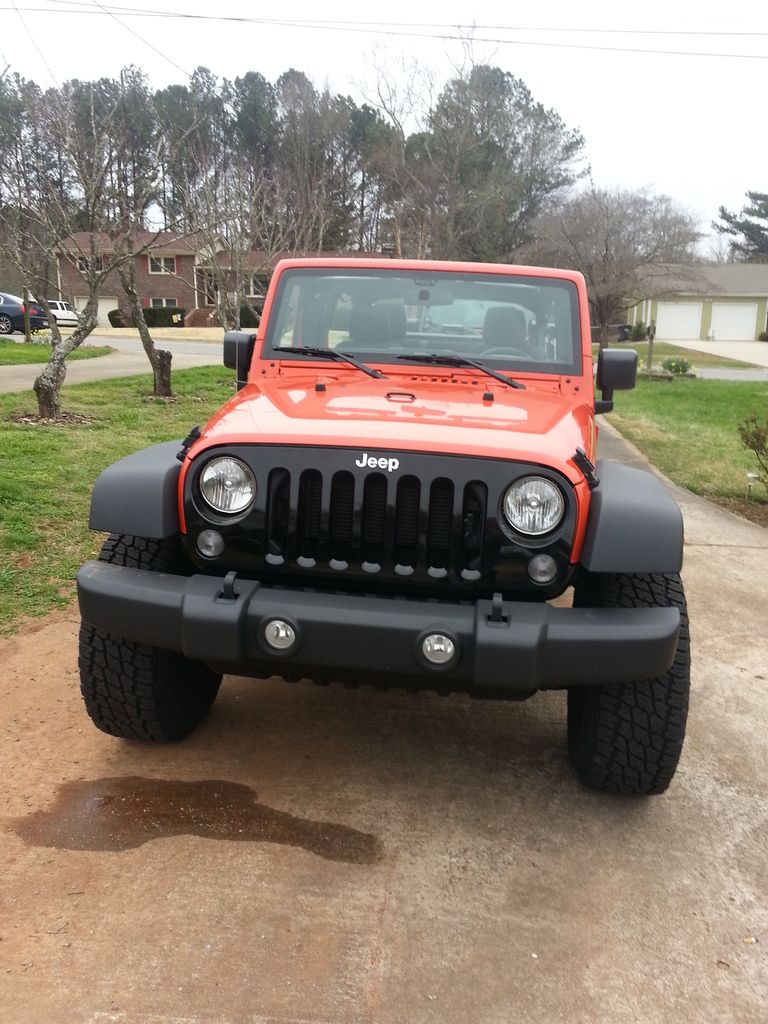 That's all for now. In the future, I'm looking at new front & rear bumpers, new audio and some custom graphics.
Hope y'all enjoy!